GF CASTING SOLUTIONS – SUCCESS STORY
Lightweight castings for zero-emission mobility
Electric vehicles play an important part in the future of emission-free driving. But looking beyond batteries – what does it take to produce a truly sustainable car? In a collaboration with Fisker, GF Casting Solutions' lightweight components are contributing to one of the most advanced and efficient vehicles ever built.
About Fisker and GF
Fisker is an American electric vehicle automaker founded in 2016 by Henrik Fisker. Based in Southern California (US), Fisker is developing the Fisker Ocean, an all-electric SUV made from recycled and vegan materials with an estimated range of up to 350 miles.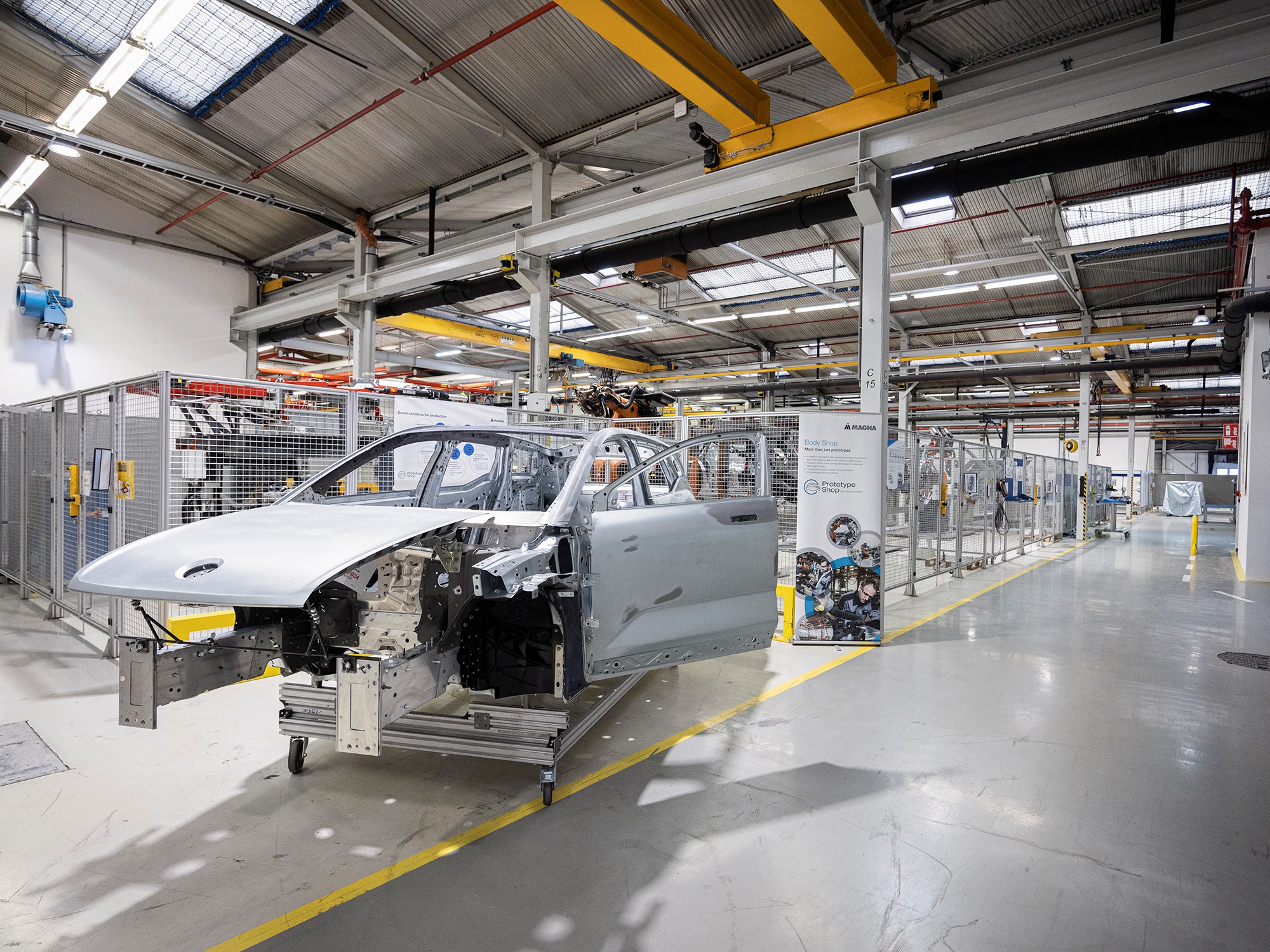 Climate change is one of the most critical challenges of our time and passenger and commercial travel on the road has a decisive role to play. Road travel accounts for more than 75% of transport demand and emissions.34
It's clear that the automotive sector has a pivotal role to play in reducing global emissions, and California's Fisker (US) is one automaker leading a new era of sustainable motoring.
The Ocean is Fisker's hotly anticipated electric car, and the company plans to produce up to 300'000 vehicles starting in late 2022. The five-seat SUV boasts some truly impressive specs: up to 350 miles of range, a solar roof and a luxury interior made from recycled plastic bottles and fishing nets. Fisker's founder and CEO, Henrik Fisker, said the company is committed to climate-friendly motoring. "Our vehicle is built in a CO2-neutral factory that is mainly run by hydro. Our ESG effort and our sustainability effort is really something that we take seriously."
Weight is critical for electric vehicles, as lighter models use less energy and travel further between charges. To achieve these goals, Fisker sought help from GF Casting Solutions to develop a more efficient and sustainable car.
"At Fisker, we look for components with the highest recycled content and the lowest weight that meet our engineering and aesthetic requirements," said Patrick Newsom, Director of ESG at Fisker. "We also value partners that embrace renewables and are working towards carbon neutrality."
Sohil Fakur is Global Key Account Manager at GF Casting Solutions. In this position, he is the lead point of contact for all of GF Casting Solutions' key clients.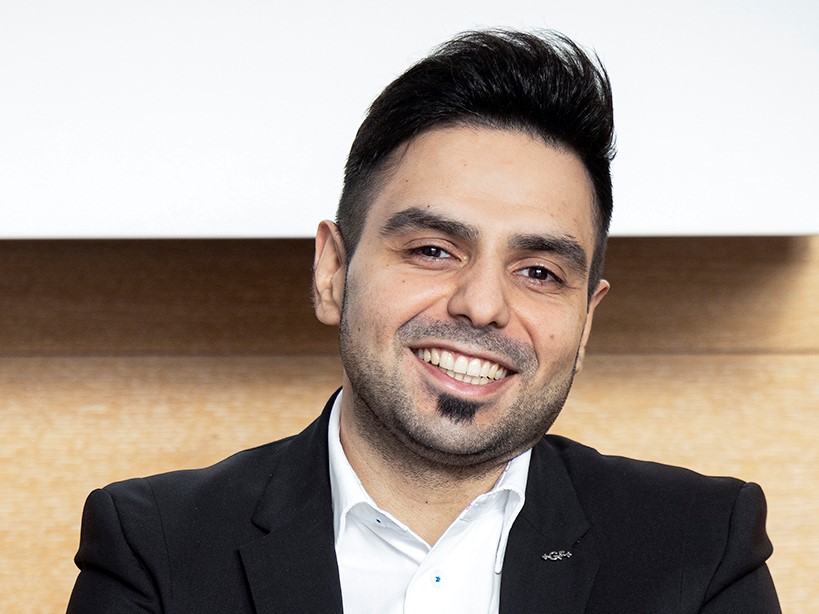 Patrick Newsom is Fisker's Director of ESG, responsible for the company's environmental, social and governance (ESG) initiatives. His work ensures Fisker meets its ambitious sustainability goals and continually reduces its environmental impact.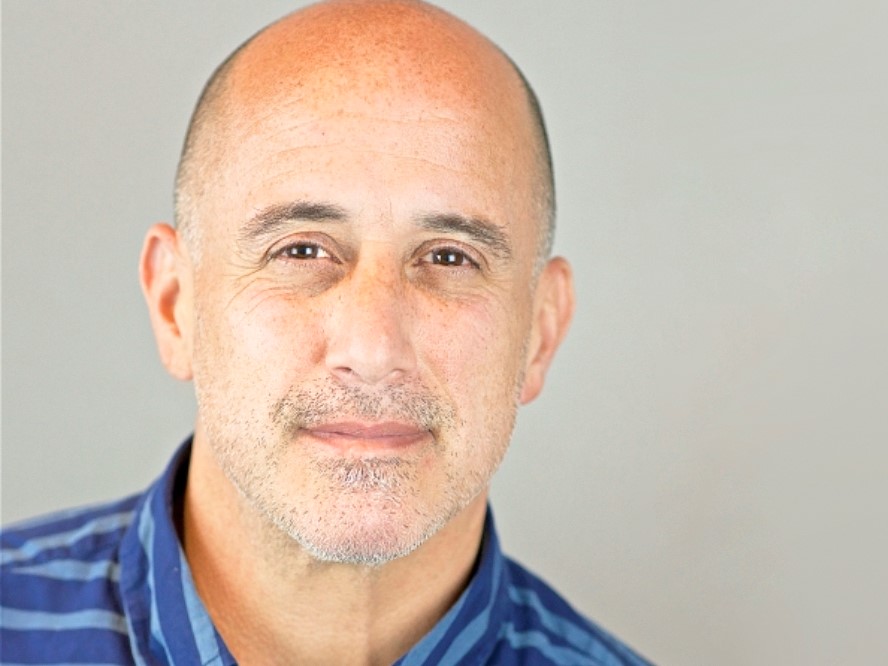 Lighter vehicles, lower emissions
GF Casting Solutions uses an aluminum alloy that is around 50% lighter than steel. The casting process also combines several components into one, significantly reducing production and transport emissions.
Sohil Fakur, Global Key Account Manager at GF Casting Solutions, says lightweight castings are critical for efficient, low-emission vehicles. "Traditionally, automakers may source 10 components from 10 different suppliers. Casting combines these parts together in a way that is not only more environmentally friendly, but also extends range and reduces emissions." In keeping with circular economy principles, GF Casting Solutions can also recycle 95% of the process-related scrap generated during the casting process within a closed loop recycling program.
Fisker's sustainability efforts also include a goal to completely recycle all Ocean leasing models – including their batteries – after 12 years on the road.
The road to climate-friendly driving
Together with Fisker, GF is helping to set new standards in sustainable mobility. Fisker has plans to produce completely CO2-free cars by 2027, an aim that Henrik Fisker believes is as ambitious as it is necessary. "It is a tough goal, but I think it is good to set tough goals for the entire team, because in that way you really work towards something that is truly going to change the world."
As part of this landmark project, GF is proud to support Fisker in achieving its visionary goals. With lighter and more sustainable components, GF's contribution to this electric vehicle is a step towards a cleaner and greener future.
Two points of view
Why are lightweight parts so critical for Fisker as a car manufacturer?
Patrick Newsom: Weight has a significant impact on a vehicle's efficiency and range. The ability to create and source lightweight, cost-effective materials is critical for us to deliver accessible electric vehicles that offer safe and efficient mobility to our customers.
Why are the components developed by GF particularly lightweight?
Sohil Fakur: The castings are made of a unique aluminum alloy, making them around half the weight of steel equivalents. We co-developed nine components, which reduced energy and transport emissions while lowering the Ocean's total weight.
What do you value most about your collaboration with the GF Casting Solutions' team?
Patrick Newsom: GF is constantly challenging industry norms to improve its production methods. It is a true design partner capable of executing unique and efficient solutions that allow us to be very creative and build more sustainable cars.
What challenges were faced in the development of structural components for the Fisker Ocean?
Sohil Fakur: The Ocean is due to launch at the end of 2022, so our development and production had to meet a very strict timeline. Thanks to our extensive automotive experience, we were able to deliver an excellent product to specs and on schedule.