Dark Header Theme
Employee engagement
Business culture and employee engagement
GF's employees are critical to its success, as it can only make progress through their work, motivation and commitment. They are GF's engine and continually challenge the company to deliver the most sustainable and forward-thinking solutions.
At the end of 2021, GF employed a total of 15'111 people. This headcount corresponds to 14'532 full-time equivalents (FTEs).
GF highlights the importance and value of its workforce in its Strategy 2025. In it, one of the three strategic focus areas entails evolving the company culture towards more performance and learning (see Culture Movement). In addition, GF's Sustainability Framework 2025, which is embedded in the Strategy 2025 and guides GF's actions as an employer, includes an employee engagement target: that at least 80% of employees would recommend GF as an employer of choice by 2025.
GF as an attractive employer
As a progressive employer with a focus on sustainability and innovation, GF strives to promote a team-oriented corporate culture. This also includes employment conditions that are in line with the market.
The first global employee engagement survey following the implementation of the Strategy 2025 is planned for 2022. Among other topics, it will assess how many employees would recommend GF as a preferred employer. The survey will also include questions regarding the Strategy 2025, the new values and the implementation of the Culture Movement (see below).
In the reporting year, the company carried out a large-scale study aimed at helping it to consolidate its position as an attractive employer. The evaluation included a survey on employer attractiveness at GF locations worldwide. This feedback analysis served as the basis for new and modernized employer branding. For example, in response to the survey's results, GF aims to adhere to more gender-sensitive language in its job advertisements and social media campaigns.
In addition, GF Machining Solutions carried out an employee satisfaction survey at the end of 2021. The survey related to the new Strategy 2025 and subjects such as leadership and management and the work environment. In addition, GF queried the net promoter score, which records whether employees would recommend GF Machining Solutions as an employer. At the time of reporting, the survey results were not yet available.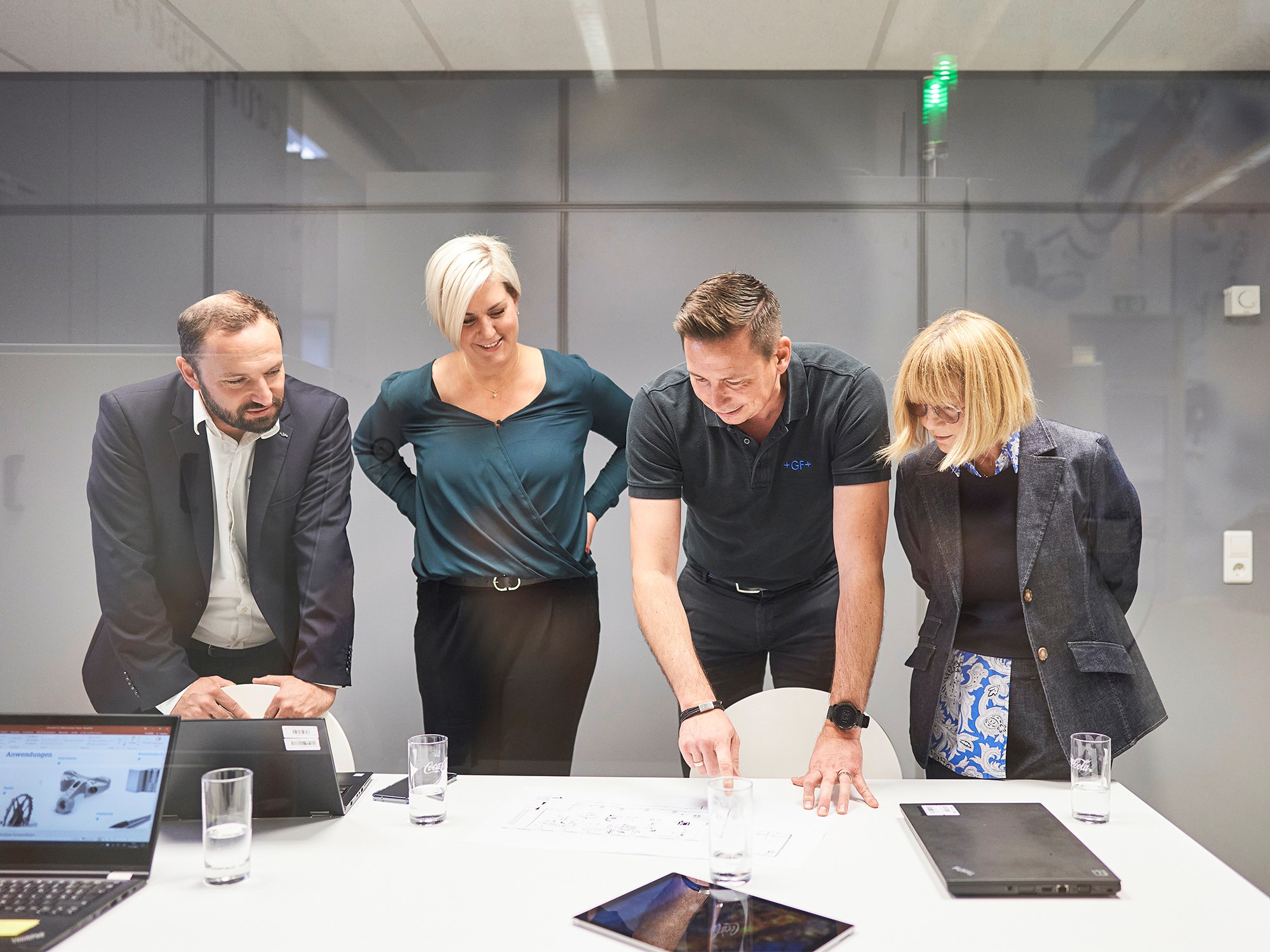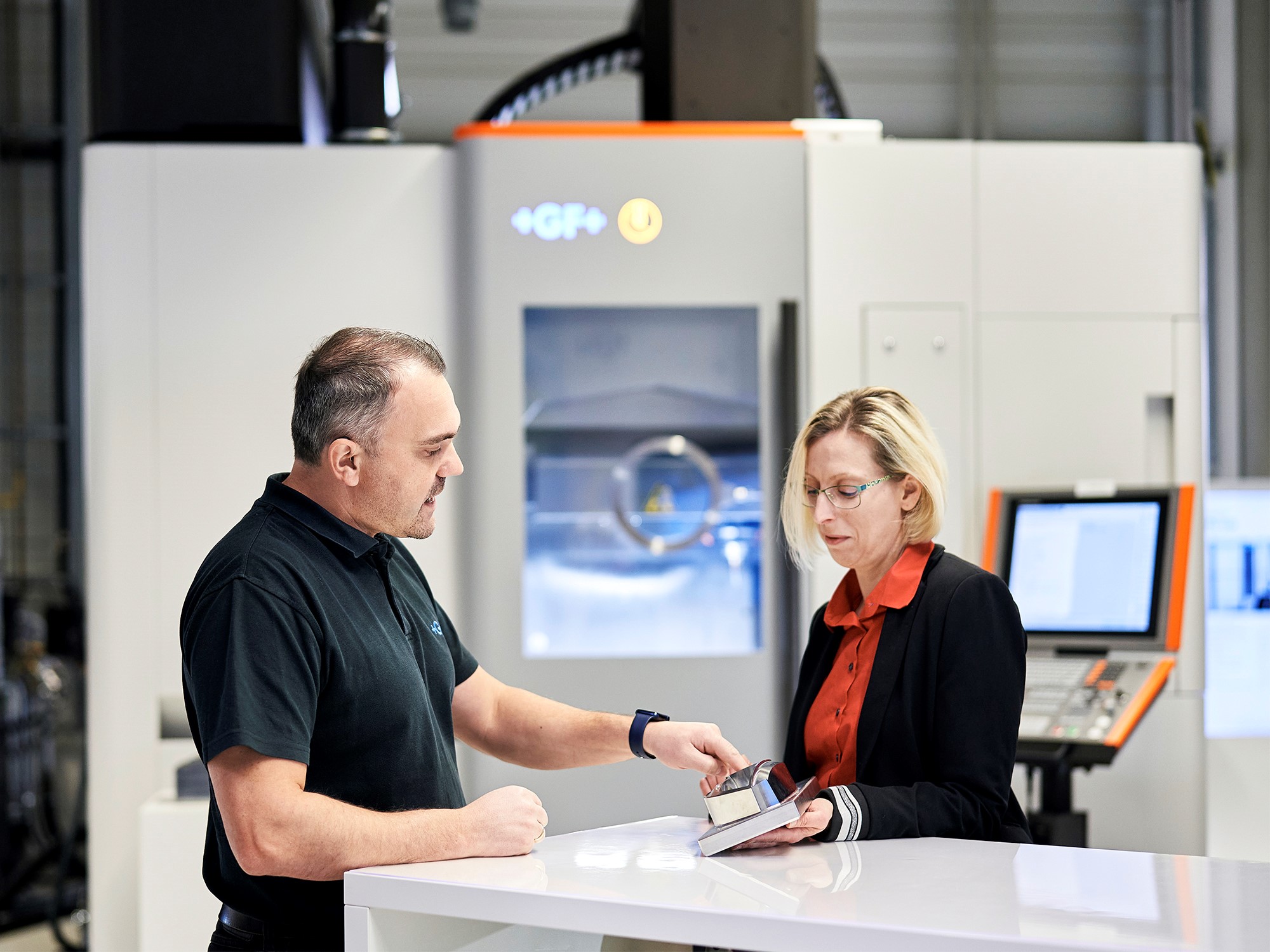 Culture Movement
Employees play a leading role in the realization of the Strategy 2025. To achieve this, GF is working to evolve the culture towards more performance and learning by setting up a number of initiatives. One of the highlights during the year was the largest-ever hybrid town hall meeting, which kicked off the Culture Movement at the end of November. Around 3'000 employees from around the globe joined corporate management for the online event and shared their questions and thoughts on GF values.
The new corporate culture – as well as GF's three new values related to Performance, Learning, and Caring – is a means to encourage all employees to shape the future together. The GF culture focuses on building highly efficient teams, creating a caring environment and encouraging learning to unleash the full potential of GF's employees. The Culture Movement includes all employees at all seniority levels and strives to anchor these new corporate values in their daily activities. This objective is to be achieved in two ways. The first is through a range of communication initiatives and a multi-day leadership course for upper management that is geared towards the new culture. The second is from the ground up, as every individual employee takes on an active role in the change process. Selected employees are working as "change agents" to help convey the new values and behaviors to their local teams.
Our three new values
+ Performance is about speed and excellence.
+ Learning is about having an open mind. + Caring is about being part of a team.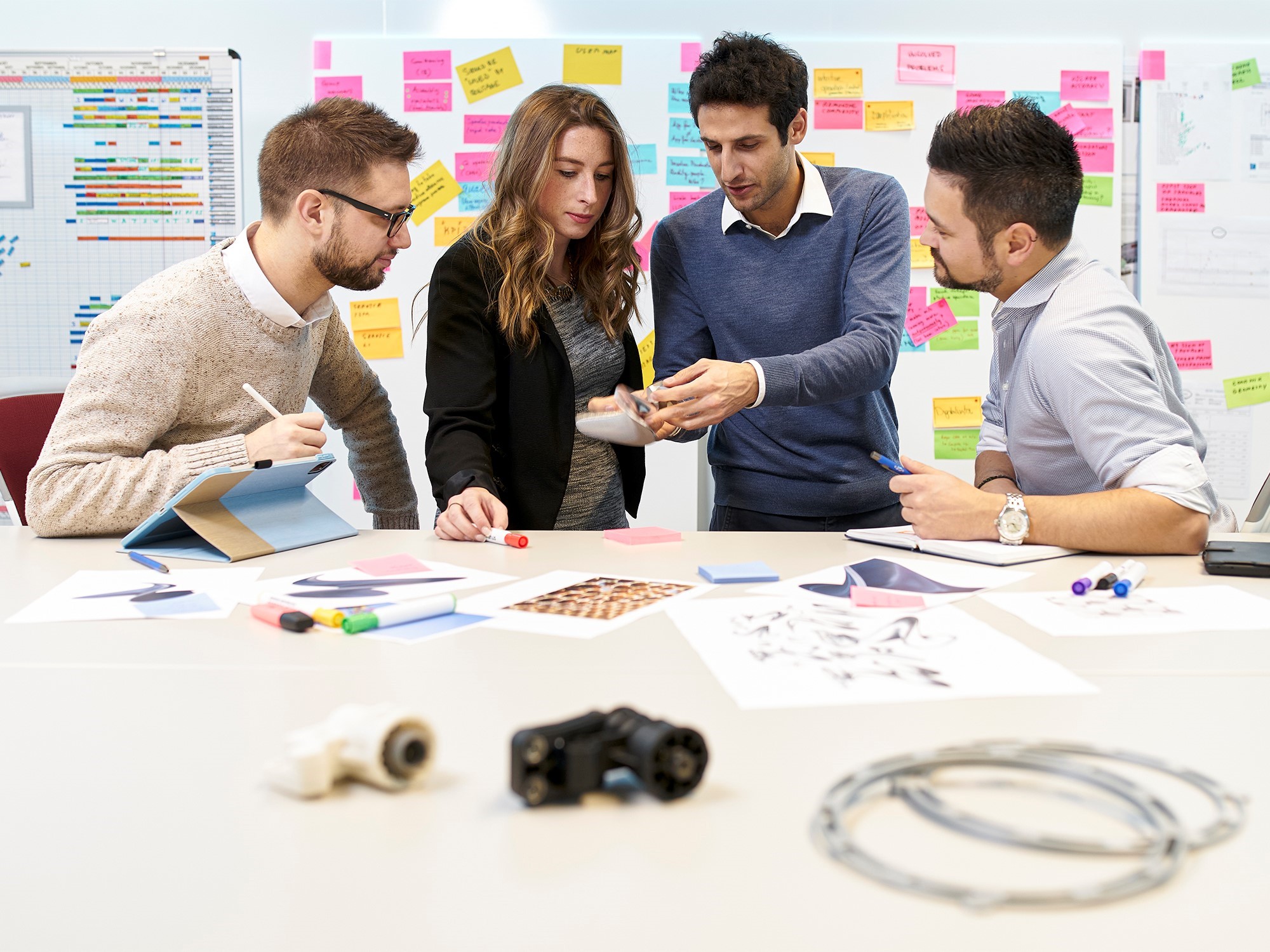 GF will continually evaluate whether its new corporate culture is being successfully implemented. In 2022, GF will introduce monthly "pulse checks" – brief surveys that can be answered in five minutes – to measure employee engagement and track the impact of the new cultural movement throughout the company.
Employee development and success
Training and apprenticeships
GF has been training apprentices in technical and commercial professions for over 100 years. This dual education system approach is pursued at its Swiss, German, and Austrian locations, as well as in the US. Alongside the talent search at universities and colleges, this model is an important instrument for promoting GF's own young talent over the long term and for familiarizing young people with the corporate culture at an early stage. Dual training is one of the significant strengths of the Swiss economy, which is why GF is expanding the Swiss model of apprenticeship to other global locations.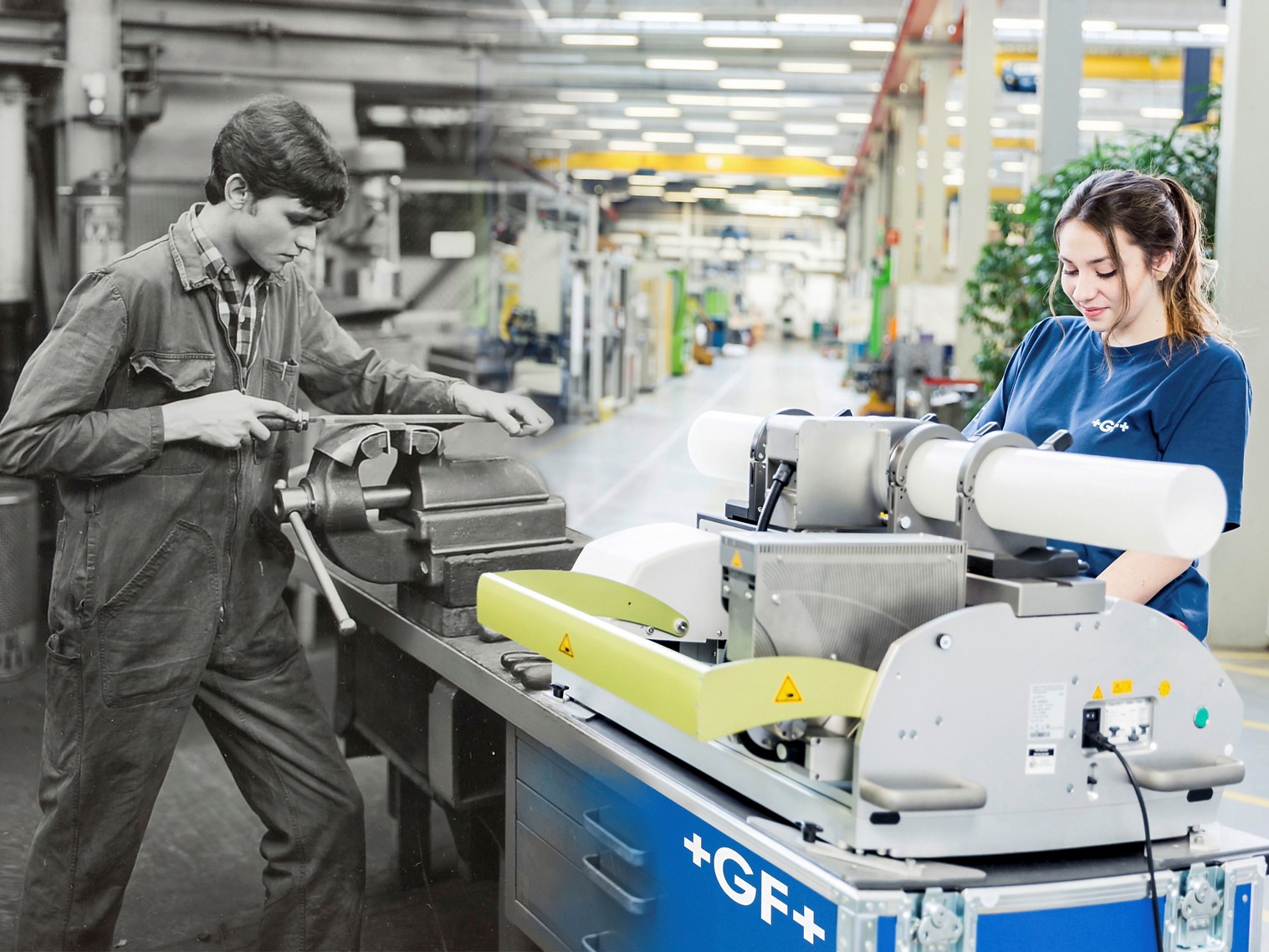 Number of apprentices per country
Well-trained employees are a competitive advantage
The training and ongoing professional and personal development of employees are of high importance. The GF Academy offers a broad range of internal training and development opportunities that help every employee to grow in their career. A centralized learning platform enables employees to learn flexibly from and with each other. Moreover, thanks to its many locations around the world, GF can help talented employees gain experience abroad, which is always a formative step in their development.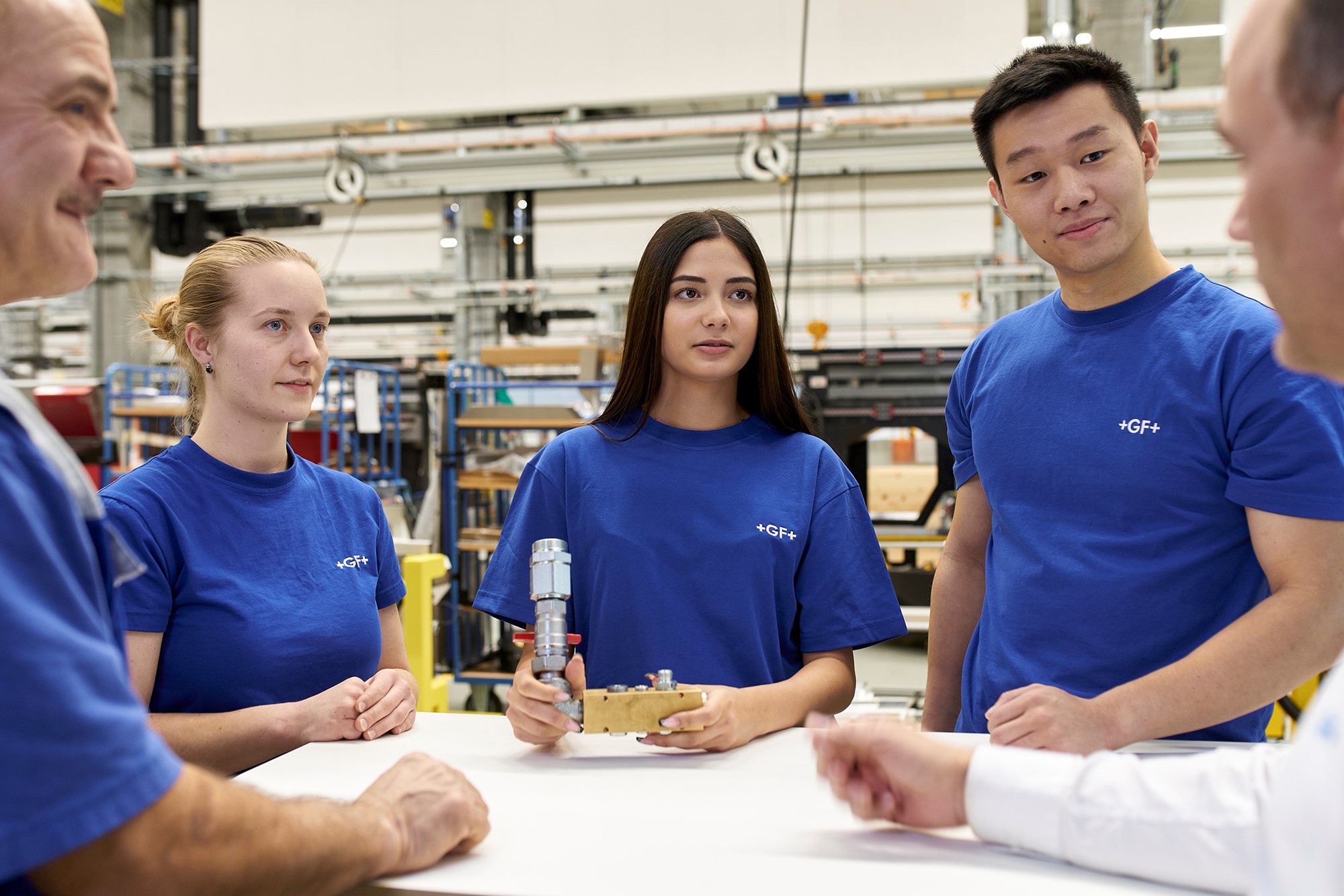 EMPLOYEE TRAINING
number of participants in 2021
273
4 disciplines of execution (4DX)
87 trainings worldwide
639
7 Habits1
18 trainings worldwide
124
GF Academy
7 trainings worldwide
1
7 Habits offline: 12 trainings, 181 employees / 7 Habits online: 6 trainings, 458 employees
Standardization of HR processes
In the previous strategy cycle, GF began to put in place digital solutions that are aimed at standardizing and modernizing strategic HR processes. As part of this new platform, HR successfully launched a new process for internal training that combines seminars on the 4 Disciplines of Execution (4DX), on the 7 Habits of Highly Effective People (according to Stephen Covey's eponymous book), and the GF Academy offering. In the future, company-wide training, including online and offline training, will be held on this learning platform.
A focus on personal responsibility
Employees' personal responsibility has become increasingly important in recent years and this trend will continue in the future. At GF, employees can take their development into their own hands. They are supported by a range of programs and processes such as the Talent Management initiative that kicked off in 2021. The aim of this initiative is to motivate employees to take the next big step in their careers. In this way, the company wants to foster the commitment of employees and hopes to discover those talents who are looking to learn and advance on their own initiative.
New ways of working, new generations of talent
Younger generations bring with them a new understanding of work in terms of qualifications and work styles, as well as their expectations of their employer. Establishing a basis of trust for fruitful cooperation between different generations of employees requires new ways of thinking and greater flexibility, while at the same time enabling younger employees and more experienced staff to benefit from one another. GF strives to foster this mutual learning, among others in the form of diverse mentoring and coaching processes.
With measures such as participation in job and student fairs, an open day for schools, and apprentice exchanges between divisions, GF presents itself as an attractive and forward-looking company. Furthermore, the company is cooperating with universities and advanced technical colleges around the world to attract new talent.
Employee fluctuation
The company-wide employee fluctuation rate was 14.6% in 2021 (14.6% in 2020, which included dismissals, internal transfers and retirements). Detailed figures on employee hires and fluctuation by age group and gender are available in the chapter social performance indicators. In 2021, the company experienced fluctuations in its locations in the United States and China. As a leading international employer, GF makes continual efforts to reduce these undesired fluctuations. Therefore, it is critical for GF to foster an inclusive work environment where employees' skills are valued, where their opinions can be voiced and acknowledged, and where they have opportunities to develop both professionally and personally.
Successful digitalization
In the course of 2021, the digitalization of many work processes that accelerated as a result of COVID-19 restrictions has continued apace with the aim of giving employees the greatest possible flexibility and facilitating cooperation. Furthermore, the introduction, in 2020, of expanded regulations on remote working met with broad approval, as they permitted more flexible forms of work. It was also possible to deepen expertise in the utilization of digital tools and techniques for training and professional education. In addition, GF has invested in media showrooms that will professionalize webinars. Among other activities, the HR team produced and streamed the annual company-wide summit in a broadcast format from the new auditorium of the Klostergut Paradies training center in Schlatt (Switzerland).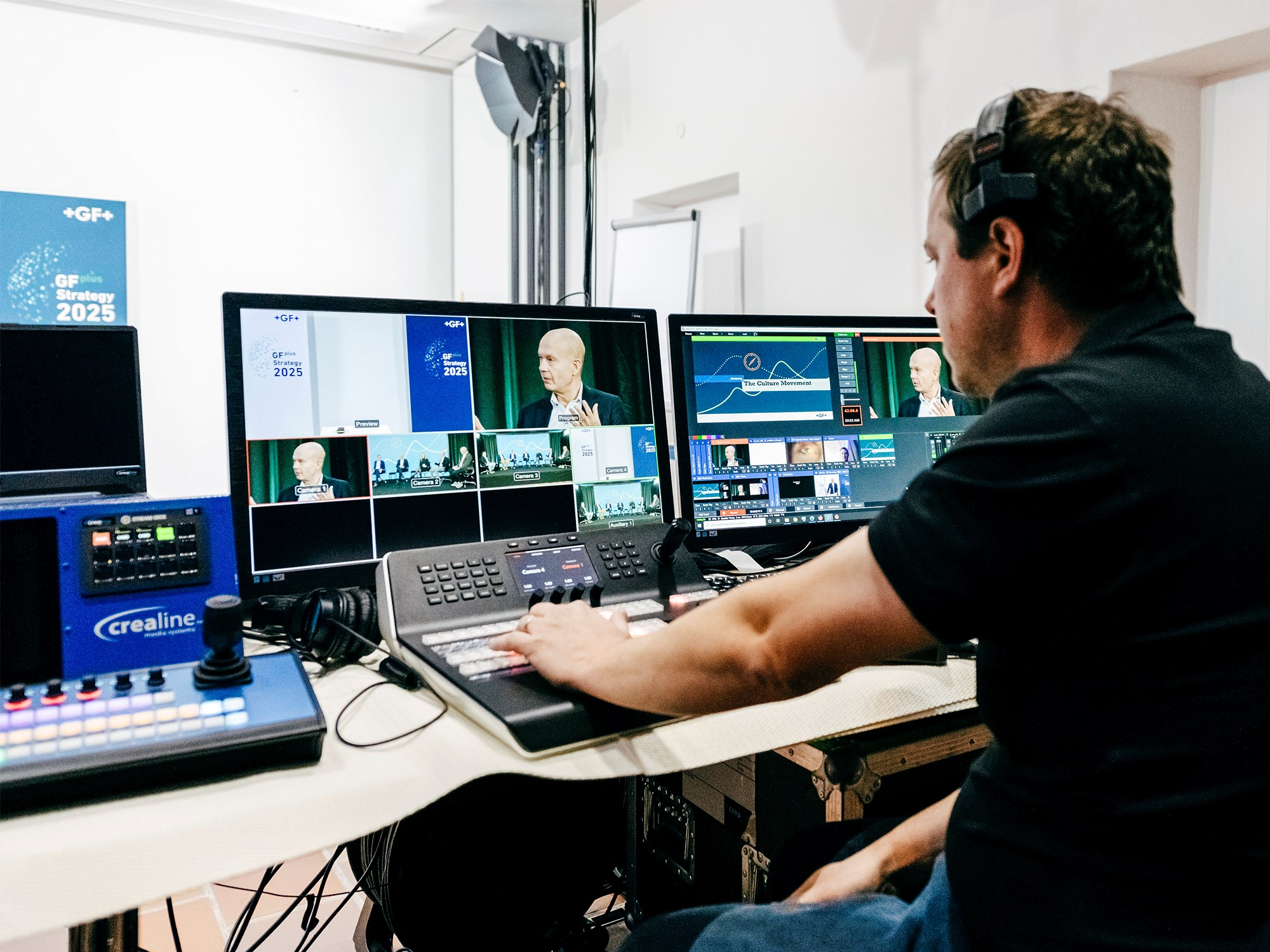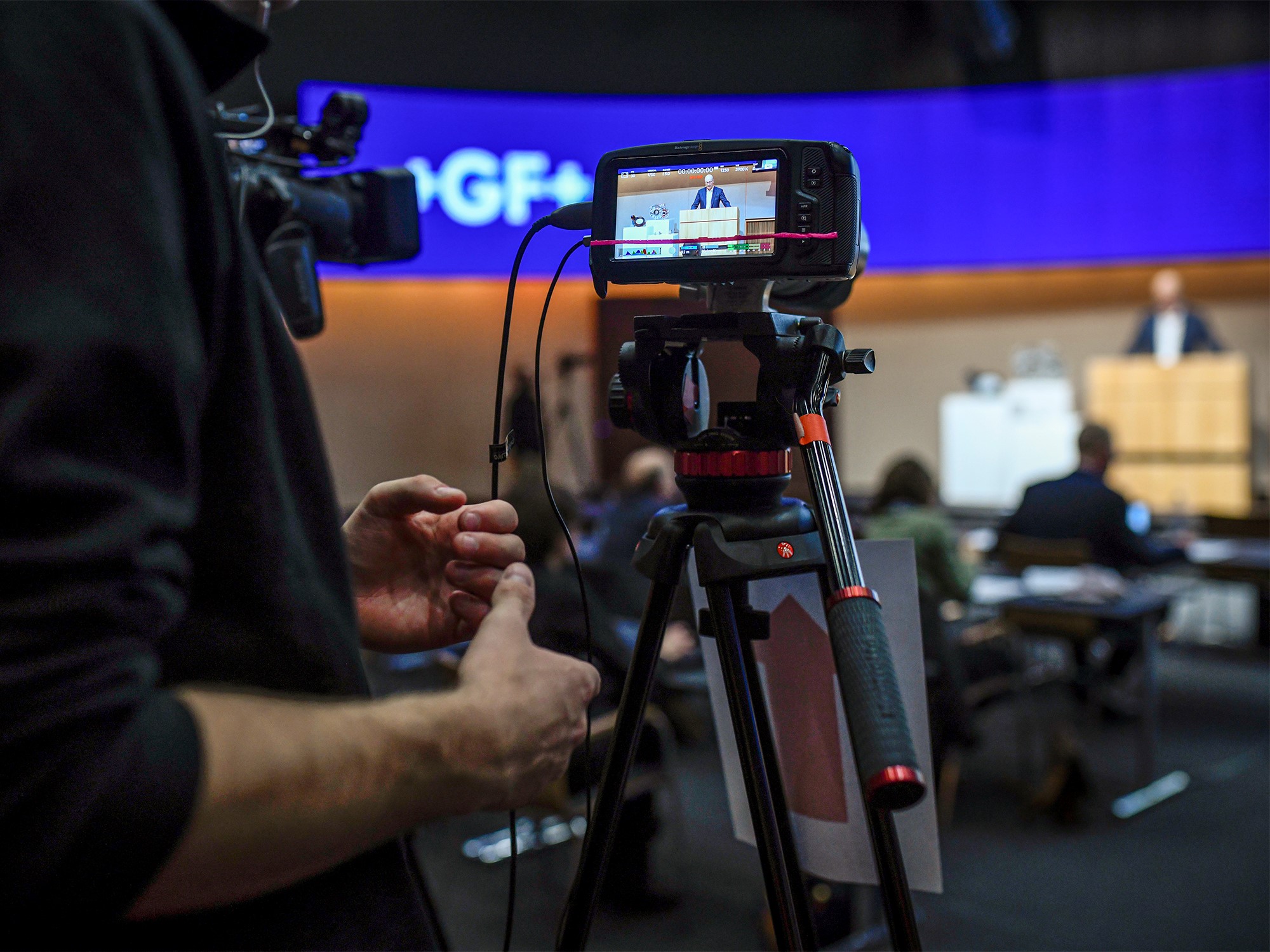 Employee representation
GF respects its employees' right to join employee representation bodies. Such agreements exist in a variety of GF locations and entities around the world, including Switzerland, Germany, Austria, China, France, Sweden, Japan and Taiwan. In countries where the law provides employees the right of codetermination, this right is protected. In 2021, 56% of GF's employees were employed under a collective bargaining agreement.