Sustainability management
at GF
The ultimate responsibility for sustainability at GF resides with the Board of Directors. To facilitate progress along the strategic direction set by the members of the Board, a Sustainability Committee was established in 2020. Its chair is the Chairman of the Board of Directors. Its roles and responsibilities, which are defined in the Charter of the Nomination and Sustainability Committee, are published on the GF website. The Sustainability Committee met twice in 2020.
The Executive Committee has operational responsibility for sustainability and for ensuring that GF meets its targets. Executive Committee members' annual performance objectives include several ESG targets, such as the systematic introduction of ecodesign, energy- and resource-efficient product development, the reduction of GHG emissions, the reduction of water consumption in water-scarce and water-stressed areas, as well as the reduction of the accident rate and severe accidents. Each member's individual targets are aligned with the divisions' respective strategic efforts and are cascaded into the organization.
Each department and division is responsible for integrating sustainability into GF's daily operations and processes. The Corporate Sustainability team works closely with the three divisions' sustainability teams to monitor the progress of the individual locations and business units toward their targets.
Corporate Sustainability also works closely with senior and executive managers to ensure a robust and aligned sustainability program. The team is part of the Corporate Finance function and reports to the Head of Investor Relations and Sustainability.
Sustainability program management
GF's strategic direction through year-end 2020 was guided by the GF Strategy 2020 it set in 2015. This was accompanied by Sustainability Targets 2020 for GF's entire value chain. These targets and the corresponding activities reflected GF's main strategic focus areas. From 2021 onward, the Sustainability Framework 2025 will guide GF's sustainability efforts during the next five-year strategy cycle.
More information on GF's progress toward the Sustainability Targets 2020
To help embed sustainability issues into GF's daily business, Corporate Sustainability communicates with GF employees through a variety of channels. For example, it circulates a global quarterly sustainability newsletter, conducts online events focusing on specific issues, and hosts an online discussion forum. In October 2020, GF conducted its annual regional sustainability conference, which brought together over 60 environmental and health and safety specialists as well as senior managers from GF's Americas locations. It was held online owing to the COVID-19 restrictions. Like previous regional conferences, the event aimed to foster knowledge sharing and generate momentum toward GF's targets for energy efficiency, waste management, and occupational safety.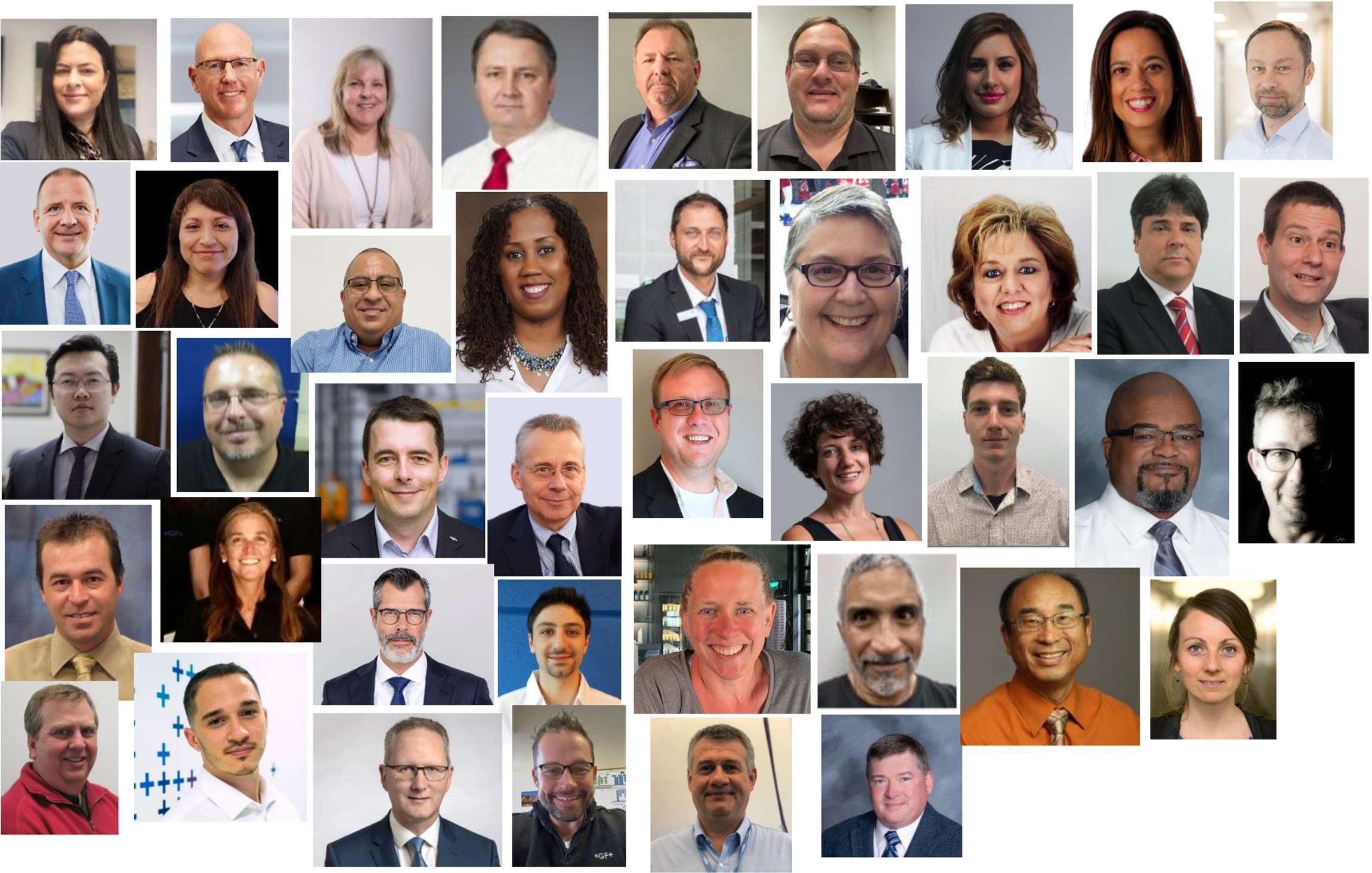 Future developments: outlook on 2021
GF continuously monitors international developments in sustainability to ensure that it integrates relevant issues into its business decisions and processes. GF intends to do this in three ways in 2021: by setting science-based targets for its environmental footprint, by aligning its product portfolio with the EU Taxonomy's six environmental objectives, and by making disclosures on the risks and opportunities presented by climate change.
In line with the 2015 Paris Agreement, governments and businesses are working to find meaningful measures and practical solutions to limiting global warming to between "well-below 2° C" and 1.5° C above preindustrial levels. Urgent action is necessary: to achieve a low-carbon economy by 2050, as prescribed by most climate scientists, global GHG emissions need to be halved already by 2030.
GF believes it has a responsibility to do its part and therefore intends to set science-based targets for its business (Scopes 1 to 3 of GHG emissions) by 2022. For this purpose, it will use the official protocols of the Science Based Targets initiative.
EU Taxonomy for sustainable activities
The European Commission set climate and energy targets for 2030 and designed an action plan — the European Green Deal — to make the EU economy climate-neutral by 2050. The Commission considers direct investments in sustainable projects and activities as essential for reaching these targets. In June 2020, the EU therefore issued the EU Taxonomy Regulation, a framework with definitions of what type of economic activities qualify as environmentally sustainable.
GF intends to align its product portfolio with the EU Taxonomy. This process will begin in the second half of 2021.
Guidance of the Task Force on Climate-related Financial Disclosures
It has become apparent that climate change can have immediate as well as long-term disruptive effects on businesses around the world. Companies that fail to recognize climate-related risks and opportunities and adjust their operations accordingly are likely to become less competitive. As more investors become sustainability-oriented, these companies may also find it harder to access capital.
The Task Force on Climate-related Financial Disclosures (TCFD) issued a set of recommendations in 2017 to increase the transparency of how companies are addressing climate change. Their purpose is to help companies provide meaningful climate-related disclosures so that investors can make informed investment decisions.
GF intends to follow TCFD's guidance and aims to include its first TCFD disclosures in its 2021 Annual Report, which it will release in early 2022.
Management performance objectives
GF is starting the new strategy cycle 2021–2025. In this context, the Compensation Committee undertook a review of the management's compensation system to ensure that it is still aligned with the strategy, shareholders' expectations, and market practice. The decision was made to adapt the compensation program as of financial year 2021.
The overall design of the Short-term incentive (STI) remains unchanged, including the target in percentage of the annual fixed base salary for the CEO and the other members of the Executive Committee.
ESG objectives will be a dedicated separate element in the STI with a weighting of 10% and will not be included in the individual objectives as in the past years. The objectives will be specifically set for the individual divisions and their sustainability strategy and roadmap.
Examples of these ESG-related objectives for 2021 include:
Environment

: Definition of measures to reduce GHG emissions in line with science-based targets and further integration of sustainability in production technology process development;

Social

: Reduction of accident rate and severe accidents, continuation of the Zero Risk campaign;1

Governance

: Development of a sustainability roadmap in context of the Strategy 2025 for the individual area of responsibility, including findings based on the recommendation of the TCFD.
1
Details about the Zero Risk campaign, its background, and measures can be found on pages 40-45 of the Sustainability Report 2015.