Products and innovations
A key aspect of GF's strategic efforts across its three divisions has been the transformation of GF from a pure product and system provider to a provider of integrated solutions.
The goal is to support customers in the most meaningful way with added-value services over the entire life cycle of offered solutions. Here, the sustainability aspects of GF's products play an integral role in achieving the purpose of all its business activities.
For GF Piping Systems, this refers to ensuring and safeguarding long-lasting, leak-free, and high-quality transportation of water, gas, and chemicals.
For GF Casting Solutions, this means designing and producing lightweight components for the next generation of mobility solutions.
For GF Machining Solutions, this means providing customers with modern high-precision machines and solutions that, among other sustainability benefits, significantly improve the energy efficiency of product manufacturing in a variety of the division's customer segments.
GF Piping Systems is the leading flow solutions provider that enables the safe and sustainable transport of fluids, creating connections for life. Everything is connected, and sustainability continues to be a key value driver in three senses. GF Piping Systems wants to:
ensure its customers enjoy a sustainable flow of water, gas, or chemicals without safety issues, leakages, and other environmentally challenging consequences.

make sure that its solutions improve its customers' sustainability in terms of energy use and GHG footprint.

support customers' sustainable success by increasing their efficiency during the installation and operation of GF's systems compared to traditional systems.
The division therefore works on creating solutions that address a variety of issues facing consumers and society:
Tackling waterborne Legionnaires' disease and ensuring that drinking water installations meet the highest hygiene standards.

Helping mitigate worldwide drinking water losses due to leakages in aging infrastructure.

Creating solutions for the energy-intensive cooling process of the increasing number of data centers.

Contributing to the development of sustainable city infrastructure and the growing green building sector.

Developing lighter, longer-lasting solutions that enable the marine industry to reduce GHG emissions and fuel consumption while increasing load capacity.
The study entitled "Management of Legionella in Water Systems" estimates that around 52'000 to 70'000 Americans suffer from Legionnaires' disease each year. Legionnaires' disease afflicts and kills more people in the United States than any other reported waterborne disease. The Hycleen Automation System, developed and produced by GF Piping Systems, is a state-of-the-art circulation control system that ensures uniformly high temperatures and water exchange in pipe networks, which prevent legionella infestation thanks to hydraulic balancing and automatic flushing. This system is simple to install and operate, while its automated hydraulic balancing helps save energy.
The global population is expected to reach nearly 10 billion people by 2050. Two thirds will live in cities. Sustainable urban concepts will therefore be essential for meeting the environmental challenges of the future. COOL-FIT 4.0, an advanced pre-insulated piping system, enables customers to operate with higher efficiency (up to 30% compared to conventional post-insulated metal piping systems) while reducing their maintenance and operating costs.
State-of-the-art pressure management technologies such as GF's NeoFlow Pressure Regulating Valve can help utilities reduce non-revenue water. This issue is estimated to cost USD 39 billion annually, by preventing pipes from being over-pressurized while delivering stable flow capacity. Reducing water leakage by 5% alone can save up to 1'020 million liters of water and 313 million kWh of electricity annually. This equals to the electricity use of over 31'000 homes in the USA and avoids unnecessary annual emissions of up to 225'000 metric tons of CO2.1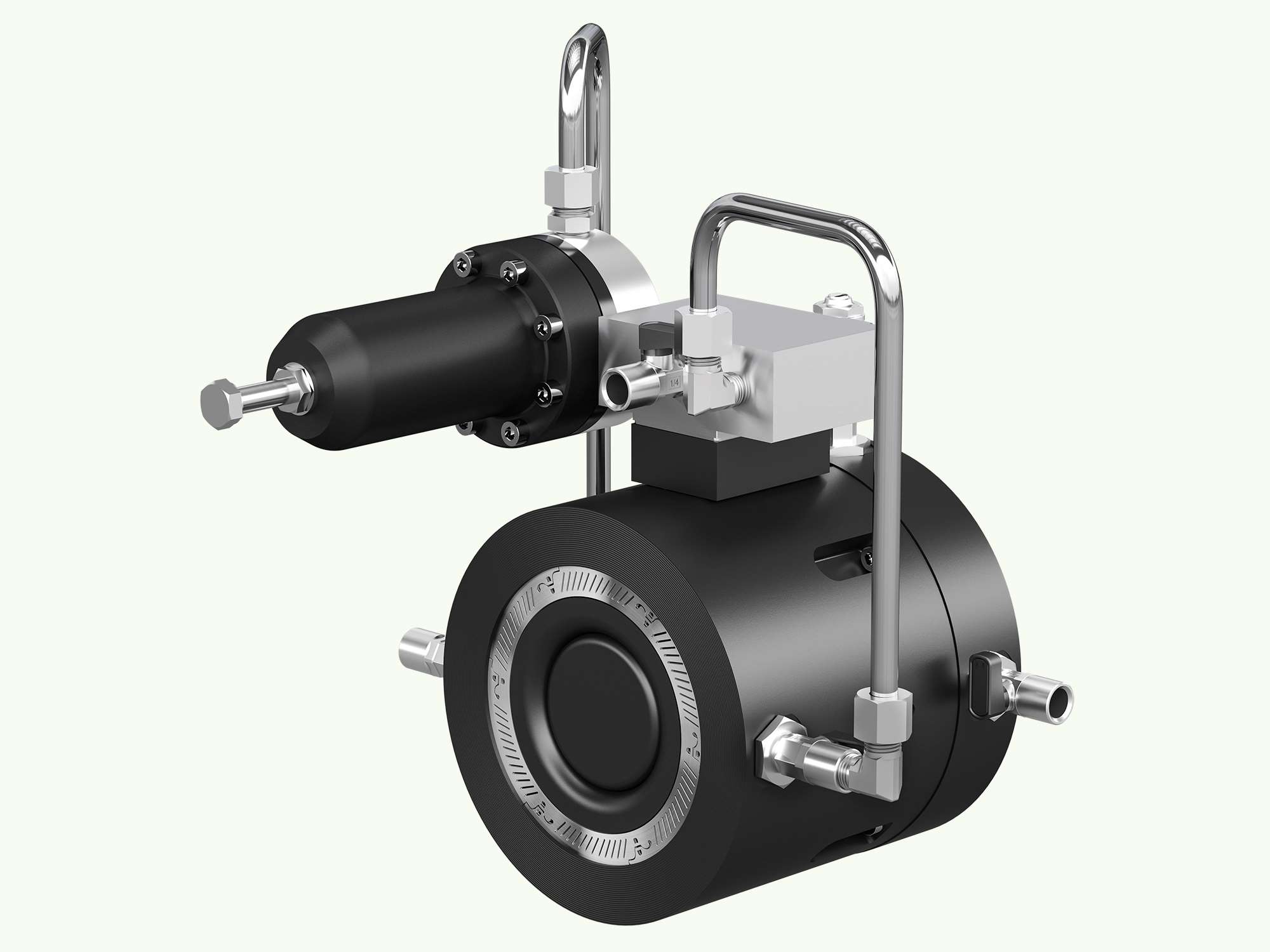 Governments around the world are taking action to limit CO2 emissions, including those from the transportation sector. In conjunction with this, numerous carmakers have communicated ambitious targets of their own and also extended their expectations to their supply chains.2 The development of lightweight and alternative drive systems will play an important role in realizing these objectives. Few, lighter components lowers vehicles' weight, which is among the most important factors for reducing their fuel consumption and emissions during the usage.
GF Casting Solutions continuously sharpens its innovation focus to develop new and optimally suited materials and new technologies, such as multi-material design. It also develops cutting-edge production processes, thereby ensuring that its solutions have the highest level of functional integration. Its most successful projects have resulted in casting components that are lighter and more cost-effective — two distinct benefits for customers.
Despite the pandemic, GF Casting Solutions also launched or enhanced several focus projects in 2020. A new R&D project in cooperation with Microsoft Switzerland has the goal of continuously optimizing the die-casting process in terms of material and energy efficiency. The project's research team developed a method that makes it possible to reduce the overall scrap generated during production and to minimize energy usage. The process, which is being tested and refined at one of GF Casting Solutions' sites, is scheduled to be rolled out to other production sites in 2022.
Over the next few years, most of GF's automotive customers will dramatically increase the proportion of fully electric, hybrid-electric, and, to a lesser degree, fuel-cell vehicles in their fleet. All of these vehicles will need batteries of different sizes. As part of GF Casting Solutions' effort to meet this need, in 2020, its central R&D department presented a new demonstrator for a flexible modular vehicle battery housing. The idea is to offer a basic, light, and safe housing structure (with integrated functions such as cooling) that can be used for fully electric and hybrid electric vehicles. Discussions are ongoing with a number of carmakers for implementation.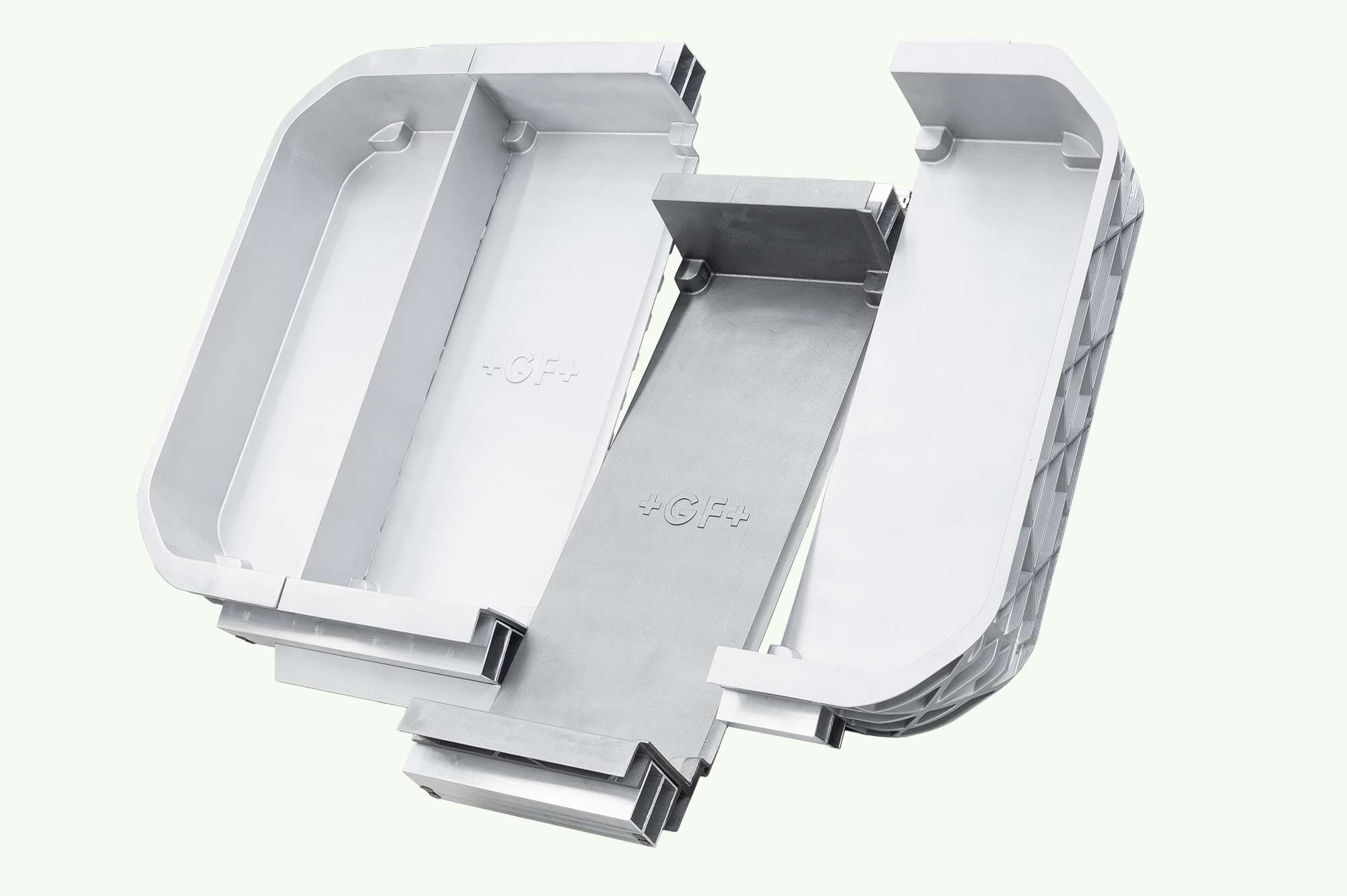 GF Casting Solutions, which places a strong emphasis on ready-to-mount solutions, is closely involved in the development of new vehicles at an early stage of their design. The auto industry is increasingly embracing alternative powertrains and e-mobility. A big challenge in this segment is to reduce the weight of heavy batteries. GF's expertise in lightweight technology will enable it to play a key role in meeting this challenge. For example, the Division can provide aluminum and magnesium high-pressure die-casting for crash-relevant components in a lightweight design. It has partnerships with a number of well-known customers to develop components for electric vehicles, some of which are already in series production.
GF Machining Solutions emphasizes quality, innovation, and customer experience in order to differentiate itself from competitors. Its vision is to set the standard for intelligent machining solutions and to be a trusted partner of the global precision machining industry during all phases of a machine's lifecycle. It focuses on product reliability to avoid unplanned interruptions and on support for customers in significantly improving the efficiency of their manufacturing operations. Increased machine automation, digitization, connectivity, and intelligence are key aspects here.
GF Machining Solutions works closely with its customers from the pre-sales production concept phase to the end of the equipment's lifecycle, at which point the used systems are refurbished. GF's introduction of remote access solutions enables it to offer faster response times and remote maintenance capabilities.
Ensuring machines' energy efficiency is becoming an intrinsic quality expectation and is of increasing interest to regulatory agencies worldwide. Consequently, GF Machining Solutions works continually to develop solutions that will enable customers to use less energy to produce their components. A range of machine models have energy management solutions (such as the Econowatt feature) allowing systems to shut down during idle periods and auxiliary equipment to switch on.
GF Machining Solutions aims to develop groundbreaking solutions that reduce environmental impact and promote a circular economy. For example, the Step-Tec segment started to re-use wooden motor spindle packaging by optimizing related processes. When returned, the boxes are verified, repaired, cleaned, and reused. In the EDM division, used copper and brass wires from electrical discharge machining are reused to make new wires, which are supplied to customers.
GF Machining Solutions has also developed a variety of other features that reduce its machines' environmental footprint. One of them is automated machine calibration (AMC) on milling machines. Changes in a customer's production environment (like temperature) cause deviations from a milling machine's original calibration. Recalibrating a milling machine is a complex task, usually requiring a lot of time and skills. AMC makes it possible to calibrate the machine's kinematics within just ten minutes, which saves energy. Additionally, the solution allows for this to be done remotely, which eliminates the need for a technician to travel, thus reducing CO2 emissions and costs for the customer. AMC's ergonomic interface is easy to use and requires little training.
In line with Strategy 2025, all of the Division's new machines will be developed with the aim of increasing their environmental benefits across their entire lifecycle.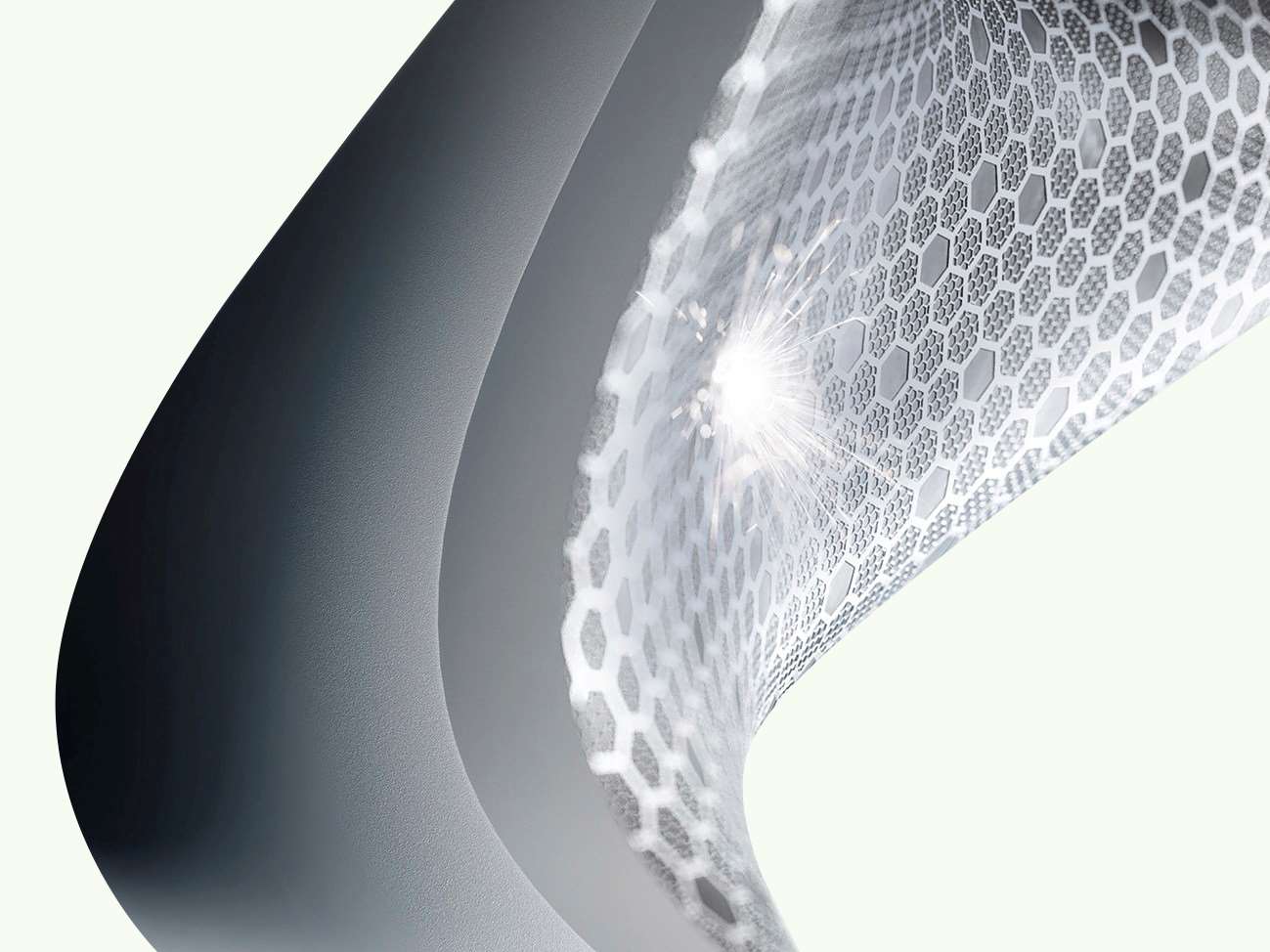 1
Griffiths-Sattenspiel, Bevan and Wilson, Wendy, The Carbon Footprint Of Water, 2009, p. 2, www.solaripedia.com/files/1332.
2
Examples include Daimler's "Ambition 2039" plan and Volkswagen's requirements for suppliers.