A switch to eco-friendly technology in China
For POLE, an up-and-coming customer in Kunshan (China), GF Machining Solutions' high-precision laser technology is an asset in many ways: The company is impressing its customers by greatly increasing the efficiency of its production, and protecting people and the environment in the process.
2020 marked a technological turning point in POLE's three years of operations. Whereas it used to finish molds using a cumbersome manual chemical etching process, it now increasingly uses state-of-the-art laser texturing machines from GF Machining Solutions. To date, this has reduced the use of corrosive chemicals by around 50% – and this figure continues to grow. POLE, a mid-sized company in the precision mold-making sector, has three production sites in eastern China with a staff of around 40.
POLE's customers use its molds mainly to manufacture laptops and laptop accessories. These include reputable, top international brands in the ICT industry – and their standards are correspondingly high. Customers expect a wide variety of texturing, as well as absolute precision and homogeneity.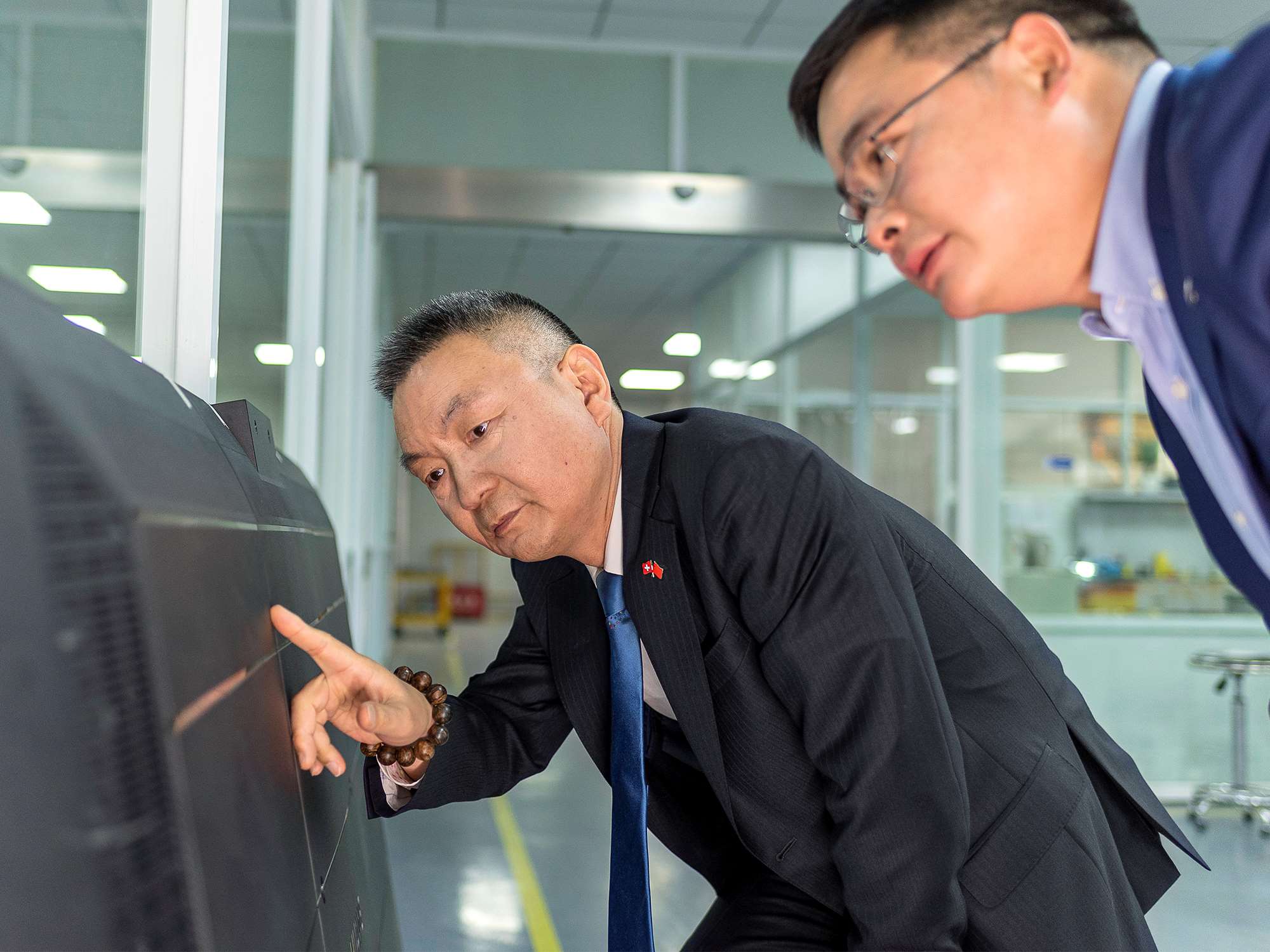 "In recent years, market requirements in terms of the products' design quality have increased drastically," says Johnson Chen, Head of the China market region at GF. "At the same time, the government's call for environmental protection has grown ever more insistent." This inspired Jing An Xu, Director of POLE, to research possible solutions, as he recognized that the company would no longer be able to keep up without state-of-the-art laser technology. POLE purchased its first type AgieCharmilles Laser P 600 U machine from GF Machining Solutions in 2020. Since then, it has ordered three premium type Laser S 1000 Us. Jing An Xu firmly believes in GF: "GF offers strong support for the delivery of its laser machines, which has allowed me to start production rapidly and exploit market opportunities." This is possible in particular thanks to the new China Advanced Manufacturing team at GF Machining Solutions that provides customers with optimal and efficient on-site technical support.
"GF's unique technical developments enable POLE to produce sustainably and expand its business."

Jing An Xu, Director of POLE
Traditional production involves two burdensome work processes in particular. One is chemical etching, which is strenuous for workers and demands the utmost concentration. The other is the processing and work with finer textures that require greater precision and the use of even more chemicals. Subsequent cleaning results in etching waste that contains chemical pollutants. Switching production to laser texturing offers obvious advantages in this regard: Chemical etching is completely replaced, and there are no waste products.
"I am extremely impressed with GF's laser technology, which is able to rapidly and reliably create all types of textures – and do so in an entirely clean manner, without liquid waste, dust or chips. In addition, laser texturing allows for considerably more energy-efficient production, which lowers costs and significantly reduces CO2 emissions," says Xu.
GF Machining Solutions entered the Chinese market with its laser technology around ten years ago and has since then made a name for itself as the leading provider in the country. Today, POLE is one of its most important customers in China. "POLE is a forward-looking company. They value us as a reliable partner, which is why they decided to invest in so many machines in a short amount of time. We provide them with the best-possible support in order to ensure their success," says Chen. POLE has already commissioned six more laser-texturing machines for 2023 to meet rising demand. This is also good news for the environment.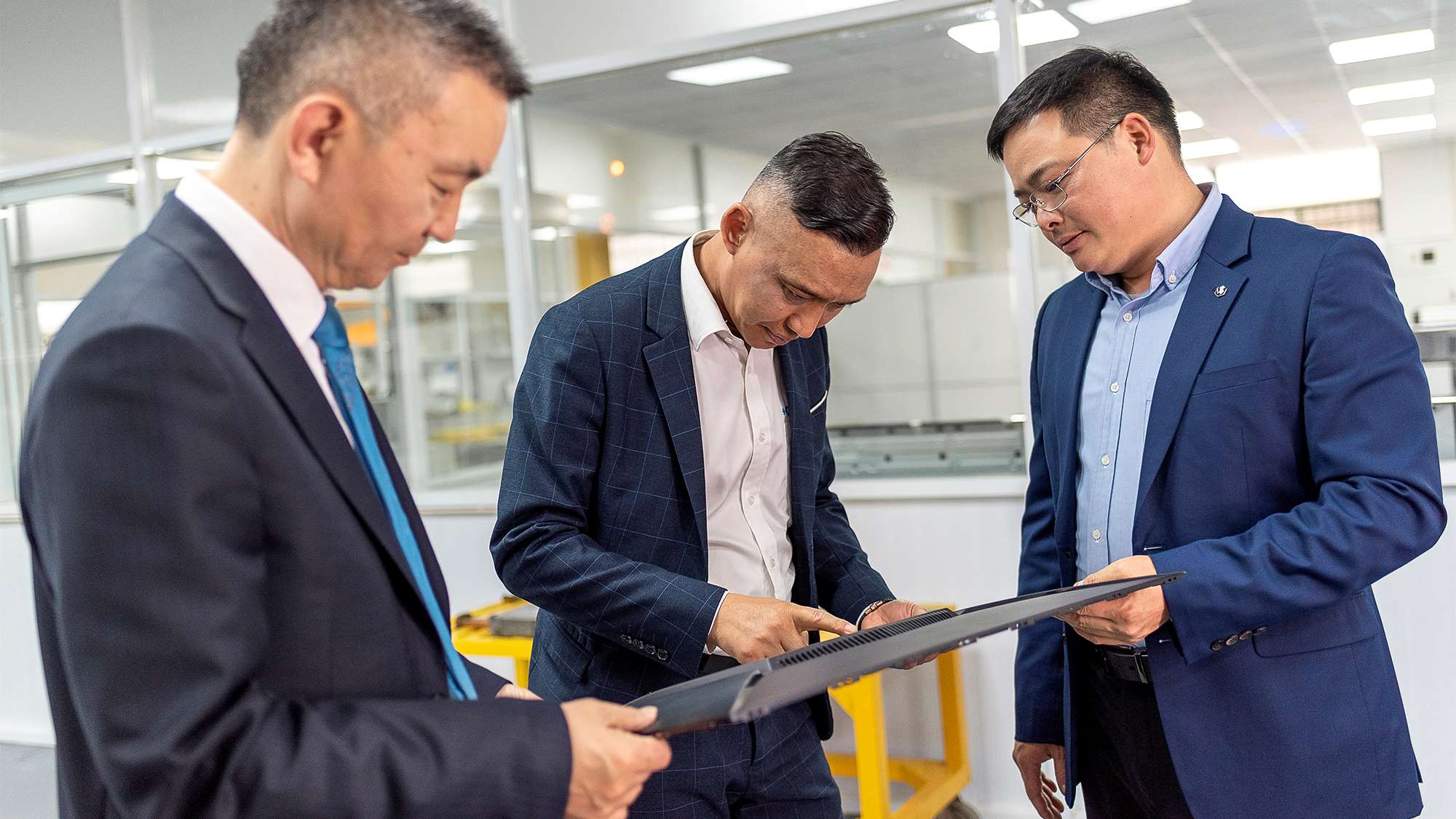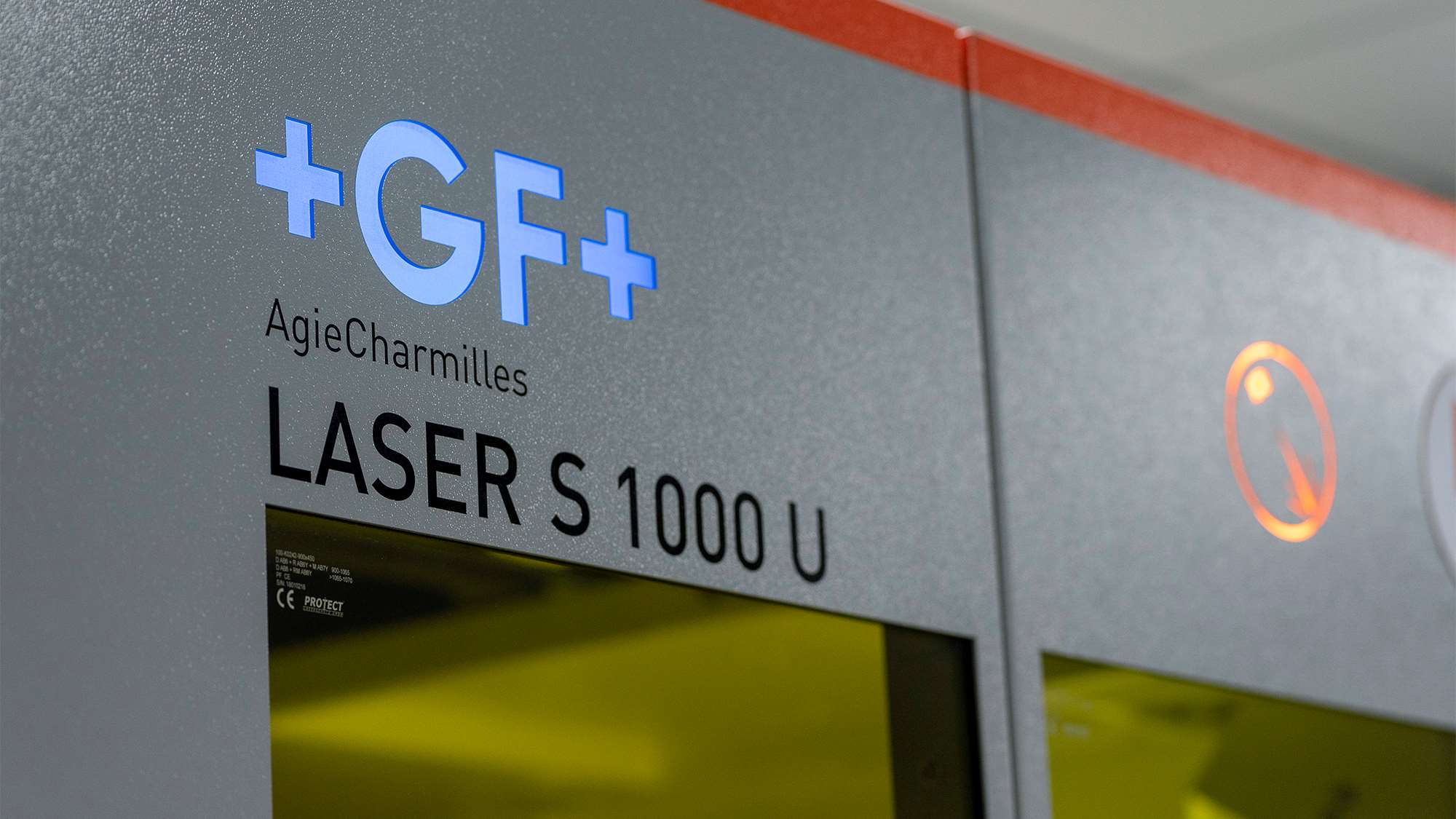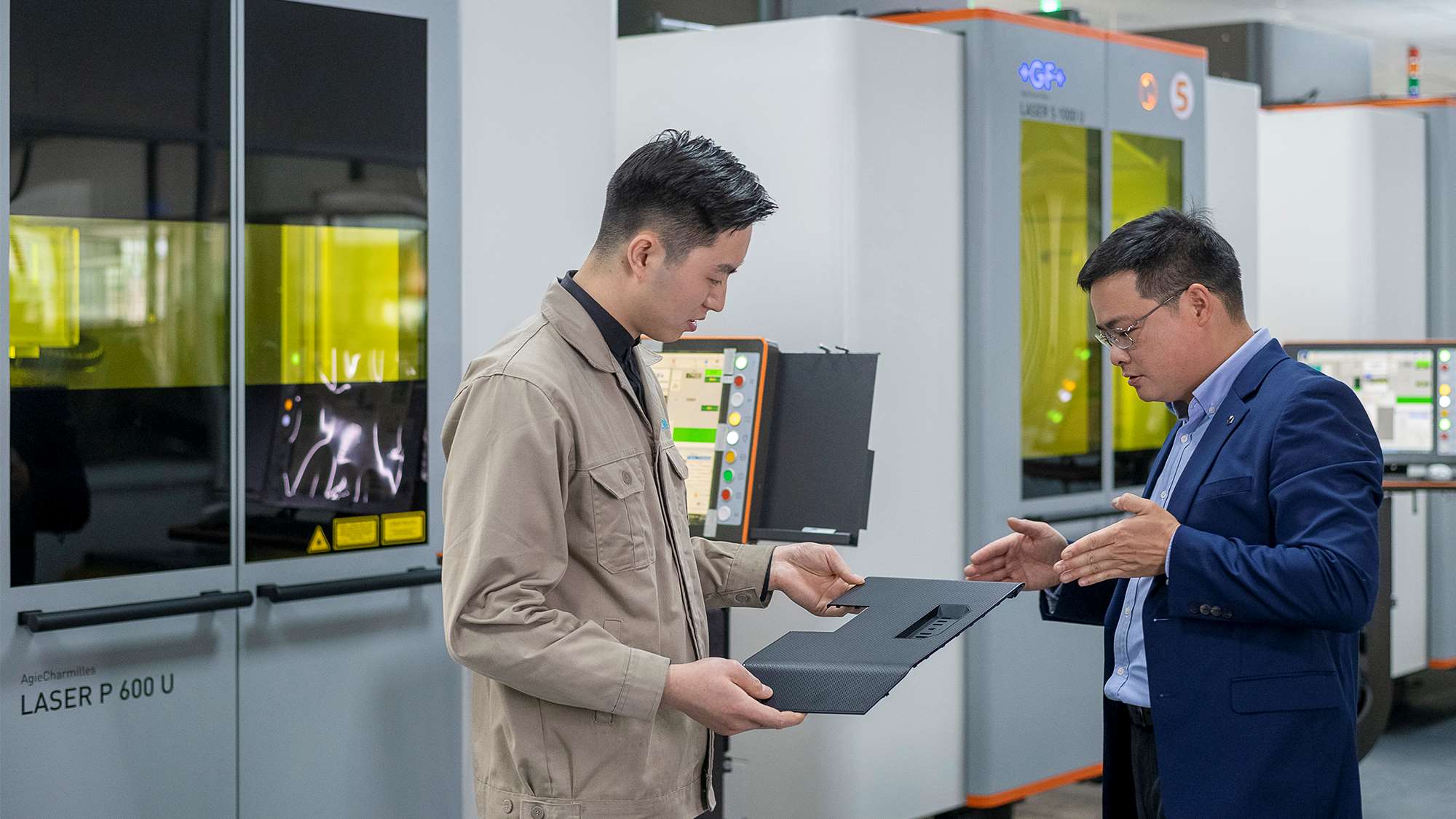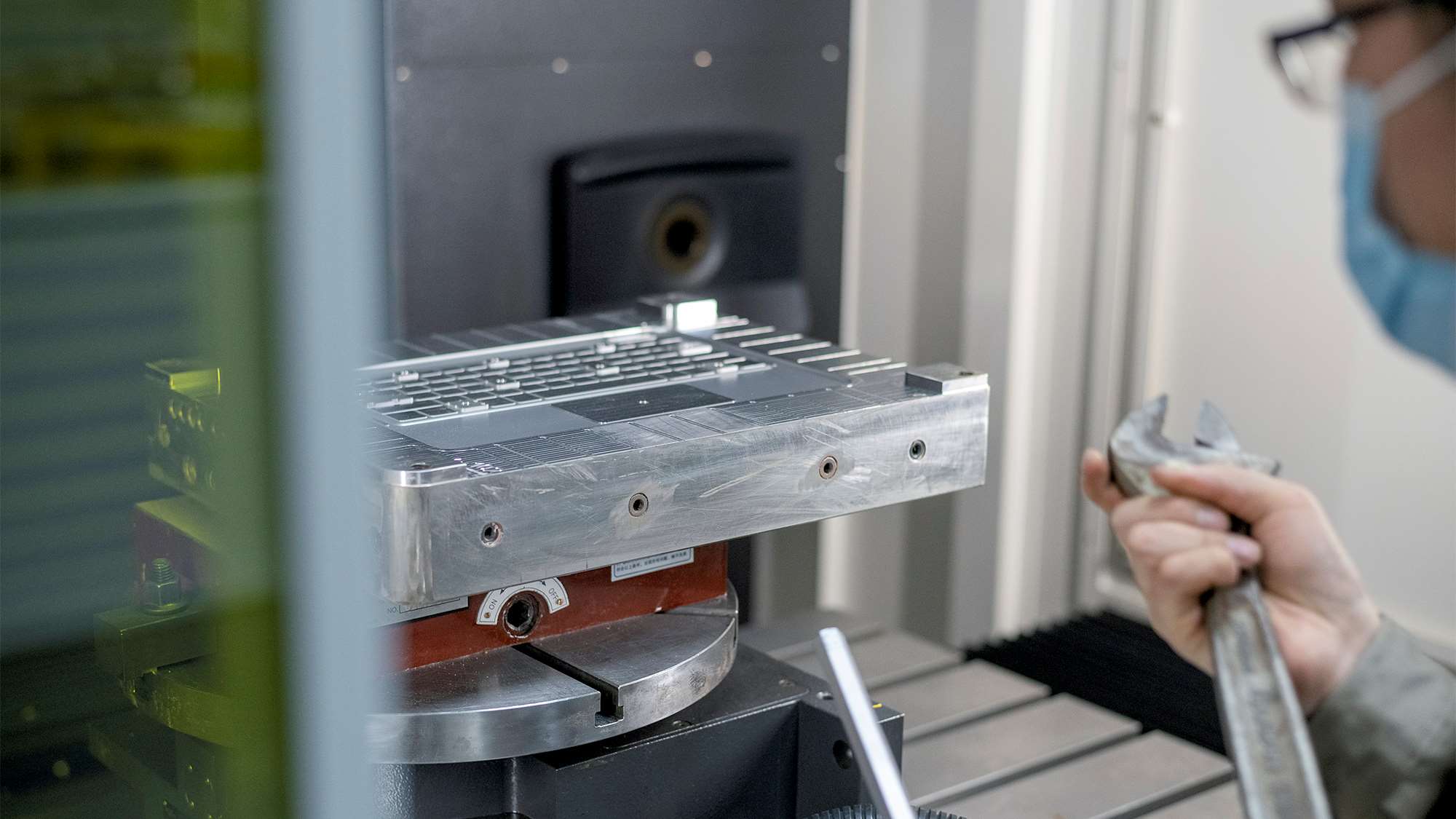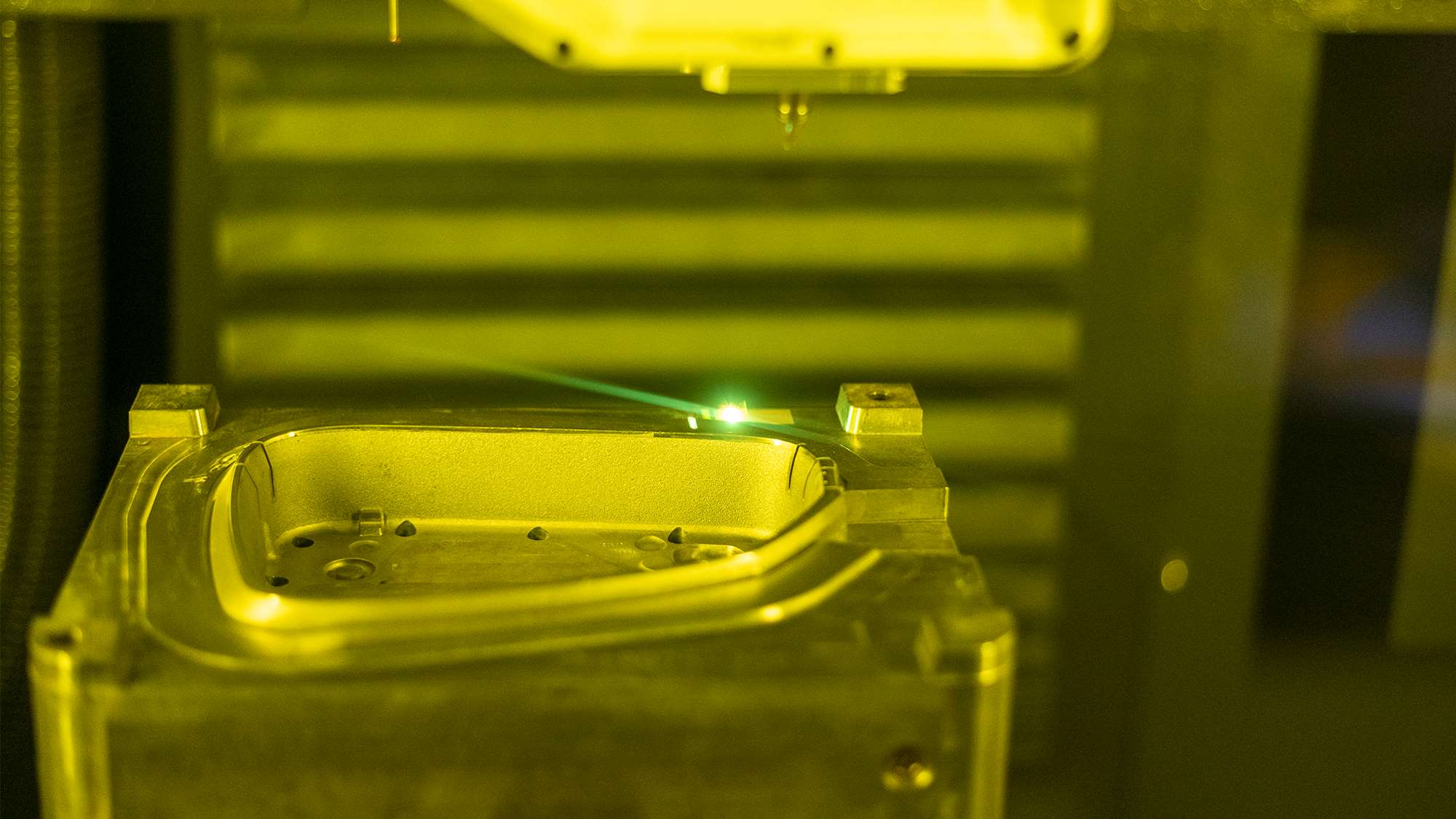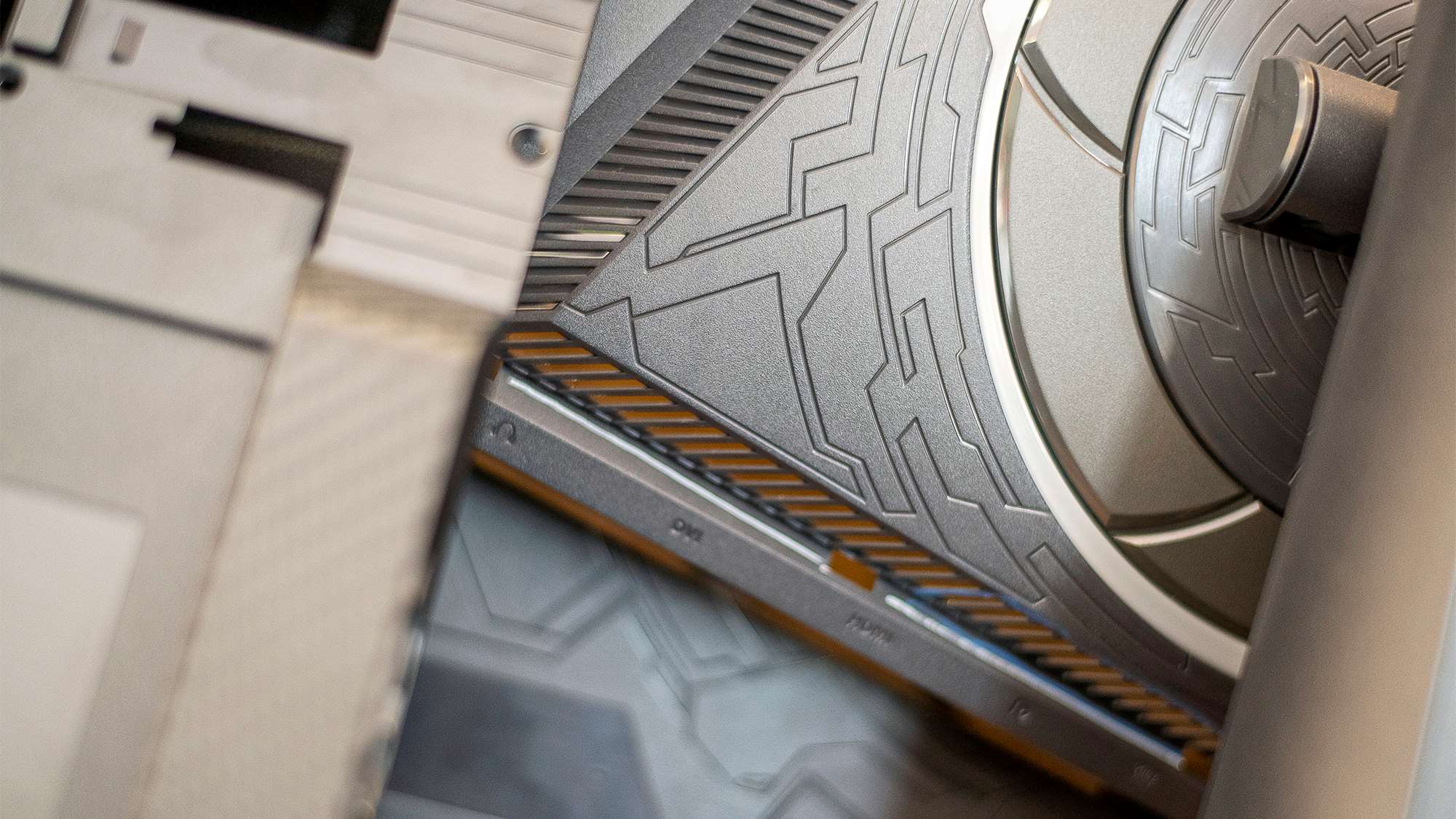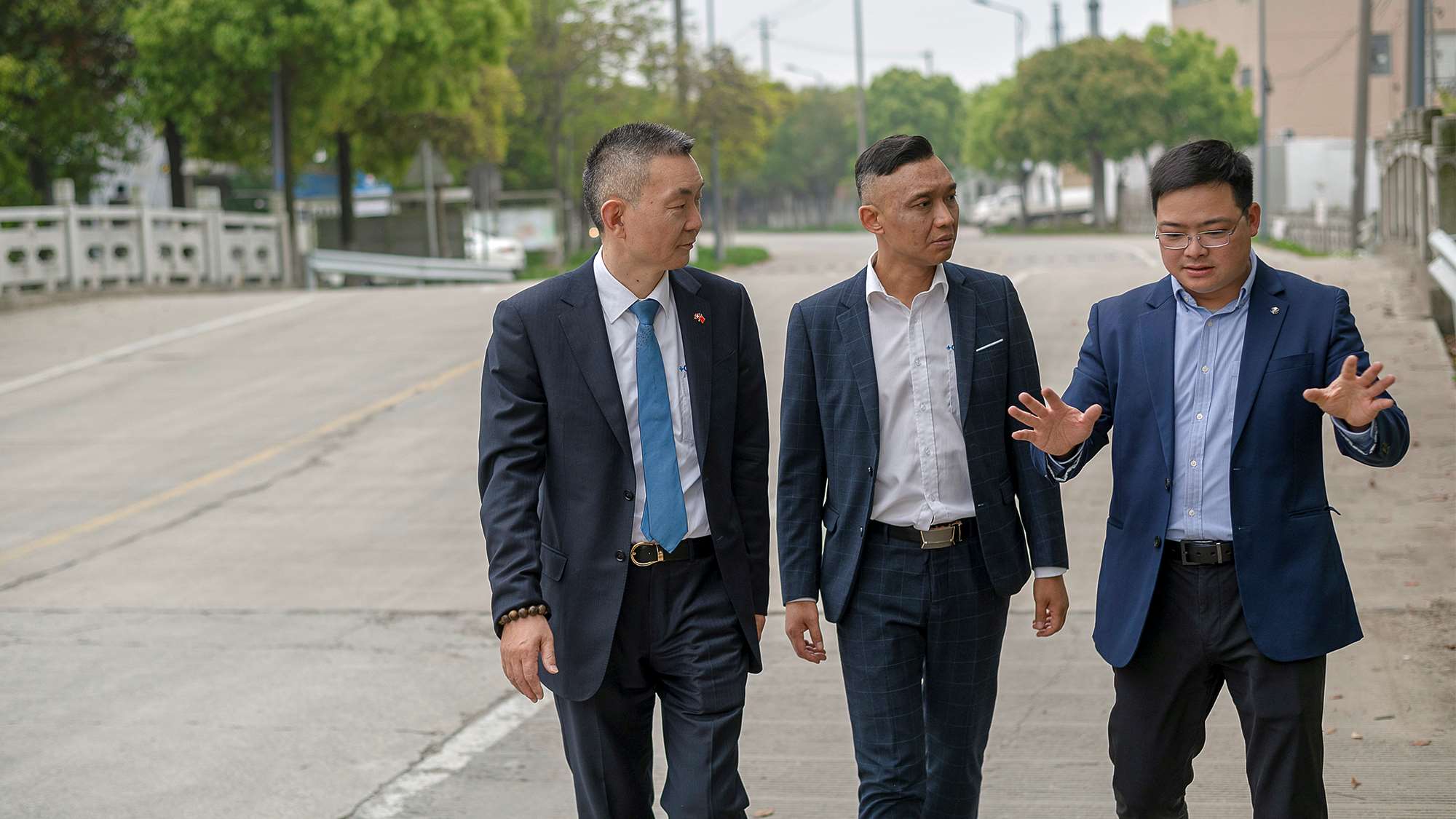 GF Machining Solutions' commitment to POLE is in line with the GF Strategy 2025: the division focuses on customers' specific problems and aims to meet their sophisticated automation and precision needs proactively, while also addressing sustainability issues. In the case of the latter, the emphasis is on durable applications that replace harmful chemicals and perform in an energy-efficient manner.
Strong in competition thanks to new technology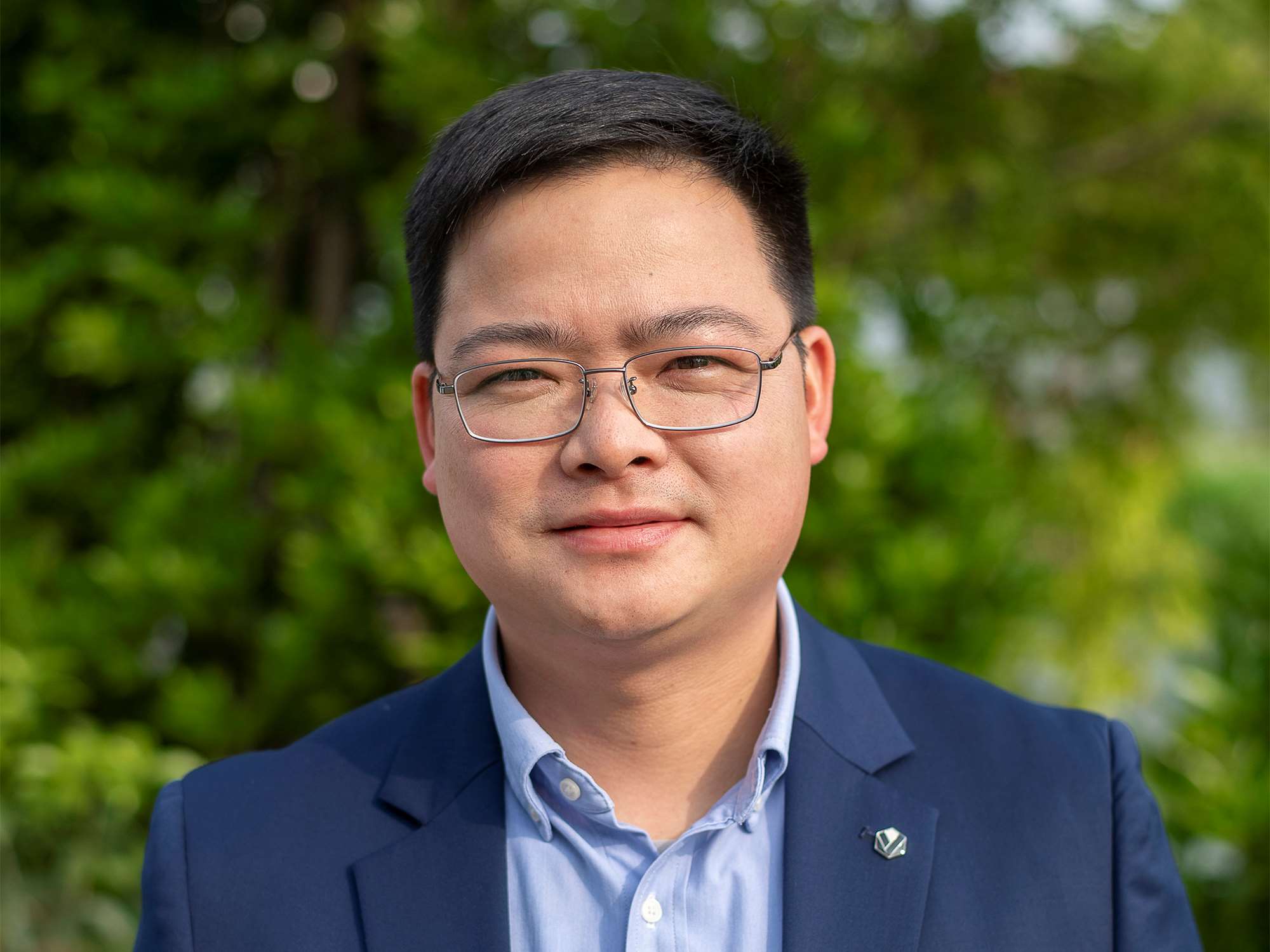 Jing An Xu, Director of POLE
Mr. Xu, what does sustainability mean to you?
Sustainability is a very important topic that has gained global attention. It is the future. Everyone is responsible for taking it seriously, be it in a business or personal context.
What do you value most about your collaboration with the GF Machining Solutions' team?
GF is not just a supplier for me, but also a reliable partner. It is a very well-known, innovative and passionate brand in the precision industry. GF's laser machines are the most in-demand products in the market and they help us grow sustainably.
In your view, what does the future of the laser texturing business look like?
Laser texturing will completely replace traditional chemical etching in the next three to five years. We are confident that we have found a strong partner in GF who will allow us to keep pace with new technologies and with our competitors.