Corporate profile
GF consists of three divisions: GF Piping Systems, GF Casting Solutions, and GF Machining Solutions. Founded in 1802, the Corporation is headquartered in Schaffhausen, Switzerland and present in 34 countries with 137 companies, 59 of them production facilities. Its 14'118 employees generated in 2020 sales of CHF 3'184 million. GF is the preferred partner of its customers for the safe transport of liquids and gases, lightweight casting components, and high-precision manufacturing technologies.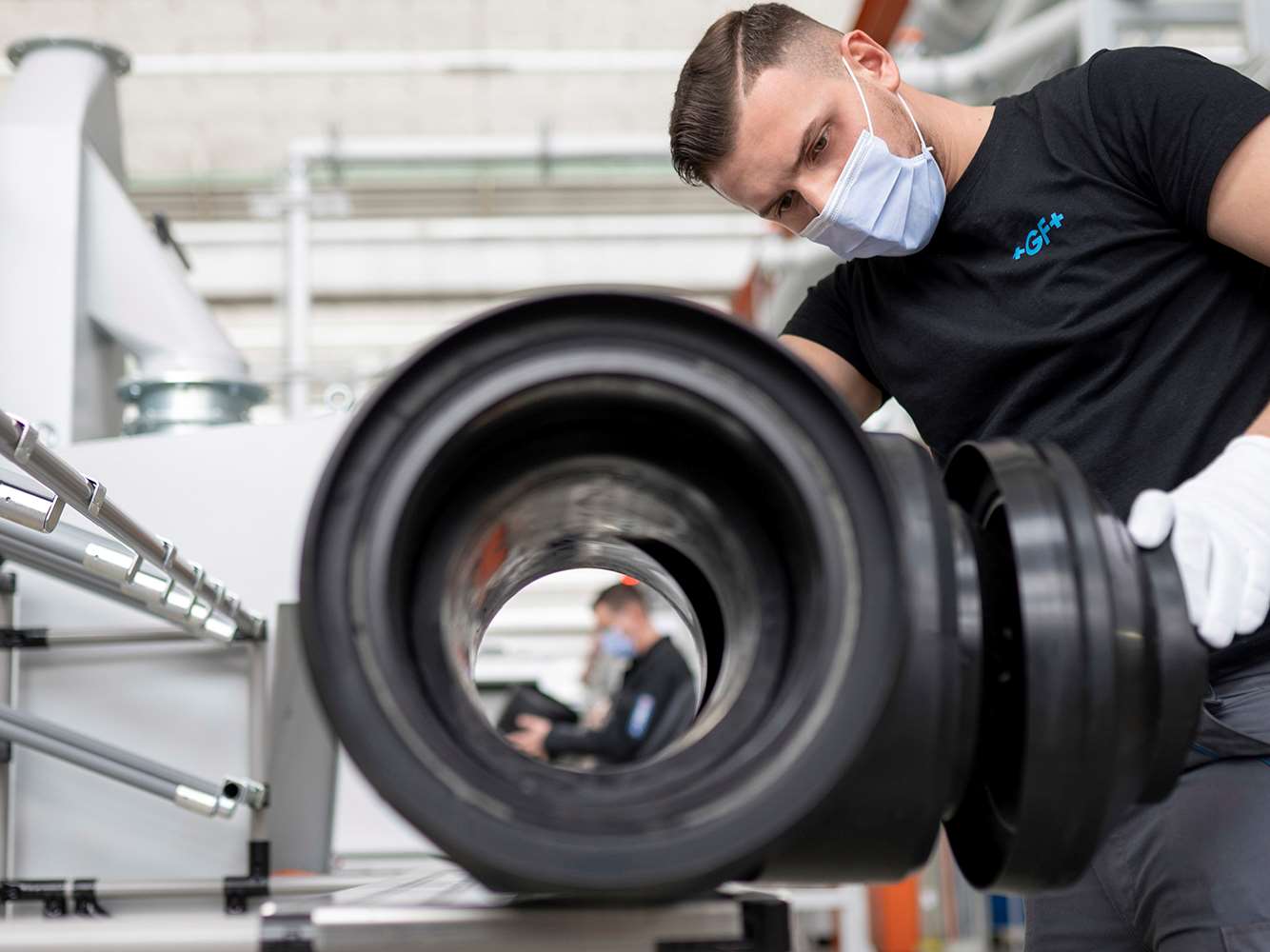 As the leading flow solutions provider for the safe and sustainable transport of fluids, GF Piping Systems creates connections for life. The division focuses on system solutions and high-quality plastic and metal components for a diverse installed base. The portfolio of fittings, valves, pipes, automation, and jointing technologies covers all water cycle applications. Simultaneously, specialized solutions, including engineering, customizing, and prefabrication, provide expertise at every project phase.
GF Piping Systems supports customers in the fields of utility, industry, and building technology.
GF Casting Solutions empowers sustainable mobility. The division is one of the leading solution providers of lightweight components in the mobility and energy industries. As a future-oriented company, GF Casting Solutions acts as a driving force for innovation in the foundry and additive manufacturing world and aims to take the lead in developing and manufacturing innovative and energy-efficient lightweight solutions.
The division supplies the global automotive industry, aerospace and energy markets, and provides components for off-highway vehicles as well as for industrial applications.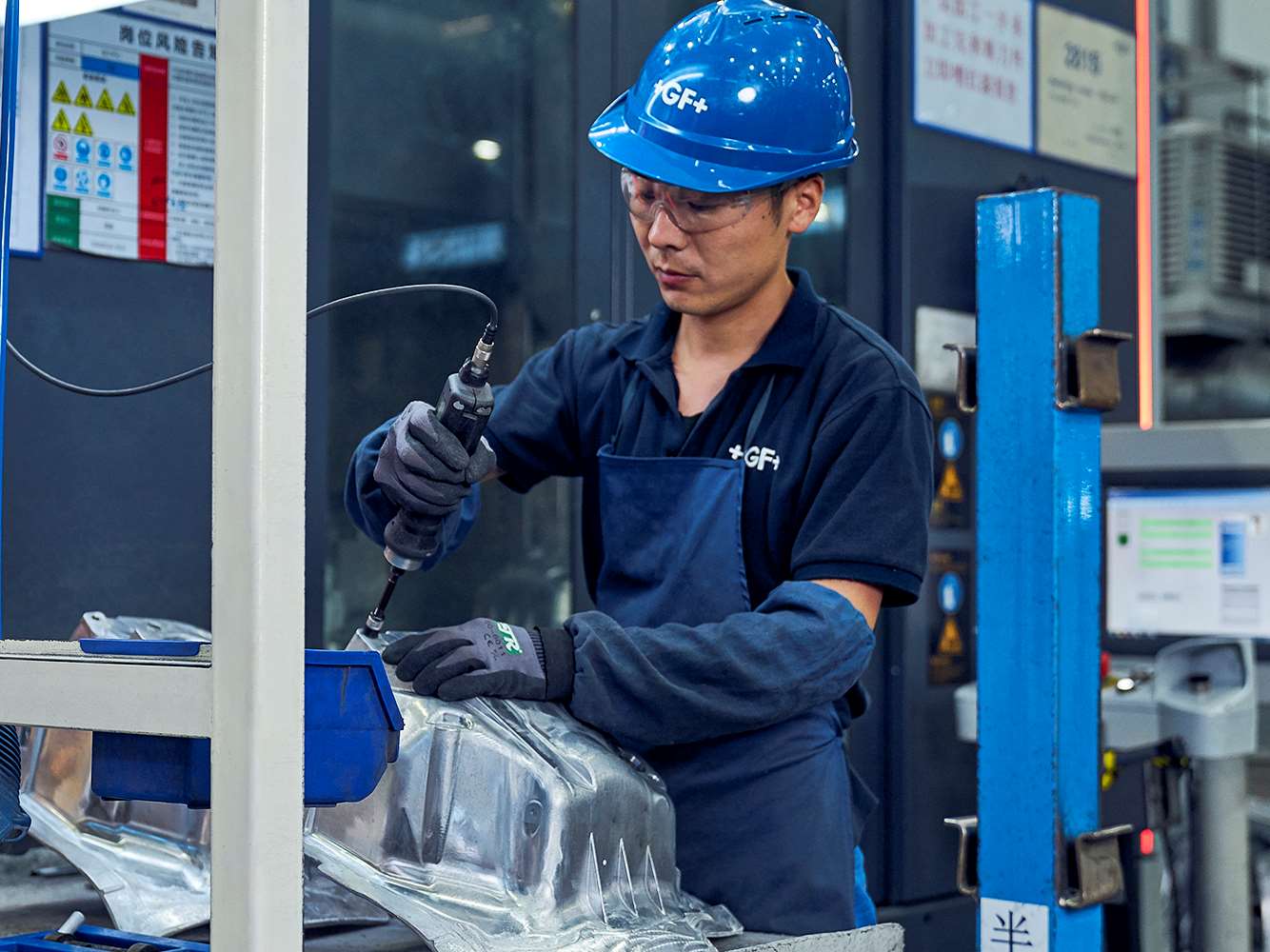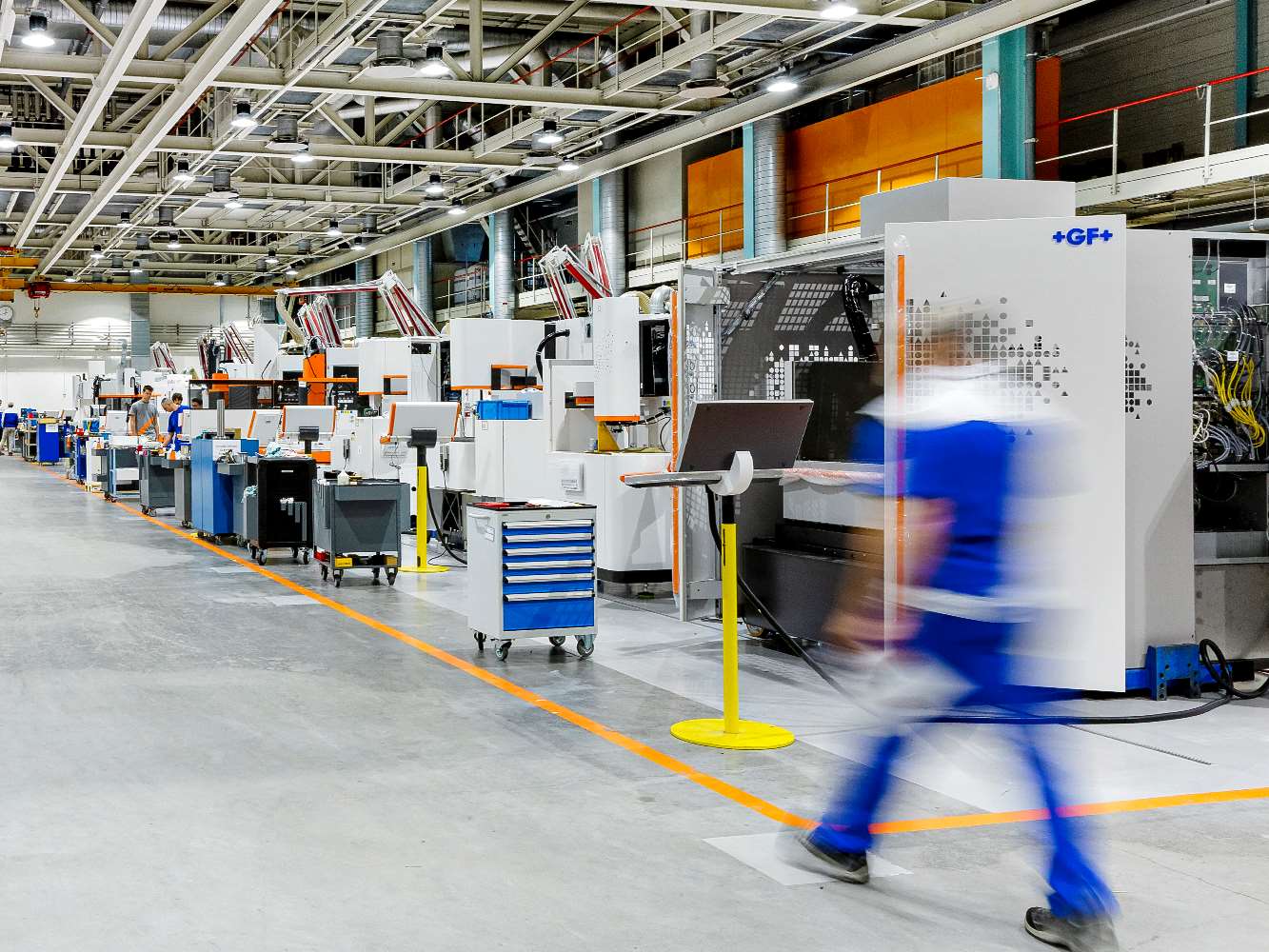 GF Machining Solutions is one of the world's leading providers of complete solutions for the tool and mold making industry and manufacturers of precision components. The portfolio includes milling and EDM1 machines. The division also offers spindles, laser texturing, laser micromachining, additive manufacturing, automation and tooling, as well as digitalized solutions.
The key customer segments are the Information and Communication Technology (ICT), electronic, medical, automotive, and aerospace industries.
GF Corporation sales by division
In CHF
GF Piping Systems sales by segment
In CHF
GF Casting Solutions sales by segment
In CHF
GF Machining Solutions sales by segment
In CHF
Use the interactive map to find a GF location near you.
Download the PDF version of the GF world map
1
Electrical discharge machining