Value Chain
The role and responsibility of GF in society extends beyond the direct operations of the company and includes a broad range of stakeholders. GF addresses the wide spectrum of sustainability topics in all steps of its value chain. The Corporation and the three divisions contribute to various Sustainable Development Goals (SDG).
Sustainability in GF's own operations
Good corporate governance lays the foundation for the way GF's business is conducted day to day. As a company with a 200-year history, GF is built on customer-centricity and on respect for the people who make the operations function. GF strives to achieve the highest levels of quality and create added value for customers while staying abreast of technological developments, innovating, and evolving in step with the times.
GF is an organization representing a wide range of businesses and cultures. As one Corporation, it prides itself on its reputation and seeks to foster a respectful, engaging, and motivating working environment for the diverse family of employees.
As an industrial company, it is GF's key responsibility to implement and improve the safety standards at its facilities and to do its utmost to drive accident-free operations. Therefore, GF places a particularly strong focus on anchoring safety at every site worldwide.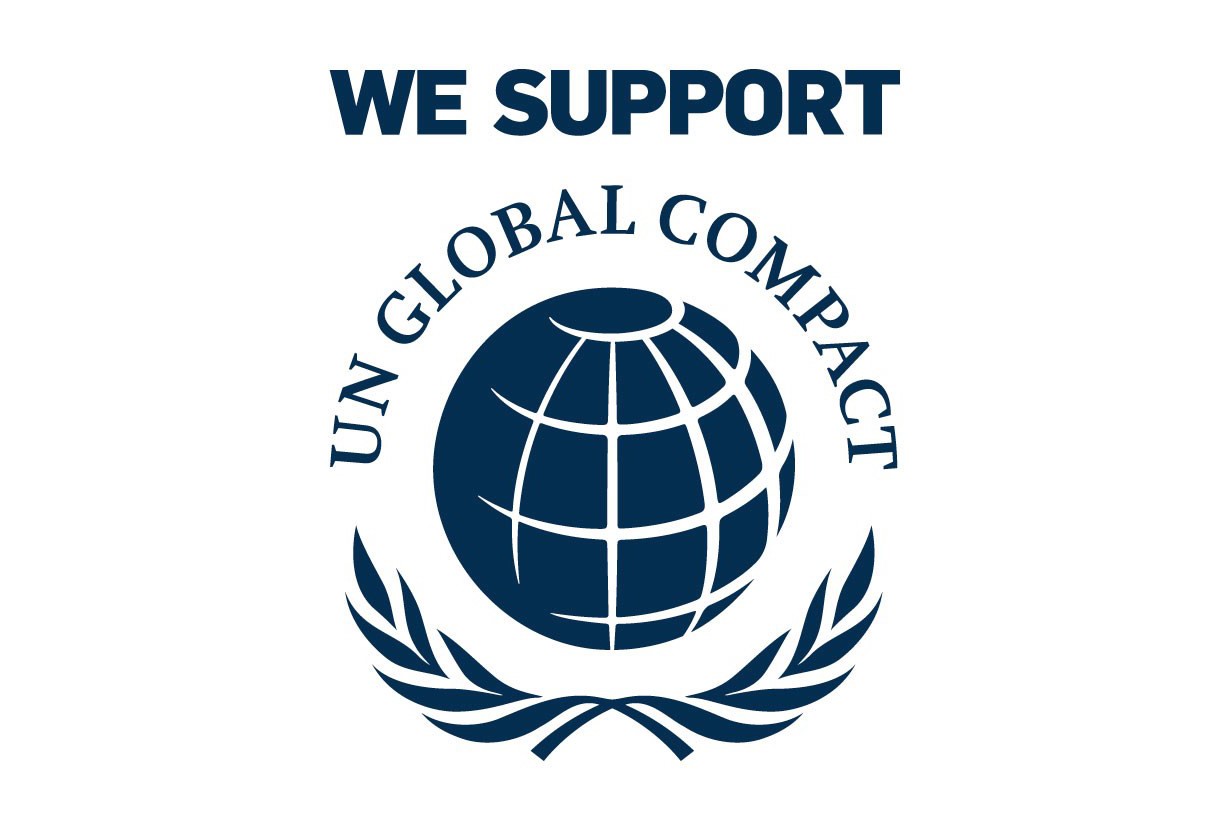 To underscore its commitment to responsible business conduct, GF has been a signatory of the UN Global Compact (UNGC), the world's largest sustainability network for companies and organizations, since 2015. Since 2016, GF has issued an annual "Communication on Progress" report. In addition, the guidelines for multinational companies of the Organization for Economic Cooperation and Development (OECD) as well as the agreements of the International Labor Organisation (ILO) form the basis for GF's common understanding of corporate responsibility.
Materials and equipment sourcing
The decisions GF makes in designing solutions for its customers have an immediate link to the upstream activities in its supply chain, both on a social and environmental level. GF recognizes this and works toward increasing transparency within its complex purchasing network, as well as working together with its business partners to ensure adherence to GF standards and expectations.
Value chain of GF at a glance
Distribution of products and services, product use, and end-of-life management
The solutions GF develops for its customers contain sustainability considerations at its core. GF continuously engages with customers to understand their needs and requirements, to meet and exceed their own expectations of suppliers with regard to social and environmental performance, as well as to optimize GF's logistics processes in order to be more efficient for its customers and more environmentally friendly.