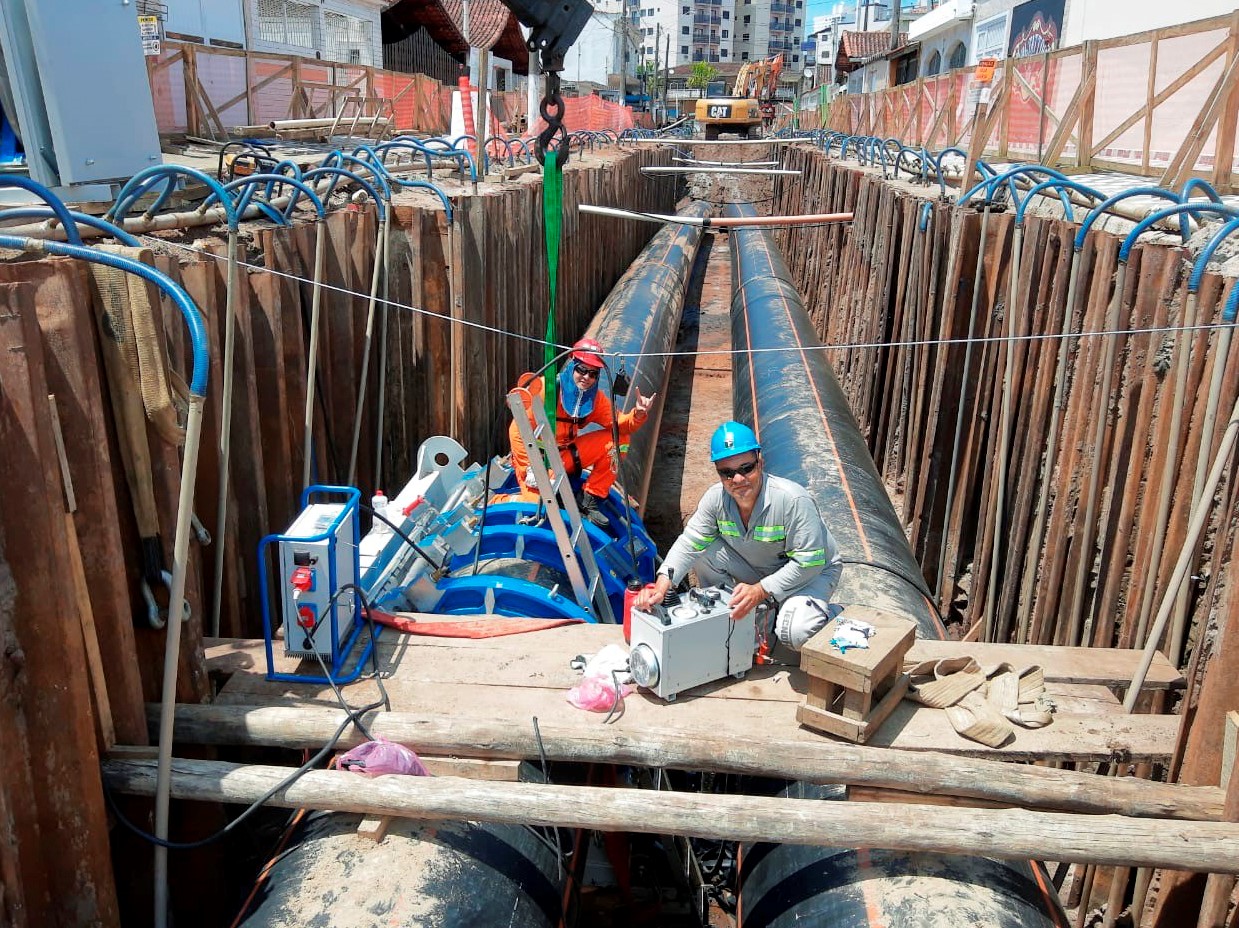 Substantial water loss reduction
A third of the global population live under conditions of severe water scarcity at least one month per year. At the same time, more than 33% of the world's drinking water is lost due to leakages in the municipal networks. This represents a USD 14 billion annual revenue loss, thus causing one of the biggest headaches for utility companies.

As one of the recent partnerships of GF, in 2019, GF Piping Systems entered into a cooperation with a Brazilian water management company, Sabesp. Its current water losses come to 35% of its water distribution due to pipe leakages. GF Piping Systems supports Sabesp's water loss improvement program to bring this ratio down to 30%. The program foresees the replacement of 761 km of piping networks, with expected water savings of 7'400 liters per second in the São Paulo region. Annually, this amounts to 75 billion liters, which is equivalent to 8% of Switzerland's annual drinking water consumption.
Energy-efficient cooling of data centers

Global data centers used about 3% of the total electricity consumption in 2018 – nearly 40% more than the entire United Kingdom. This problem is getting worse, with consumption projected to double every four years. About 40% of the total energy of the data centers is consumed for cooling of the IT equipment. As such, energy-efficient cooling of an increasing number of data centers will become even more critical. COOL-FIT, developed by GF Piping Systems, is a comprehensive solution of pre-insulated plastic pipes, valves, fittings and tools. It serves to transport chilled water for cooling of e.g. commercial buildings, data centers or food storage. Key advantages include the reduction of energy consumption of buildings by up to 30%. The system is also 100% corrosion-free and its installation is 50% faster than for conventional systems.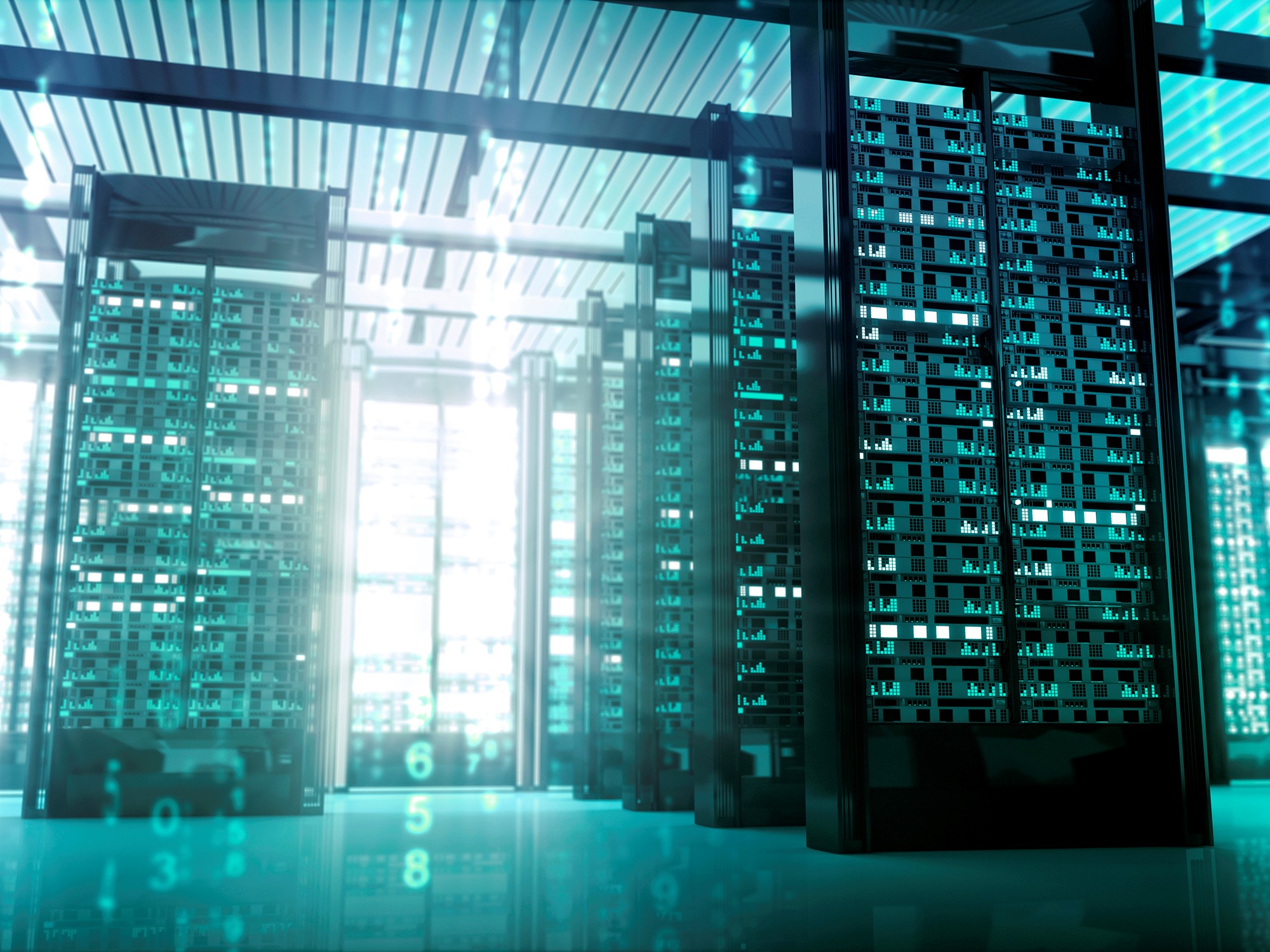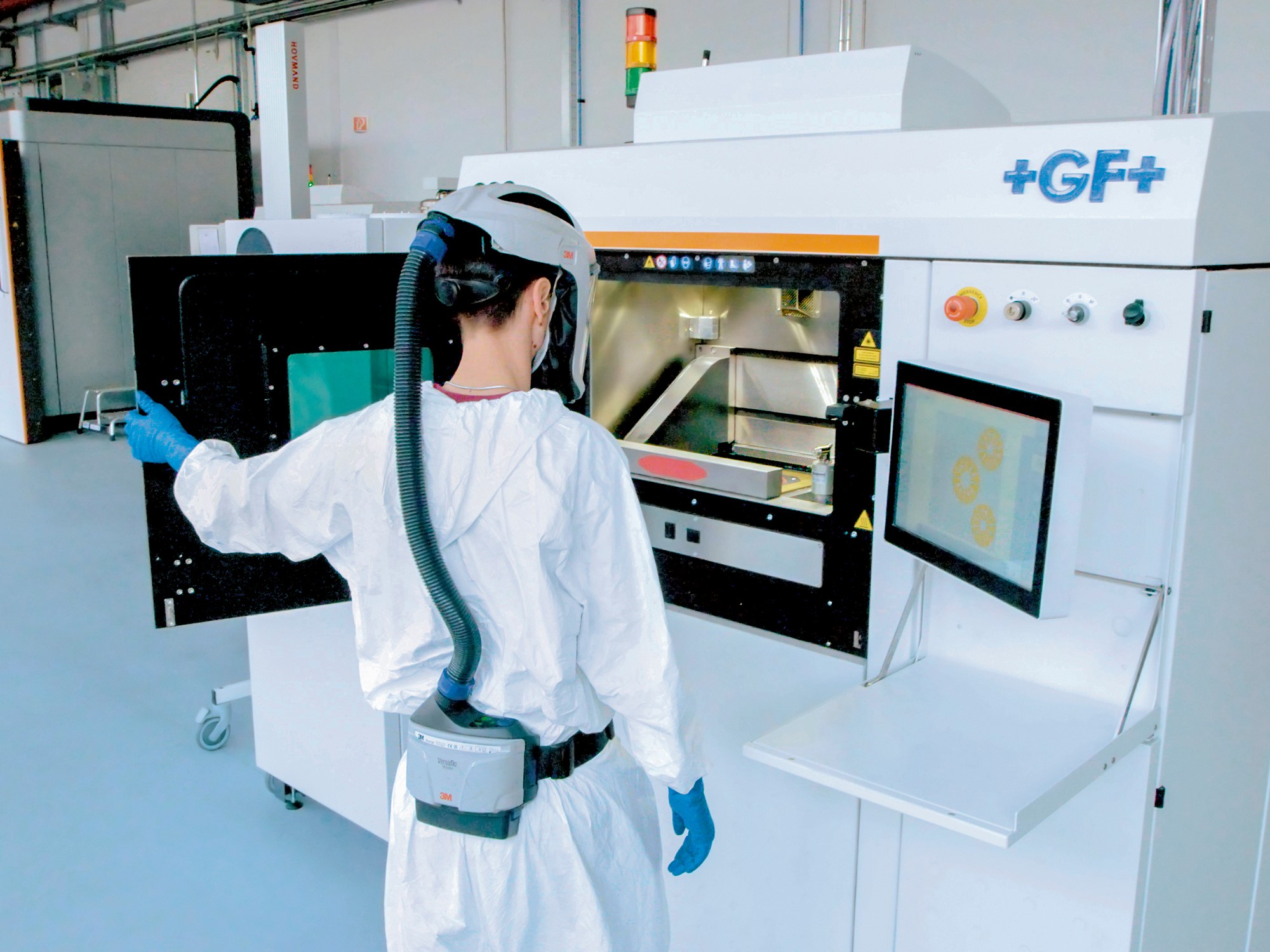 Shared competencies under one roof
GF pools its expertise in additive manufacturing in order to leverage its unique position on the market. A competence center established for this purpose has been operating since January 2019 under the name "AMotion Center" in Stabio (Switzerland) and is managed by GF Casting Solutions and GF Machining Solutions.
With additive manufacturing, highly complex components can be produced using metallic 3D printing within just a few hours. This fast production method is possible because firstly, thanks to additive manufacturing, no tools, molds or cores have to be developed and produced in advance. Secondly, several components can be manufactured simultaneously within a single printing process – unlike conventional processes. This saves valuable resources, which customers appreciate. Another benefit: with additive manufacturing, components can now consist of extremely thin-walled designs, which reduces the use of raw materials and enables lightweight construction.
The collaboration between GF Casting Solutions and GF Machining Solutions creates unique synergy effects. Employees benefit by expanding their expertise, and customers enjoy customized solutions from a single provider.
In 2019, the AMotion Center was one of the first competence centers worldwide to obtain Nadcap certification for the additive manufacturing process in accordance with the latest requirements and standards in the aviation and aerospace industry.
Demand for lighter components is GF Casting Solutions' daily business

GF Casting Solutions designs and produces structural lightweight solutions in aluminum high-pressure die-casting for electric vehicles of leading automobile manufacturers. The structural components like the longitudinal member, rear shock towers or front consoles optimize the vehicle's weight considering the heavy battery and increasing amount of electronics.
The EU set new regulations for CO2 emitted from passenger cars. The long-term goal is to reach 58 g CO2/km by 2030. To achieve these ambitious targets, manufacturers focus on the electrification of vehicles, whether fully electric or hybrid versions, or producing cars with smaller internal combustion engines. Either way, the overall weight of passenger cars needs to be reduced; especially those with batteries, as these add several hundreds of kilograms to the weight of the car.
GF Casting Solutions also provides other lightweight components produced from aluminium or magnesium to reduce weight by more than 50%. For example, when considering the benefit of lower weight over the lifetime of an Audi A6 – around 150'000 km over eight years – and taking a conservative annual sales figure of 250'000 cars per year, this translates into a reduction of 375'000 tons of CO2. This reduction is equal to 40% of the annual CO2 emissions of a city like Zurich.
Lightweight castings manufactured by GF Casting Solutions exist for a variety of car components, such as shock towers, door frames and front covers with weight reductions ranging from 17% to 45%. Other applications include battery and gearbox housings. These technologies are extended to commercial vehicles, earthmoving equipment or the aerospace industry.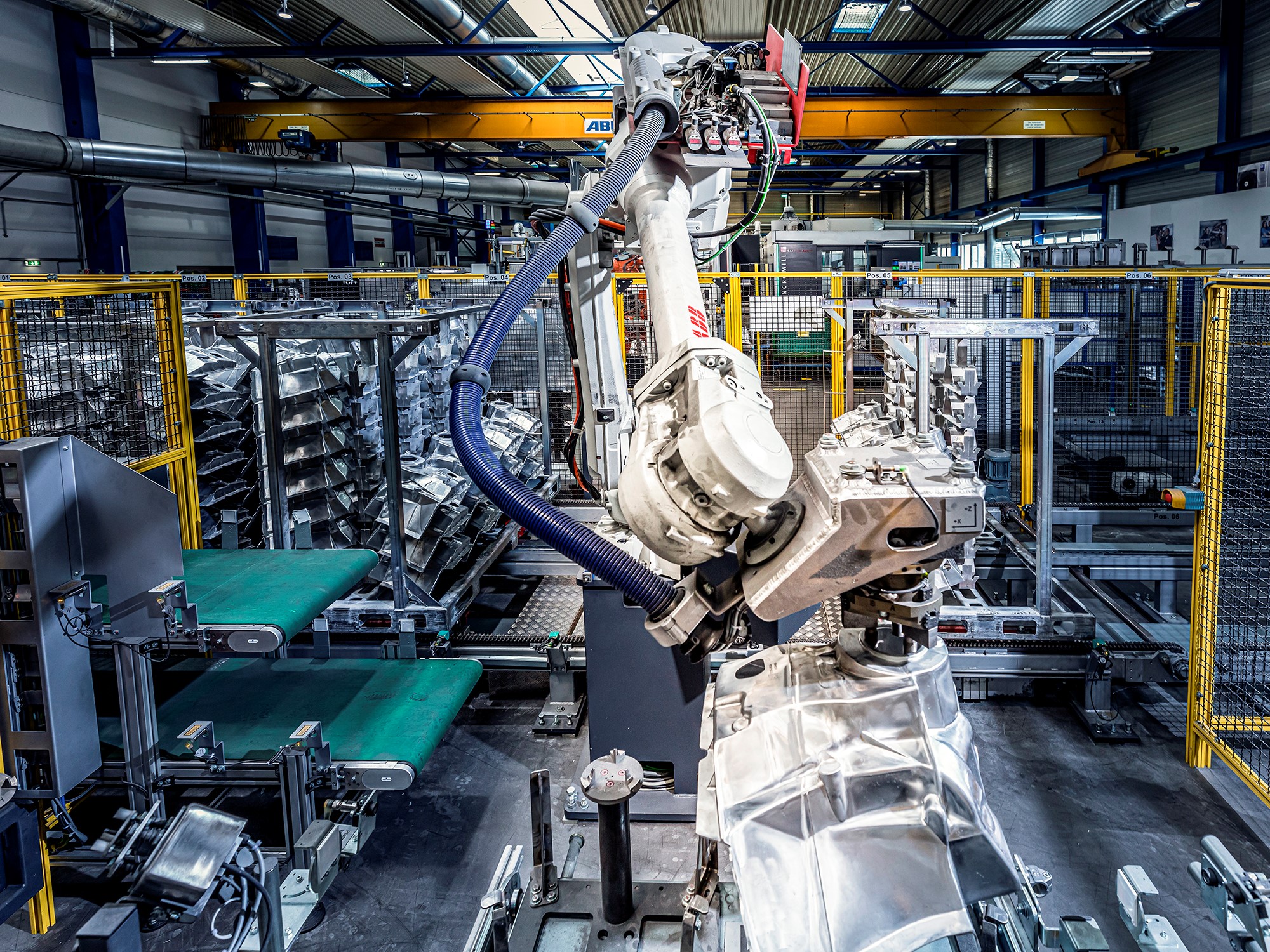 Artificial intelligence in action at GF Casting Solutions
GF Casting Solutions has been driving forward its digital transformation for a number of years. A pilot project launched in 2019 in collaboration with artificial intelligence (AI) pioneer Microsoft in Switzerland represents another key milestone on this journey. The Research & Development department in Schaffhausen (Switzerland) has set up a project with GF's die-casting plant in Altenmarkt (Austria) and Microsoft Switzerland. The aim of the project is to speed up the production process during a component's ramp-up phase, to improve quality, to enhance customer satisfaction and to protect the environment.
The first stage was to establish a solid, data-driven understanding of GF Casting Solutions' complex casting processes, which involve many steps. On this basis, the Microsoft Learning Cloud Service was used to identify the most influential parameters – those that determine whether a produced part will make it all the way to the customer or whether it will need to be scrapped in the course of production. The earlier this step is taken, the more we can lessen the impact on the environment through the reduction in energy consumption. Production costs are lower and scrap rates can be cut.
Ilias Papadimitriou, Technical Expert at GF Casting Solutions, is confident: "By using modern technologies like AI, we will be able to optimize our processes and products on a continual basis, not only for the benefit of our customers, but also for the preservation of the environment. Therefore, we will continue to use our partnership with Microsoft Switzerland to innovate and reduce our environmental footprint through the power of AI."
Since 2019, GF Machining Solutions in Schorndorf, has been running an exemplary pilot project recycling reusable materials with its partner Berkenhoff (both in Germany). The reusable materials consist of used copper and brass wires – so-called EDM wires from Electrical Discharge Machining. Berkenhoff supplies these wires to GF and takes the used goods back again at the end of their life cycle, thereby ensuring a closed loop system.
Customers like the German company Hainbuch take part in the loop: they return the used EDM wires purchased from GF to them. GF provides Hainbuch with special containers to collect the wires and arranges their return to the supplier Berkenhoff. The scrap wire is then reprocessed by cleaning, melting it and adding it back into the casting process.
This form of upcycling is new, sustainable and extremely convenient for the customer: every year, roughly the same amount of scrap wire is taken back from the customer as was originally sold to it.
For GF, this is a relatively convenient form of raw material procurement. Both GF and Hainbuch benefit from this sustainable system. The scrap wire retains its value, while Hainbuch doesn't have to worry about disposal.
GF Machining Solutions in Schorndorf aims to expand the project in the mid-term in order to raise the total quantity of reusable materials: "This project shows that small things could have a big impact. We are therefore sure that more customers will soon be joining us in our clear and sustainable approach," says Karin Knödler, Head of Sales CS & Tooling at GF Machining Solutions.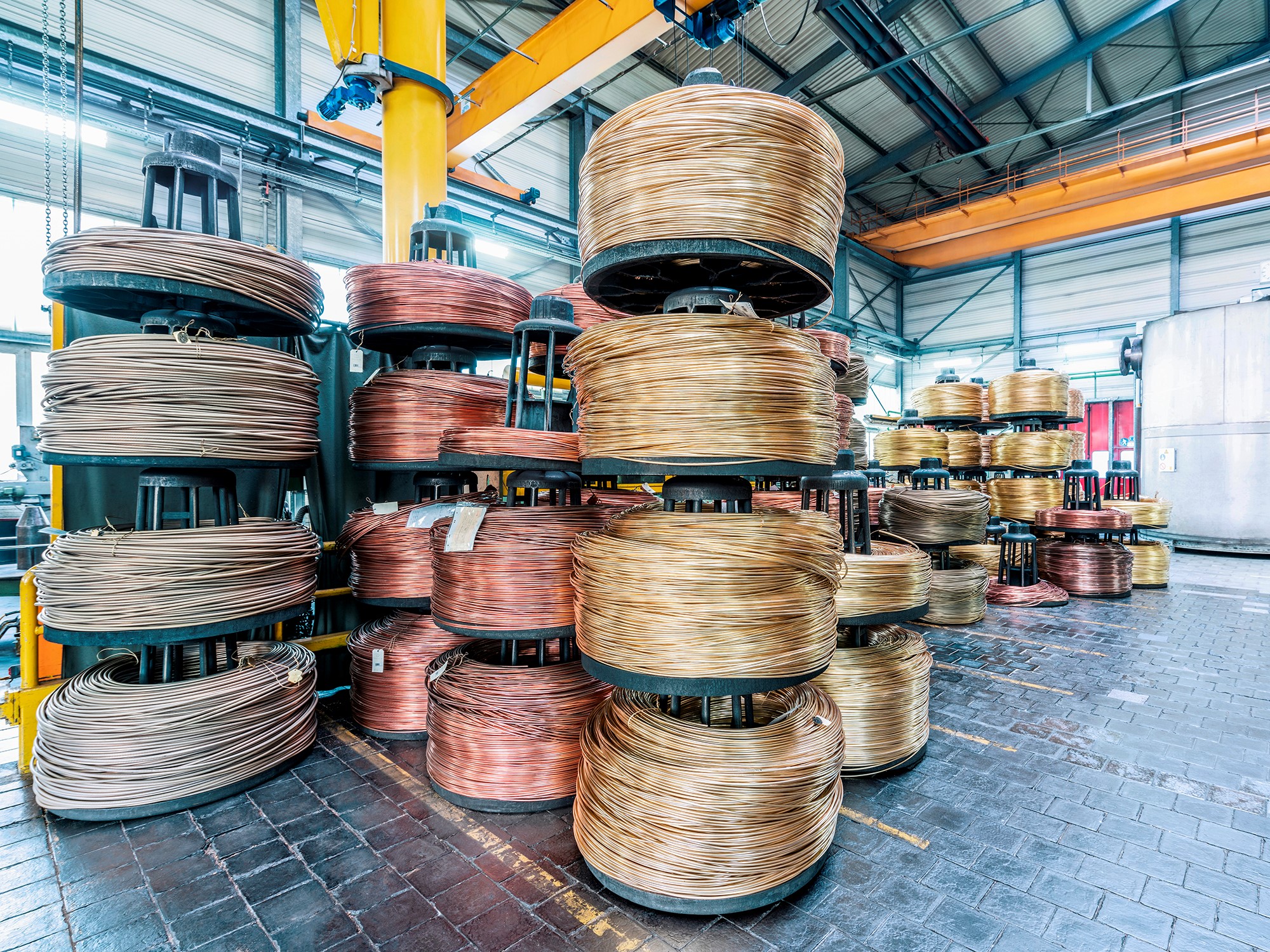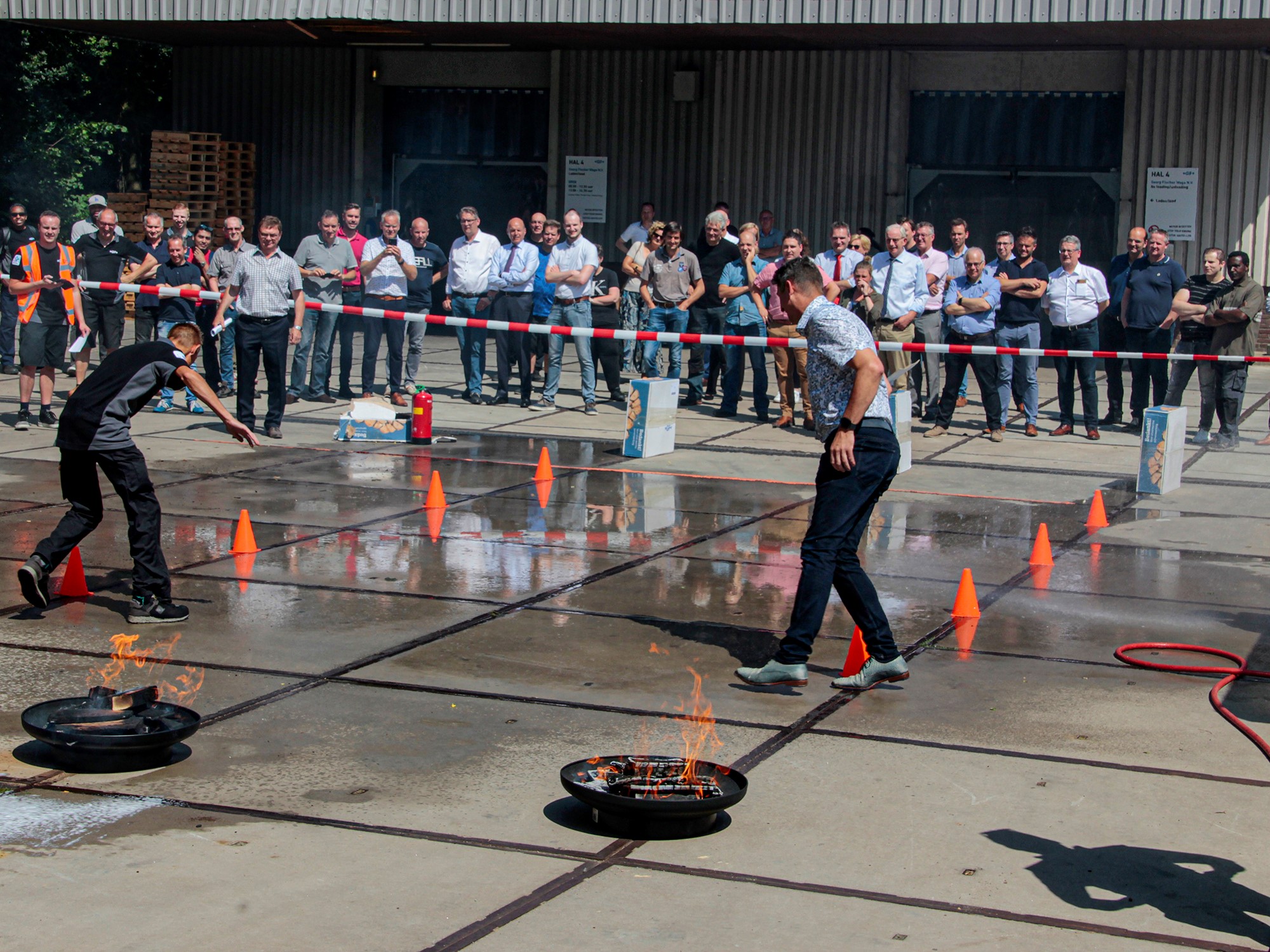 Safety at work – all over the world
GF made further progress in improving safety at work in 2019: the accident rate was improved by around 30% compared to the previous 2013–2015 reference period. A host of activities in all divisions all over the world contributed to this success.
The offering ranged from mandatory safety audits and training sessions in manufacturing facilities, to risk assessments at production sites and workstations, through optimizations of operating procedures, all the way to special events dealing with safety. Furthermore, each site was also able to perform additional activities or carry out further actions as it saw fit.
GF in Seewis (Switzerland), for example, replaced its existing lifting tackle for hoisting heavy loads with new equipment and provided training in how to use this safely. At Shawnee (USA) and many other GF sites, forklifts were fitted with additional blue front and rear lights to increase visibility and ensure the necessary safe distances are observed. One of the largest campaigns, for example at Busalla in Italy, involved replacing conventional cutting devices with safety knives or automatic devices to prevent cuts to the hands. GF in Dallas even held a major conference where regional specialists delivered talks on health and safety at work and gave practical tips to participants.
Stefan Erzinger, Head of Global Quality & Sustainability at GF Piping Systems, comments: "The key success factor for this campaign is the safety awareness of every single person."