Many times, I have been asked why I have worked at GF for more than 20 years. The diversity of customers and market segments, the challenging tasks, but also the employees and their spirit are usually the answers I give. But one of the most important reasons is that GF takes its responsibility seriously. GF creates sustainable businesses which have a positive impact on the daily lives of people all over the world.
Environmental, Social and Governance (ESG) topics have increasingly been the focus of investors and customers. For more than 15 years, GF has been providing a deep insight into its sustainability efforts. Every second GF product or solution supplied to our customers enables a social or environmental benefit – a clear increase compared to 2018. We have made some important progress, e.g. by accelerating our innovation pipeline, creating more sustainable products as well as with the reduction of our accident rate.
Sustainability is part of the culture of GF, and we contribute to a range of the Sustainable Development Goals of the United Nations. With GF Piping Systems, we can ensure that less water is wasted from the source to the taps of households. With GF Casting Solutions, we develop new lightweight designs and materials to bring mobility to a more eco-friendly level. As a specialist in sustainable mobility, more than 30 percent of our orders relate to electric or hybrid cars. With our machine tool business and its smart technologies, we offer our customers more efficient use of resources by reducing consumption of materials and energy.
This year, we are facing the unprecedented coronavirus pandemic impacting also GF. Nevertheless, we will not make any compromises on our sustainability goals 2020. As a logical consequence of having sustainability in its DNA, GF has put in place a Sustainability Committee as part of the Committees of the Board of Directors, and we have already started work on the development of the new sustainability targets for 2025. You will read more about it in the months to come.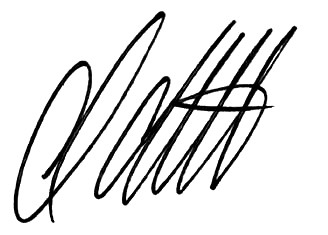 Andreas Müller
CEO of GF