Employees and society
Motivated employees are crucial to the success of a company. GF relies on the commitment of its employees. To promote their engagement, GF offers various prospects and opportunities for their development.
At the end of 2019, GF employed a total of 14'678 people1 (14'072 Full Time Equivalents). As an employer, GF assumes direct responsibility for their on-the-job safety, health, and well-being.
As the realities of a modern workplace are continuously evolving, it is one of the key goals of GF to be agile and remain an attractive employer to its current and potential employees. To promote a collaborative environment and the health and safety of GF's employees, a broad set of continuous learning and development courses and programs, fair and competitive compensation, as well as progressive modernization of production and office facilities are offered.
Diversity and flexibility
GF is a global organization represented by a diverse network of employees from all corners of the world. The diversity of cultures, religions, nationalities, genders, sexual orientations, and ages is a valuable source of talent, creativity, and innovation, which lead to better performance and decision-making.
As a way to foster cultural exchange, GF employees have the opportunity to acquire professional and life experience in different countries over the course of their careers. GF encourages the exchange of exceptionally talented employees across national and cultural borders. Expats and inpats are able to gain the skills necessary to assume global responsibilities within the company and acquire an understanding of other cultures, customs, and traditions.
Long-term international assignments per year and region
One of the three core strategic goals of GF is to drive the company toward innovation excellence. A key ingredient required to achieve this goal is the establishment and fostering of a flexible and creative working environment. Through an initiative specific to locations in Switzerland2 "future@work", the company continuously analyzes and implements steps toward the fostering of attractive and flexible work models, enabling employees to bring their work and private life better into balance.
In the year under review, 20.2% of employees were women (2'851 FTEs). The proportion of women in management was 16.4% (100 FTEs) compared to 14.8% (88 FTEs) in 2018.
In the last few years, GF has initiated a variety of measures to increase the percentage of women among the workforce and in management. Special events like the female talent dinner at the end of the year with Eveline Saupper and Jasmin Staiblin, GF's two female members of the Board of Directors, took place for the third time in 2019. In different locations around the world, female network lunches were kicked-off and often include discussions with senior managers. GF also presents the company at career fairs focusing on female talents and graduates (e.g. Women's Contact Day in Zurich, Switzerland).
When filling vacant management positions, where internal candidates are usually preferred, attention is given to including at least one woman on the shortlist. Women are also increasingly taking up line management functions. For several years now, GF in Switzerland has voluntarily granted all expectant mothers a job guarantee of twelve months from the date of birth in a comparable position, which exceeds the requirements of the collective employment agreement. This program also offers parents of newborns three weeks of maternity or paternity leave in addition to the existing provisions under the collective employment agreement (16 weeks for mothers and five days for fathers). Not only does this help to promote overall gender balance improvement, it also facilitates the easier return of women to work after maternity leave. In other countries, GF is also endeavoring to find economically viable and sensible solutions along these lines, considering legal frameworks.
Additional measures across the locations focus on the recruitment process and finding female candidates for positions key to the core business, on conducting complementary communication within the company, and on strengthening the existing training courses with aspects of modern leadership topics (e.g. raising awareness and sensitizing the participants on the added value of diversity).
The topic of diversity extends beyond gender. Discrimination based on any personal attributes3 is not tolerated, and GF strives to have an accepting and welcoming culture for all. GF welcomes applications from people with a disability and supports their integration into the company. At the end of 2019, there were 129 employees with disabilities working at GF (0.9% of the total workforce).
GF also focuses on employees who are approaching retirement. GF believes that they represent a wealth of know-how and experience. Therefore, an array of possibilities is offered to these employees around the world in order to ensure both the smooth transfer of their expertise to the new generation of GF specialists as well as facilitation of their personal transition to the next phase of their life. In Schaffhausen, Switzerland, GF conducts awareness training sessions on what it means to enter into retirement in terms of management of personal finances as well as on remaining active physically and mentally.
Collaboration within and across divisions and functions is only feasible if a collaborative culture is continuously nurtured. This starts by living the five values of GF and is reinforced by training of all employees based on the framework of the "7 habits of highly effective people"4 . Further, collaboration requires appropriate structures in terms of processes, infrastructure, and physical space.
In 2017, a project was launched to standardize Human Resources (HR) processes across the divisions and countries with the purpose of enhancing communication between line management, employees, and the HR department, as well as strengthening the common understanding of the Corporation's values and leadership. This initiative aims to help HR to support the day-to-day operations of GF and provide a boost to the implementation of GF's strategic targets. So far, two parts of the project have been rolled-out: Management by Objectives and Performance Development. Currently, the cross-divisional teams are working on digitalizing and standardizing the recruitment and talent management processes.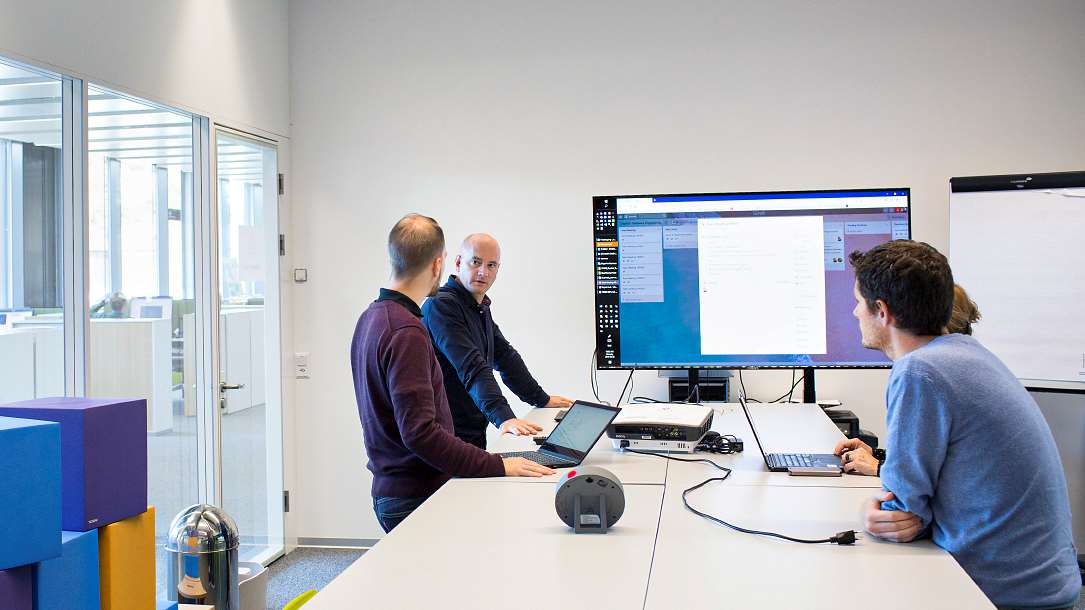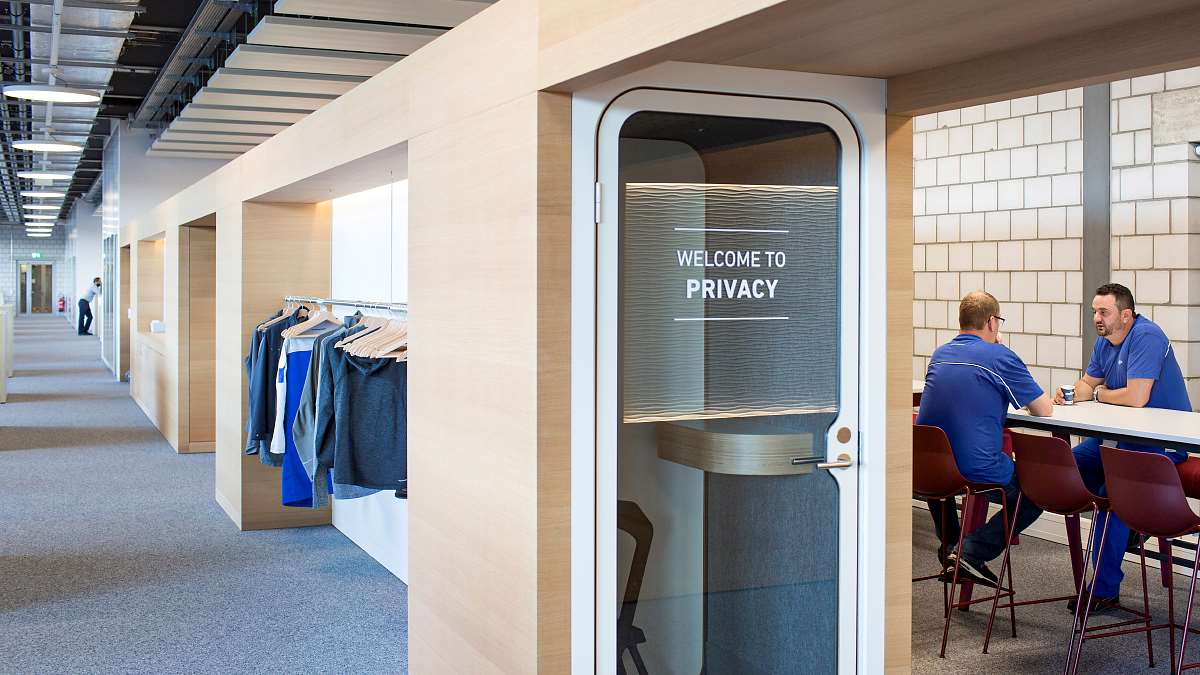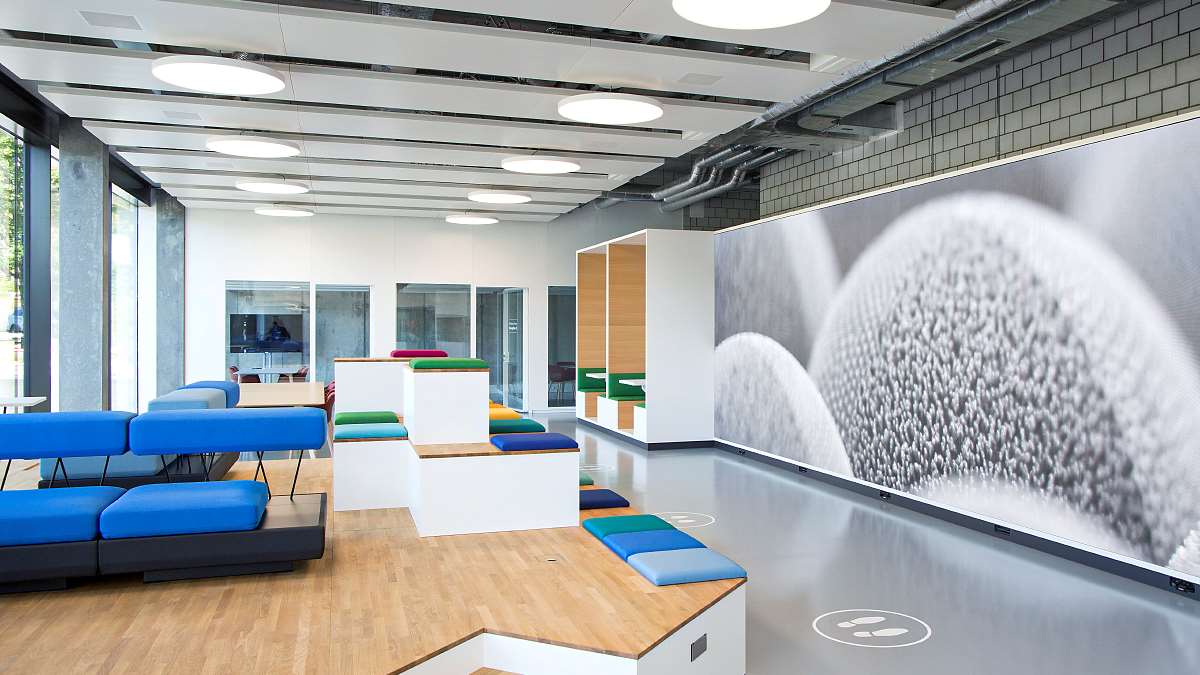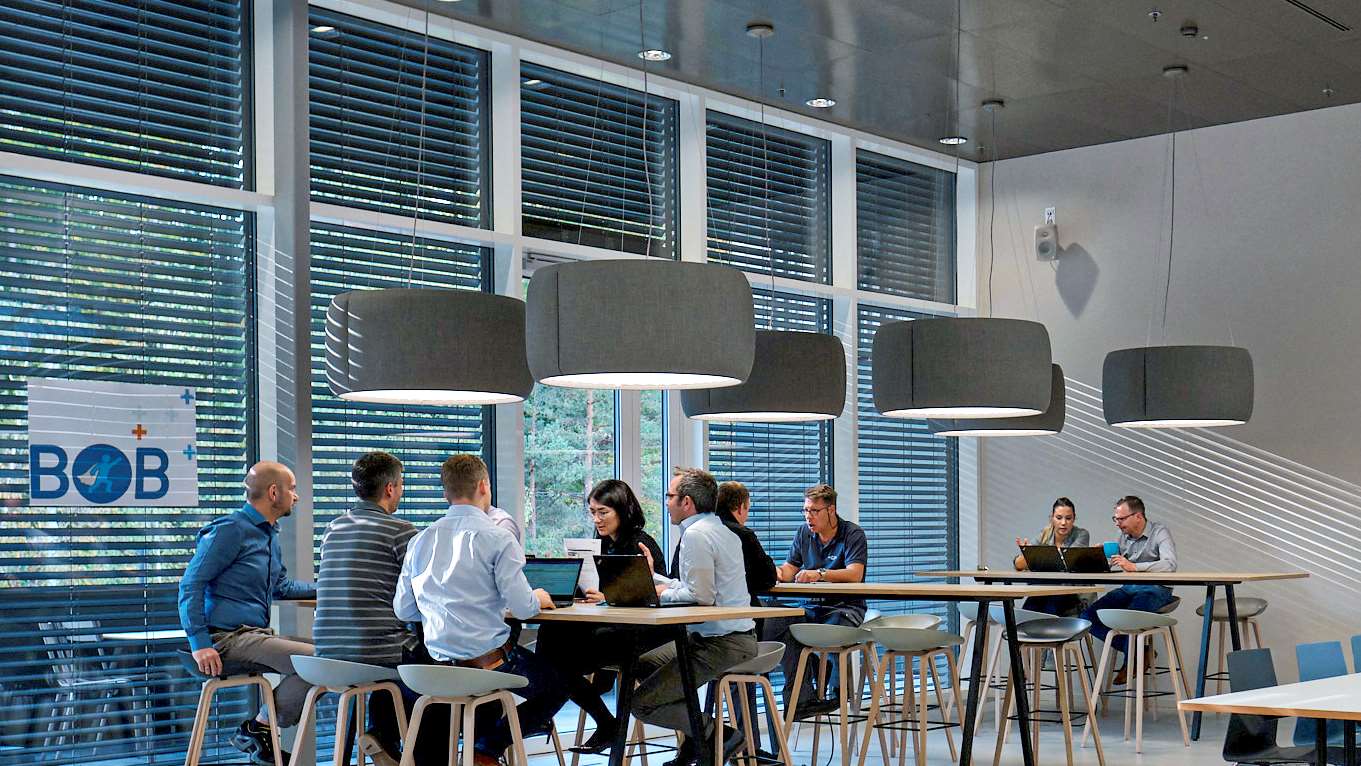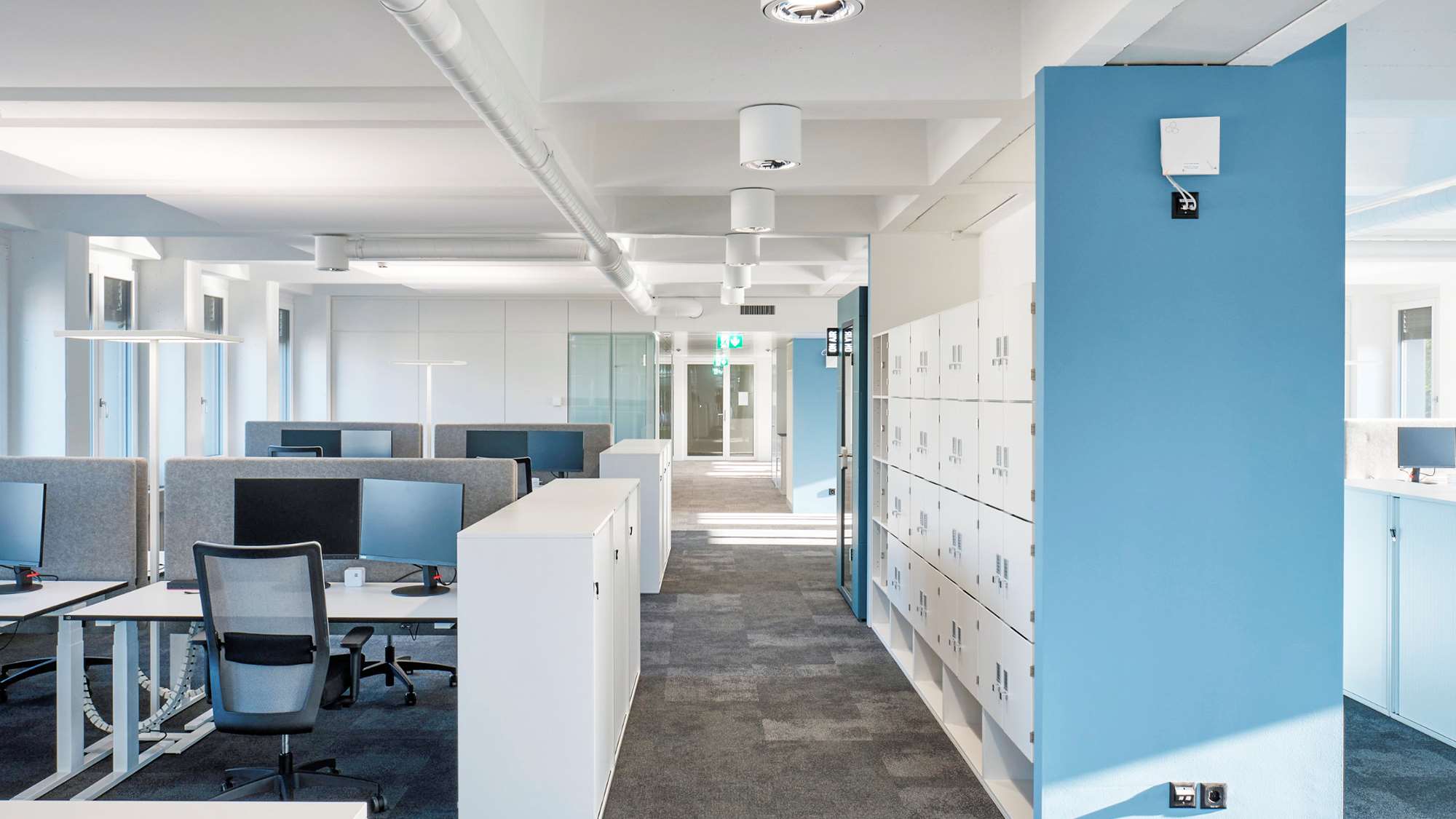 Training and professional development

Knowledge and hence the development of employees are essential for a company's sustainable success. Therefore, GF supports its employees and strives to strengthen their know-how during their entire career through targeted and customized training and professional development activities.
On the Corporate level, the training and professional development portfolio is designed and implemented by the GF Academy, which coordinates respective Corporate-wide measures and programs that target social and technical management skills for the management and employees of all divisions and regions. For 15 years now, all new employees have been introduced to Stephen Covey's "7 habits of highly effective people" in a training course. The 4DX method (4 Disciplines of Execution) teaches employees important skills that help them successfully implement the Corporate strategy.
In 2019, in order to train and coach the senior management for being successful and effective leaders today and tomorrow, the GF Academy launched a new leadership training course. The purpose of the course is to provide our leaders with experiences, concepts, and tools that can help them to become the best leaders they can be by leading engaged people to achieve great results and great customer service. The training covers topics such as "Building up trust", "Purpose of leadership", "Maximizing talents", "Coaching and leading change", and allows the participants to put theory into practice through accompanying team-building activities. In 2019, 94 senior managers were trained.
Complementary to these courses, the divisions also have their own training programs to provide relevant educational support to the operations of specific business areas. These programs focus on applied technical education as well as training in the area of occupational health and safety (i.e. Zero Risk campaign).
An example of divisional training is GF Casting Solutions' young professional program WiN5. WiN offers a broad range of possibilities and places emphasis on self-motivation and drive. Once a year, the group meets for training and team-building activities, including modules on conflict resolution, positive leadership, and strengthening of social competencies. In 2020, the program will be revised to reflect the diversification and globalizaion of GF Casting Solutions.
Many of these training programs take place at Klostergut Paradies, the Corporate Training Center of GF in Schlatt, Switzerland. This facility is located within the eight century-old building of a former monastery and is equipped to modern standards with state-of-the-art infrastructure.
Overall, the education and training program has created a stable base within GF, so that the company has been able to fill 62% of vacancies in management in the period 2016 to 2019 with internal candidates. As of the end of 2019, 67% of all management representatives came from within the GF ranks.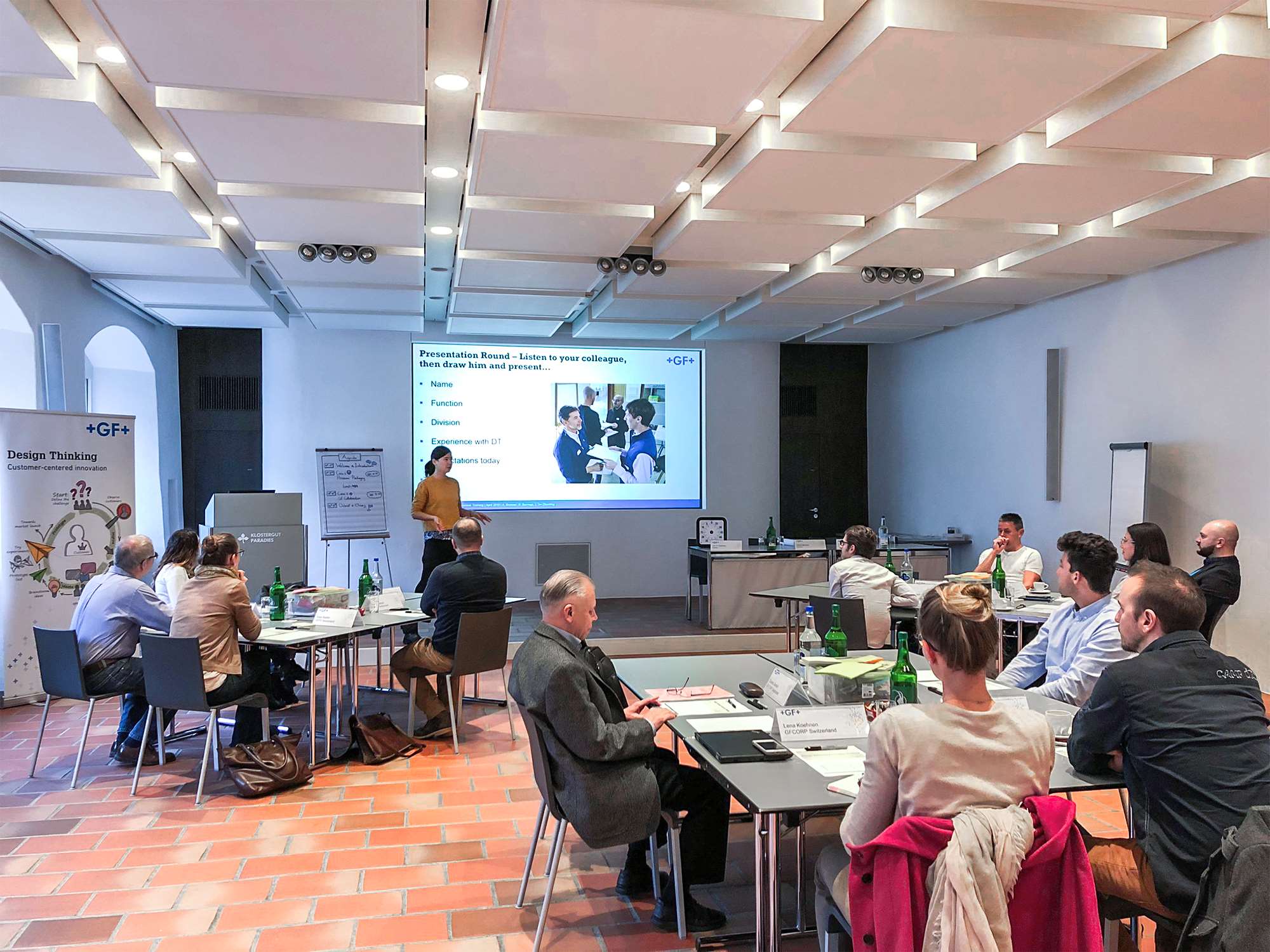 Special focus on training
A key element of GF's Strategy 2020 is innovation. To accelerate the transformation of the company and to sharpen its customer focus, GF is implementing the Design Thinking approach across all divisions to make it an integral part of its corporate culture. The core beliefs driving this initiative are that:
success depends on clearly defined factors: multi-disciplinary teams, a "try early and fail quickly" culture and a structured process including rapid prototyping as well as ongoing dialogue with customers and
innovation is not restricted to R&D – it is a team effort that incorporates all functions.
To date, more than 1'500 employees have been trained on Design Thinking around the globe (whereof 120 people in 2019). The main focus in the last year was providing next level support through project coaching, offering advanced training opportunities, and further anchoring Design Thinking in the innovation process as well as in GF's company culture. Key efforts in 2019 included:
specific project coaching in key markets and industries,

the setting up of a GF-specific Design Thinking framework and toolbox to support all GF employees in applying new ways of working, and

the organization of the Design Thinking Practitioner Days to foster inter-divisional collaboration among the key shapers of customer-centric innovation.
In addition to Design Thinking, a Value Selling approach was implemented within the organization to address the strategic target of realizing business potential in higher value areas. Worldwide, 436 employees received training on Value Selling in 2019 in 44 training sessions.
To provide the best solutions and services fulfilling customers' needs and expectations, the Design Thinking and Value Selling programs form the basis for collaborative work across functional and geographical borders at GF.
Employee training courses at GF in 2019
Collaborations with academia
GF works closely with various technical universities around the world. The company offers possibilities for students specializing in science, technology, engineering, and mathematics to do an internship at GF or to complete their bachelor's or master's thesis by working on challenging projects and case studies. Current collaborations include top technical universities in Switzerland, Germany, Austria, and Australia. Furthermore, GF is continuously developing similar collaborations with universities in China and the USA in order to strengthen access to engineering talent in these key markets.
One such partnership is between GF Signet in El Monte and Harvey Mudd College in Claremont, (both in the USA). GF Signet started this relationship two years ago, as the company was looking for fresh ideas and input for some engineering challenges it was facing. The students participate in each project for the duration of two semesters. As an additional benefit, the collaboration allows GF Signet to replenish its talent pipeline.
Apprenticeships are a long-standing tradition at GF. To date, they have been part of GF for more than 100 years, and the company is committed to maintaining this engagement. There is a broad range of training opportunities offered at various locations spanning a variety of technical and commercial professions. In 2019, GF trained 446 apprentices globally (469 in 2018).
In Switzerland, vocational training is part of the official education system, with GF being one of the first companies in the country to establish such a program. As a supporting measure, GF has internal guidelines to ensure that qualified apprentices, are given preference if there is an open position. In the USA, GF is using the Swiss apprenticeship model. An example thereof is the program at the GF Machining Solutions site in Lincolnshire. Started two years ago, it aims to build up an apprentice program for future professionals in the engineering environment of the division. This initiative has met with strong response, as the USA does not have an officially recognized apprenticeship system like Switzerland and other European countries.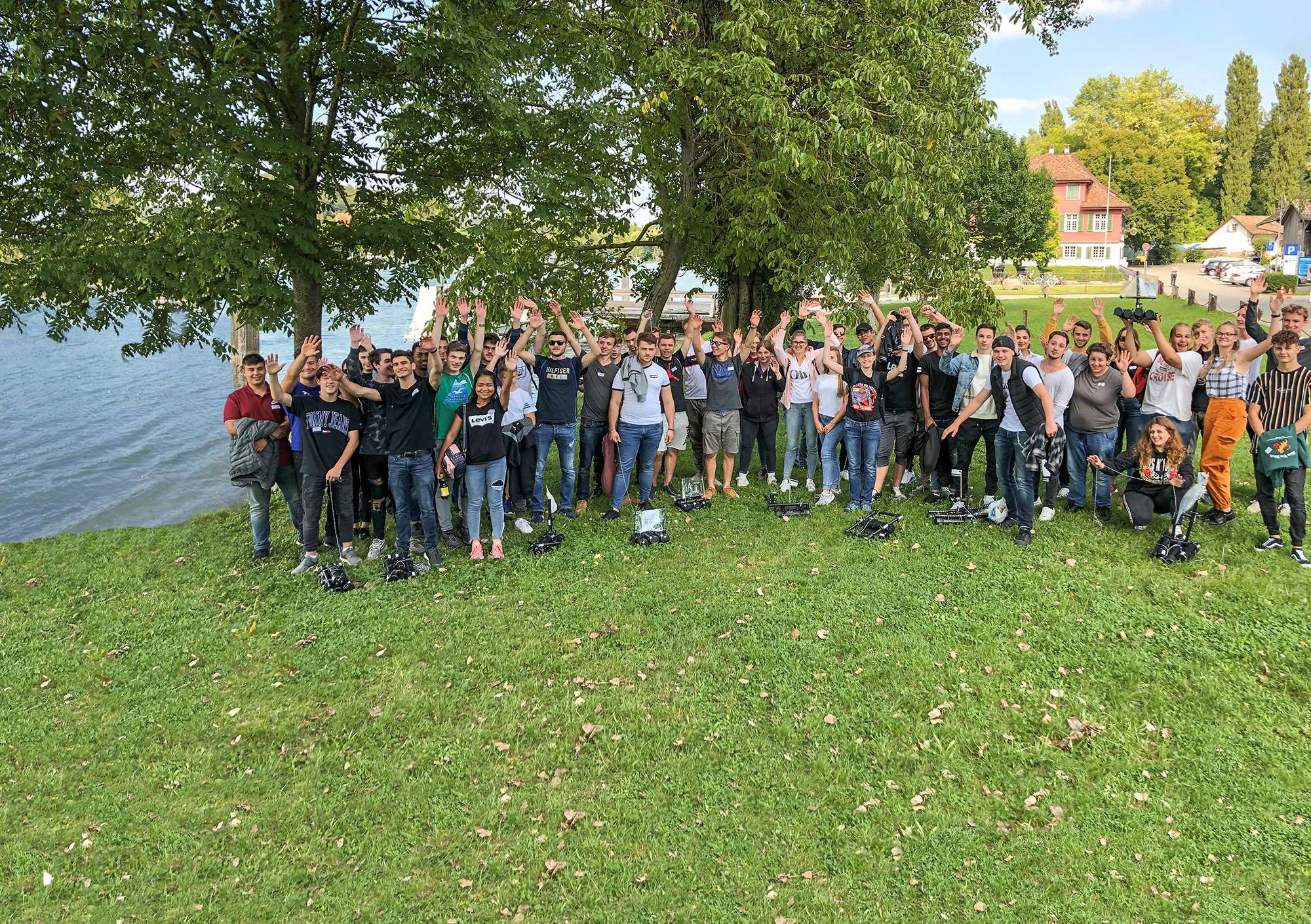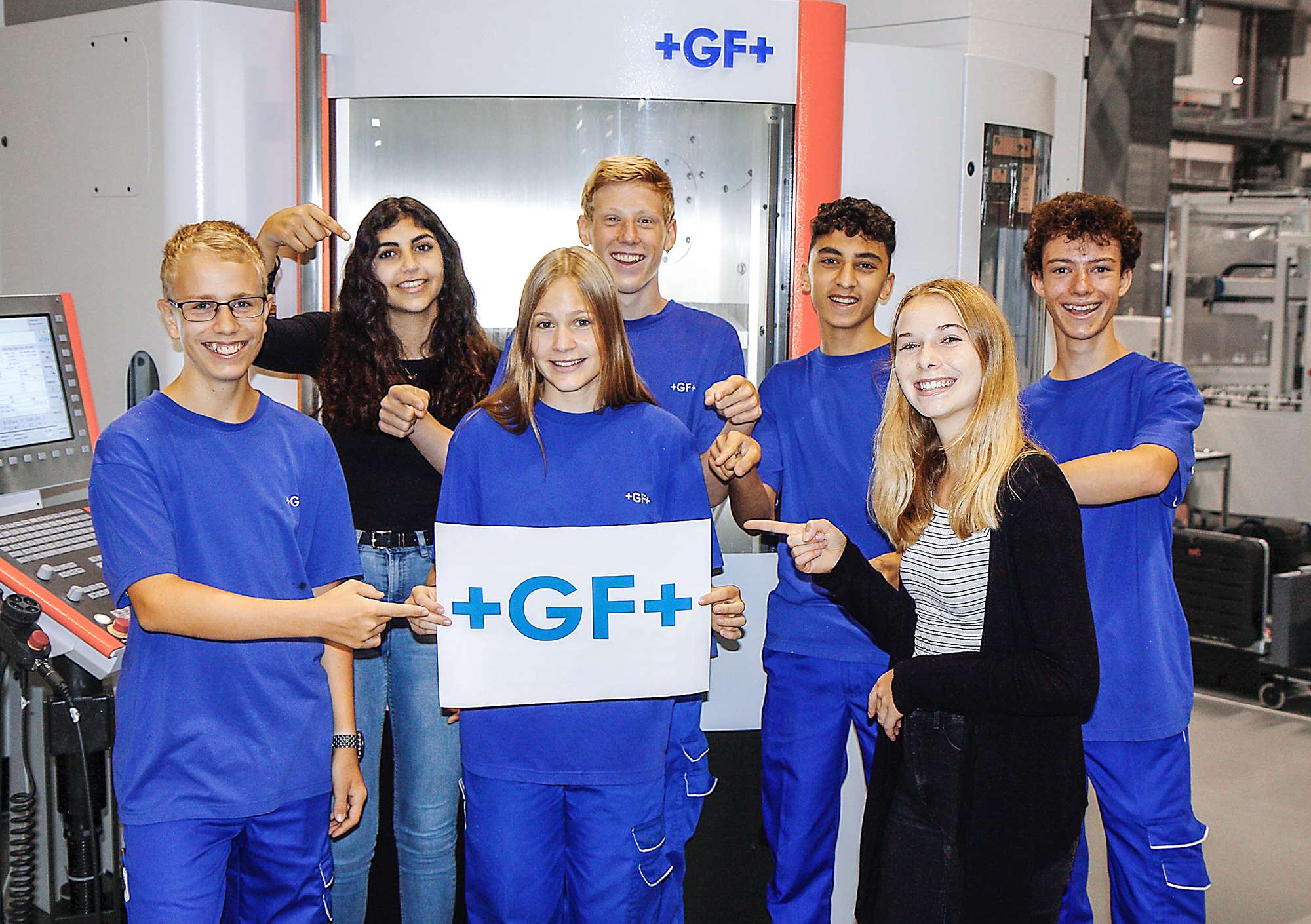 In China, GF is collaborating with many colleges across the country located near its operations. For example, at the division's location in Shanghai, GF Machining Solutions established a 15–18 month program for new engineering graduates.
The goal of all these measures is to prevent the shortage of qualified workers by taking a long-term perspective and developing the company's own specialists. This also helps GF to foster the reputation of being an attractive employer in its local operations.
Employee retention plays a major role in the ongoing success of GF. To measure the satisfaction and commitment of employees, the divisions regularly conduct surveys among their employees. The results and findings are used to design measures for improvement. Following a survey performed in 2018, at the end of 2019, an employee engagement survey was conducted by GF Machining Solutions. The employees were asked, for example, about professional development opportunities and their own level of commitment to and satisfaction with GF, the company values, as well as with the GF Strategy 2020. Over 66% of the division's employees (more than 2'100 people) took part in the survey, giving an overall approval rating of 76%6. Based on this feedback, the division defined a range of local improvement measures, which will be implemented in 2020. Examples of these measures include the increased promotion of collaboration, further enhancing professional development opportunities, as well as fostering an open feedback culture.
Corporation-wide, the total fluctuation rate (including dismissals and retirement) in 2019 was 15.8% (compared to 13.3% in 2018). GF attributes this higher figure to the recent reorganizations and relocations at some of the companies.
GF respects the right of its employees to join employee representation bodies. Such agreements therefore exist in a variety of GF locations and entities around the world, including Switzerland, Germany, Austria, China, France, Sweden, Japan, and Taiwan. Where local legislation provides for rights of co-determination for employees, these rights are protected.
Health and safety in the workplace

Reducing the risk of accidents

The health and safety of employees have the highest priority within GF, and therefore the company strives to achieve a 20% reduction in the accident rate by 2020, with the ultimate goal of having zero severe accidents. In order to achieve these targets, GF trains its employees, contractors, and visitors on health and safety topics via the Zero Risk7 campaign. Initiated in 2015, this campaign has now been adopted by all three divisions and encompasses communication measures on the divisional and local company levels to raise awareness of the safety culture.
Tracking of accidents that do still occur allows the company to gauge the effectiveness of the applied initiatives. In 2019, GF successfully expanded the Corporate-wide accident reporting system by adding further granularity to the provided data. Health and safety information is incorporated in the monthly reports provided to the Board of Directors.
Around 70% of GF's production sites have their health and safety management processes certified according to OHSAS 18001 or ISO 45001. The locations that were newly acquired by GF Casting Solutions in 2018 – Romania and Switzerland – and the joint venture of the division in the USA developed their management systems during 2019. They aim to obtain certification after the audits have been conducted in 2020.
As an important safety monitoring measure in 2019, all three divisions continued to conduct cross-site safety audits. In the year under review, GF Piping Systems conducted them at 39 sites, GF Casting Solutions at nine sites, while GF Machining Solutions focused on conducting the audits at three major sites. This covers over 90% of all GF's production sites.
Several companies of GF Piping Systems organized safety events at their premises to increase awareness of health and safety. These events were very specific to each site and focused on accident prevention. Among others, GF Piping Systems in Karawang (Indonesia) organized a safety driving course, while GF Piping Systems in Dallas (USA) held a one-day health fair. Furthermore, several other sites organized first aid training sessions.
GF Casting Solutions developed the content of the third phase of the Zero Risk campaign, whereby accident prevention will be the focus of all related activities starting in 2020.
The total number of accidents among GF employees decreased by 7% Corporation-wide to 282 during 2019 from 302 in 2018. Most of the accidents happened in production and processing areas, which resulted in finger and hand injuries. Both GF Piping Systems and GF Casting Solutions reduced the number of accidents among GF employees.
Corporation-wide, it is the fourth year in a row with zero fatalities at GF's companies.
The continuous efforts of the Zero Risk Campaign have proven to be fruitful, as the Corporation-wide accident rate (per one million working hours) declined from 14.3 in the baseline year to 10.1 in 2019. GF is thus on track to meet the accident rate reduction target set for 2020.
Accident rate
per million working hours
As accidents do still happen, the aim in 2020 will be to continue to build a safety culture and to internalize the main messages of the Zero Risk campaign. Additionally, GF will concentrate its efforts on developing specific measures that will help to reduce the most commonly occurring accidents (i.e. finger and hand injuries).
Employee well-being and absence rate
Besides the focus on fundamental workplace safety, GF also pays particular attention to the promotion of the overall health and well-being of its employees. This is crucial for the retention of existing employees and attraction of new employees for the ongoing success of the company.
In the year under review, all three divisions inaugurated several new buildings. These new facilities offer a modern, open working atmosphere and provide ergonomic workspaces to employees, both working in production and in the office.
As an indicator of employee well-being, one of the key data points that GF keeps an eye on is the absence rate. During 2019, it increased to 3.5% from 3.2% in 2018 on a Corporation-wide level. This equaled 8.7 absence days per headcount during the reporting period, whereof 95% of these absences were unrelated to work. A comprehensive analysis is needed to fully understand the underlying reasons.
As one of the ways to reduce the absence rate, GF places its focus on the general well-being of its employees. Following this approach, in 2019, several sites around the globe realized various health and well-being programs. The GF Piping Systems site in Australia conducted dedicated training to provide all employees with the necessary skills to identify mental health issues in the workplace. In a follow-up, the site's management developed a mental health plan, with a six-month follow-up consultation and a respective policy.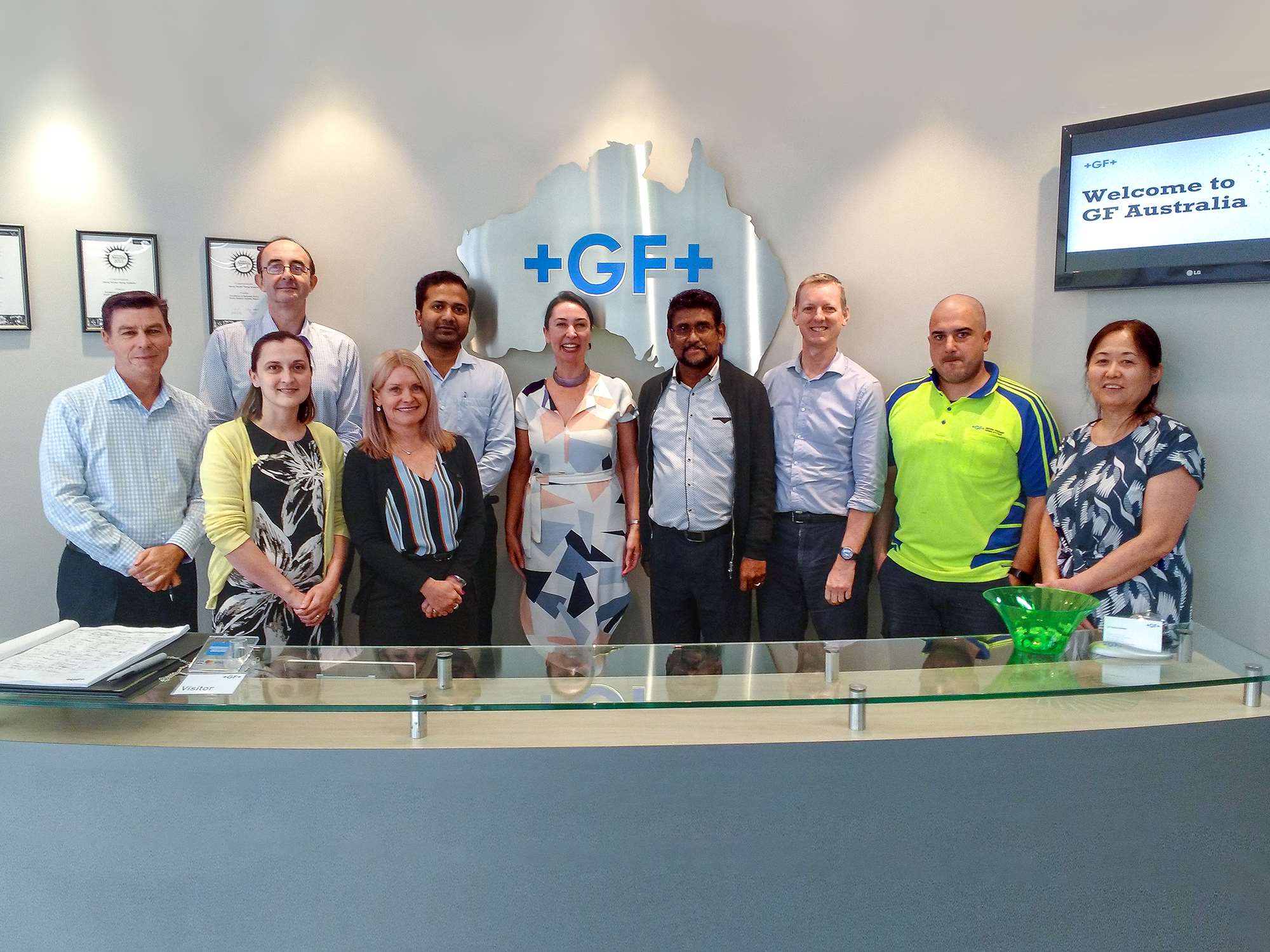 In other examples, the GF Casting Solutions site in Altenmarkt, Austria conducted workshops on well-being for employees working in shifts, while GF Piping Systems in Spain and Sweden as well as GF Casting Solutions in Herzogenburg (Austria) offer fitness sessions or support exercising costs for their employees. The site of GF Piping Systems in Ratnagiri (India) conducts annual health checkups for all of its employees.
Anchored in the social environment

In accordance with its fundamental values, GF supports and promotes cultural and social programs at its various locations as well as activities that contribute to the common good. In 2019, around CHF 2 million were spent at the Corporation level on social engagement activities. The biggest contributions in 2019 went to the Corporate-owned foundations Klostergut Paradies, Iron Library, and Clean Water. In addition, several GF companies supported local activities by making substantial contributions.
70 years of the Iron Library Foundation

The Iron Library Foundation was established in December 1948. Today, GF proudly owns one of the world's largest private collections of books on the subject of iron and industrialization. Together with the Corporate Archives, it is the center of competence for maintaining the Corporation's historical and cultural heritage. In 2019, the Foundation celebrated its 70th birthday with the special exhibition "From Convent to Cloud".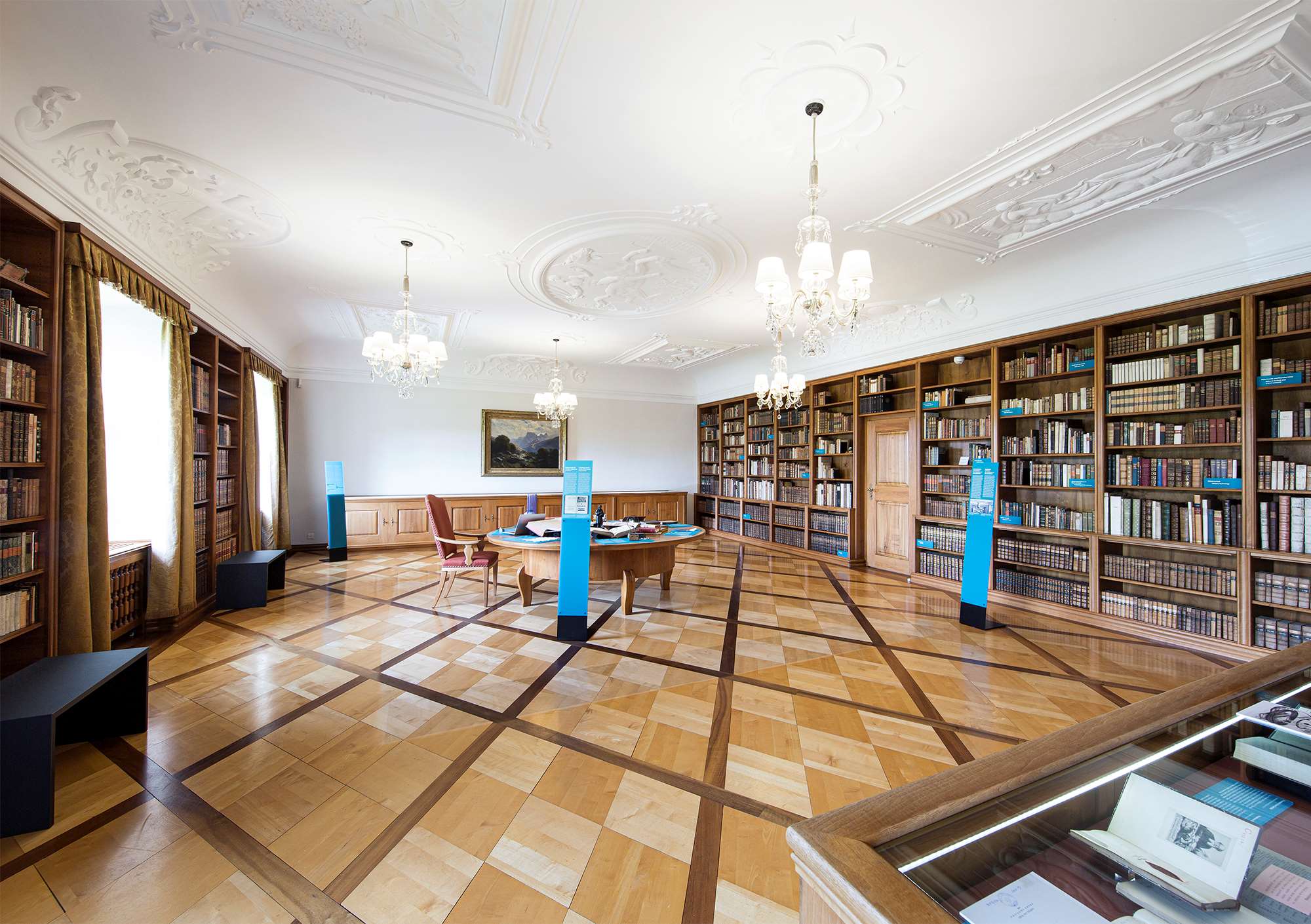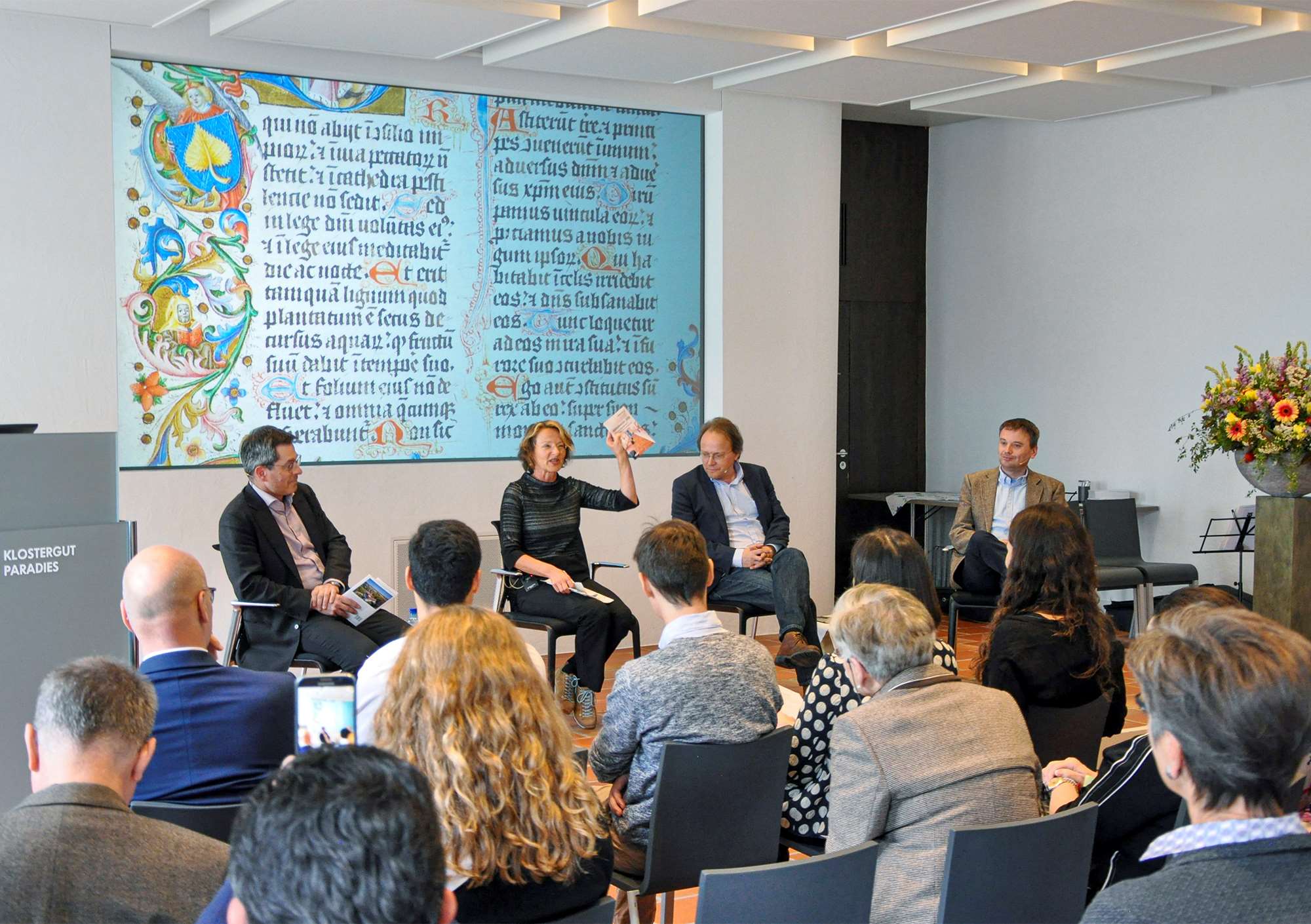 Improved access to clean drinking water

Through its Clean Water Foundation, GF has supported a total of 151 drinking water projects worldwide since 2002. To date, GF has invested more than CHF 10 million and has improved the lives of more than 300'000 people with improved access to safe drinking water. In the context of this corporate commitment, more than 1'000 GF employees and business partners in four countries took part in the GF "Walk for Water" at the end of September 2019. The event attracted donations of CHF 350'000. GF supplemented this amount to CHF 500'000 through its Clean Water Foundation and donated it to the non-profit organization Water Mission in Charleston, USA – a trusted partner of the Foundation for the past ten years. The funds will be used to support selected clean water projects in Indonesia and Malawi.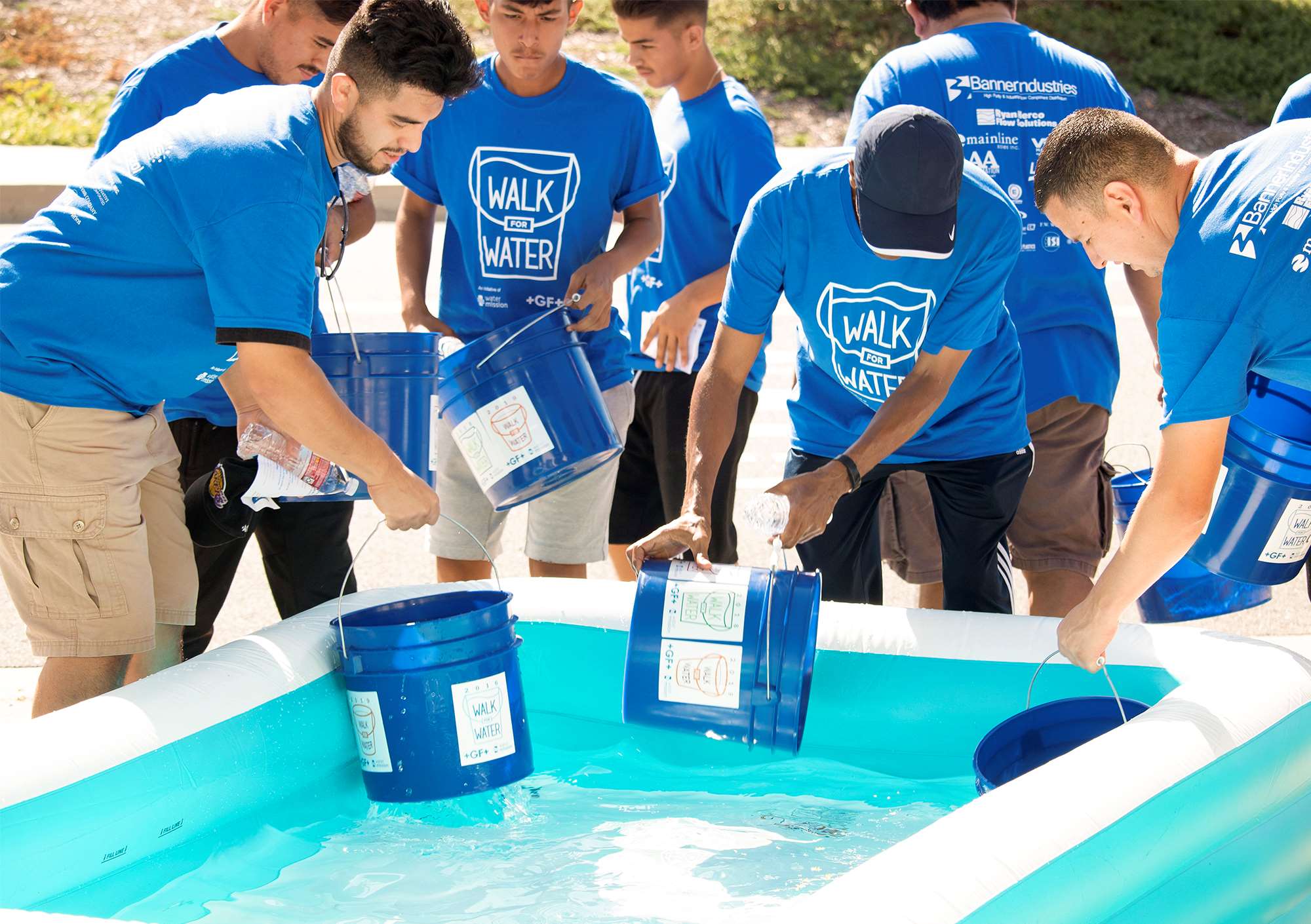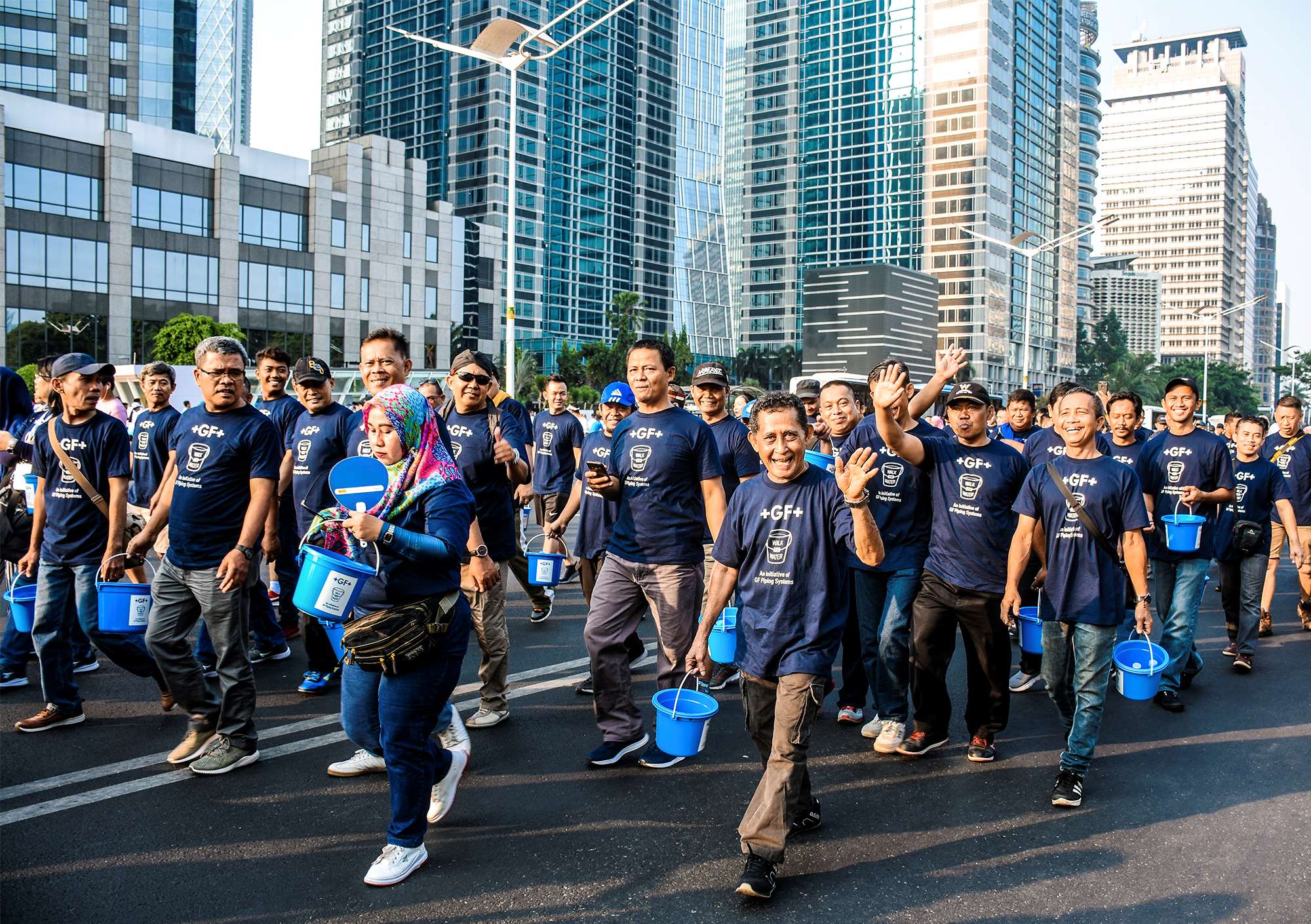 2
Current local rules and regulations in certain other countries limit the flexibility to adapt employment conditions to expectations.
3
I.e. gender, race, skin color, origin, disability, religion, sexual orientation, political affiliation, familial status, etc.
4
Copyright by the Franklin Covey Corporation. The framework focuses on reinforcing a proactive attitude, outcome-oriented mindset, focus on goals, shared vision, listening and understanding, and on solving problems by celebrating different points of view, as well as the qualities and skills of each individual team member.
5
Stands for "Wissen & Netzwerk" in German (meaning "Knowledge & Network")
6
Averaged figure for the feedback from the individual companies within the division.
7
Details about the Zero Risk campaign, its background, and measures can be found on pages 40–45 of the Sustainability Report 2015.