Products and innovations 
A key aspect of GF's Strategy 2020, across the three divisions, is the transformation of GF from a pure product and system provider to a provider of integrated solutions. The goal is to support customers in the most meaningful way with added-value services over the entire life cycle of offered solutions. Here, sustainability aspects of our products play an integral role in achieving the purpose of all our business activities. For GF Piping Systems, this refers to ensuring and safeguarding long-lasting, leak-free, and high-quality transportation of water, gases, and chemicals. For GF Casting Solutions, this means designing and producing lightweight components for the next generation of mobility solutions. For GF Machining Solutions, this is providing our customers with modern high-precision machines and solutions that significantly improve the energy efficiency of product manufacturing in a variety of segments, including aerospace, ICT, and med-tech.
GF Piping Systems
Strategy and solutions
Significant losses are incurred every year globally during the transportation of water1, gas2 and other liquids for reasons that include outdated infrastructure and its poor maintenance. On one hand, this contributes to the challenge of ensuring water security in the context of climate change, urbanization, and growing populations. At the same time, it represents a loss of valuable natural resources as well as contributing to increased greenhouse gas emissions and causing a risk of environmental and social damage due to potential contamination.
Sustainable Development Goals
With its activities, GF contributes to the following UN Sustainable Development Goals: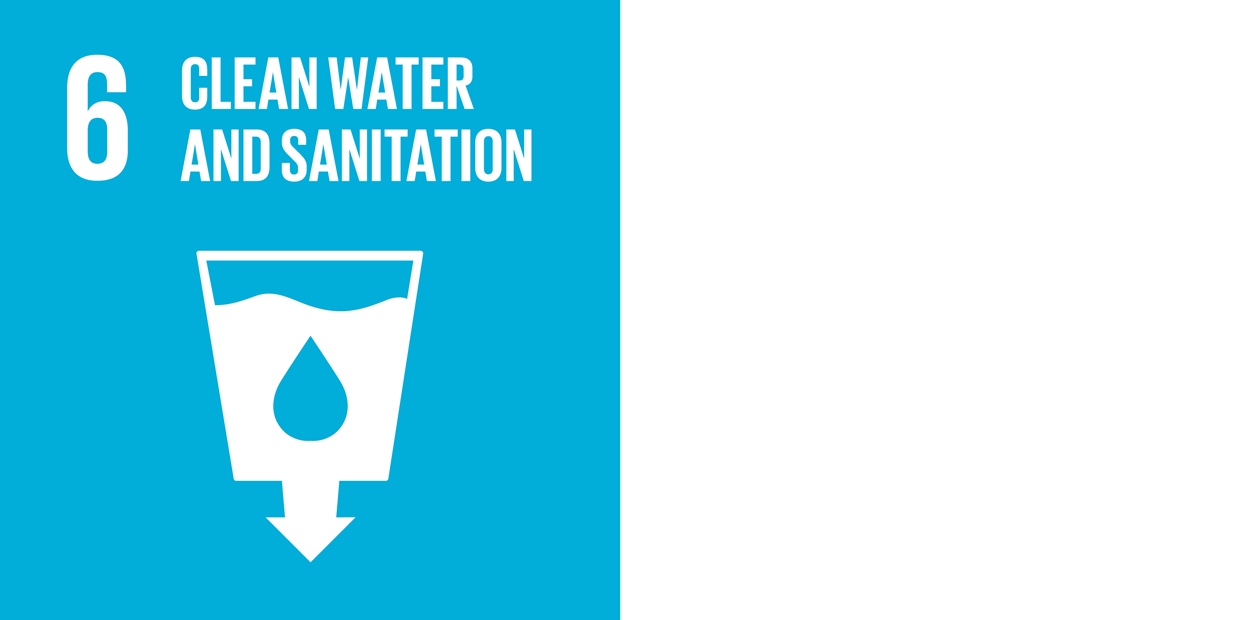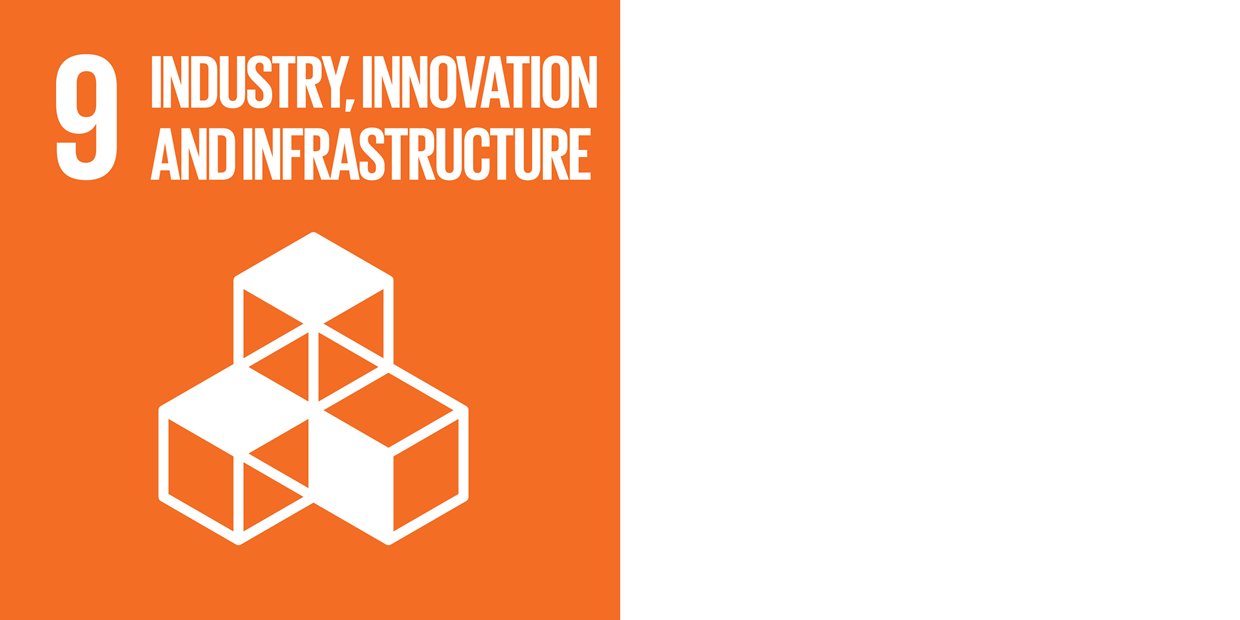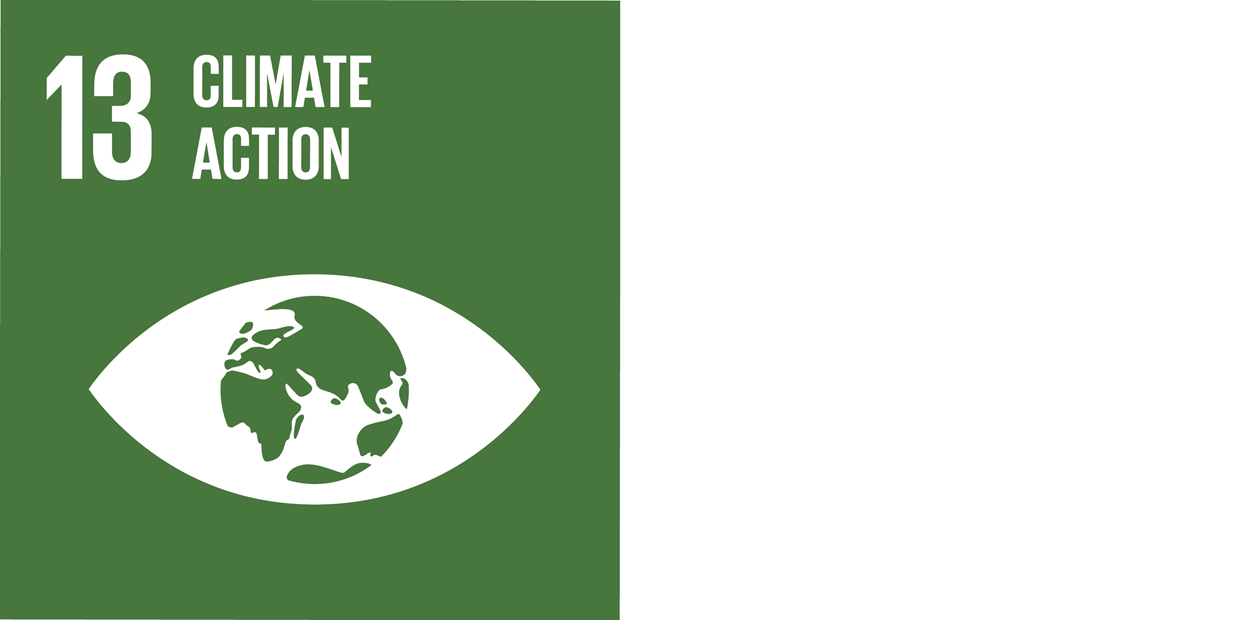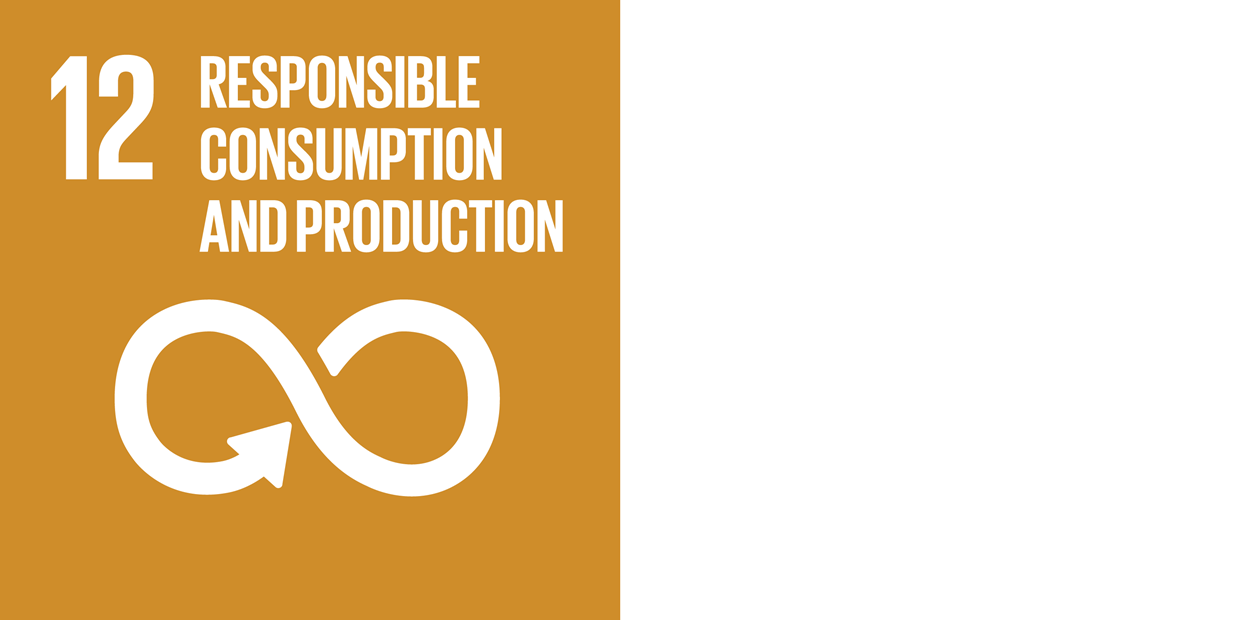 The products and solutions of GF Piping Systems help to provide an answer to these challenges, as the division's expertise lies in the design and manufacture of best-in-class quality and energy-saving solutions for water management, treatment, and transportation, as well as leak-free piping solutions for gas and chemicals transport.
GF specializes in plastic piping systems, as we find these to have considerable advantages over the traditionally used metal materials when it comes to longevity3, flexibility, weight, and corrosion resistance. Based on in-house lifecycle assessments, these also have a significantly lower impact on the environment when used for water treatment and distribution.
The application of our respective product and service portfolio spans from installations for municipal water supply, office building facilities, private homes and hospitals, to those for cruise ships. We are involved in the entire process, from the construction and design of a piping system to the logistics, installation, and commissioning, as well as maintenance and repairs. Depending on the specific customer need, we ensure the implementation of appropriate functionalities, suitable material composition, correct dimensioning and system control devices. In turn, this also means lower financial and environmental costs for our customers.
Successful product innovations achieve the right combination of economic, social, and environmental benefits.
Sanitation and hygiene are key when it comes to ensuring safe drinking water and clean water for industrial application (e.g. electronics industry). GF Piping Systems employs modern, environmentally friendly disinfection technology in large public buildings, such as hospitals, schools, and sports facilities, to ensure a faultless water supply. In 2017, we had the opportunity to work with the Erlabrunn Hospital in Germany, to supply the institution with the latest innovation developed by the division – the Hycleen Automation System.
This solution showcases the strategic thrust of GF Piping Systems, i.e. to grow significantly in the area of automation solutions, sensors, and intelligent valves, while at the same time expanding its global service business. The development of a digital offering that connects the diverse stakeholders in the value chain plays an important role in further increasing the efficiency of piping systems. Another example is Track & Trace, a new digital service developed by GF, which enables centimeter-precise positioning of GF products and remote monitoring of the piping installation to ensure timely intervention in case of potential issues.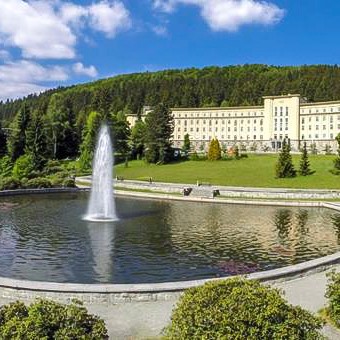 Success Story
A clean solution
A clean solution
When drinking water at the wrong temperature does not circulate enough in the piping, bacteria reproduce particularly fast. The Hycleen Automation System from GF Piping Systems was exactly developed for this kind of situation, and ensures perfect drinking water quality in hospitals, retirement homes and schools. Read more
GF Casting Solutions
Strategy and solutions
The pressing global issue of climate change is at the top of the international community's agenda. The Paris Climate Agreement, adopted in December 2015 by representatives of 196 countries, set the goal of limiting the rise in global temperatures to below two degrees Celsius above pre-industrial levels. 193 countries submitted their pledges4 to play their part in this joint effort, and the commitments are already finding their way into concrete policy. An example thereof is the plan of the French government to ban all petrol and diesel vehicles by 2040. Already, strict limitations exist on CO2 emissions from vehicles in the EU5 and the USA6, while similar rules will apply in China as of 20207.
Sustainable Development Goals
With its activities, GF contributes to the following UN Sustainable Development Goals: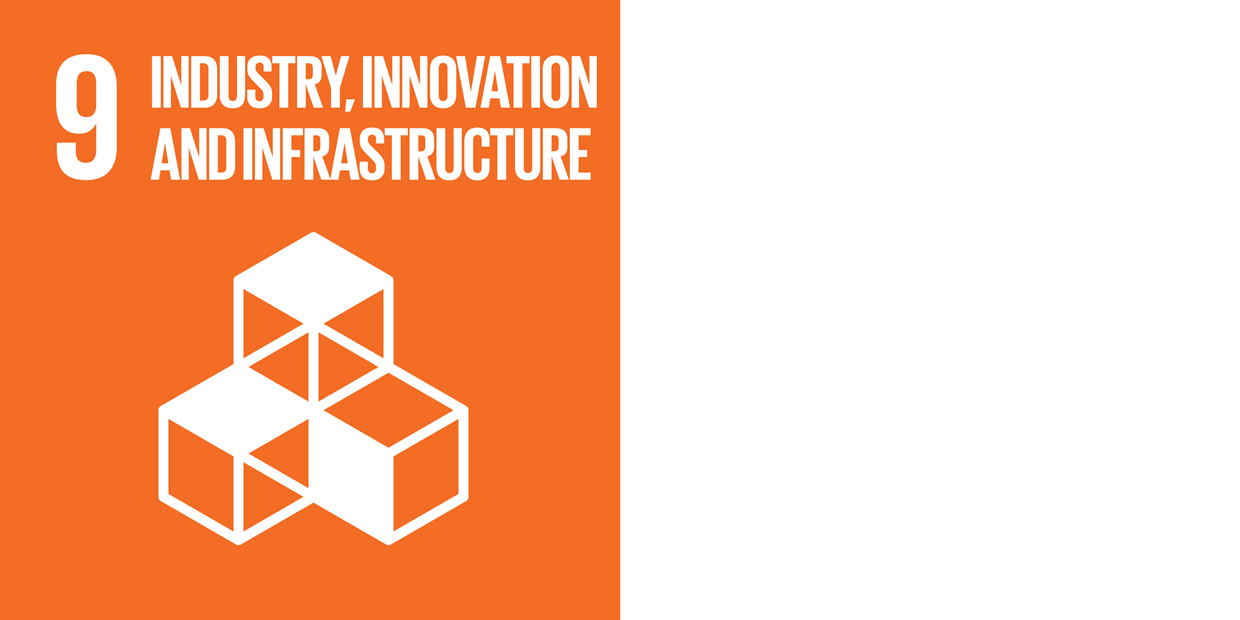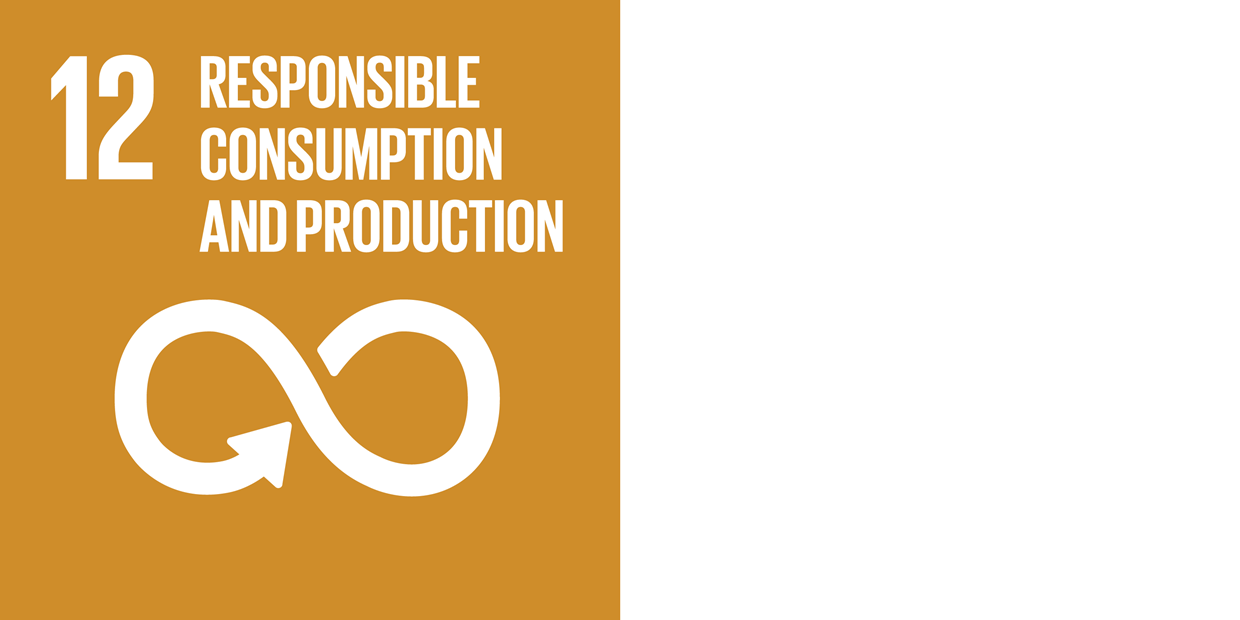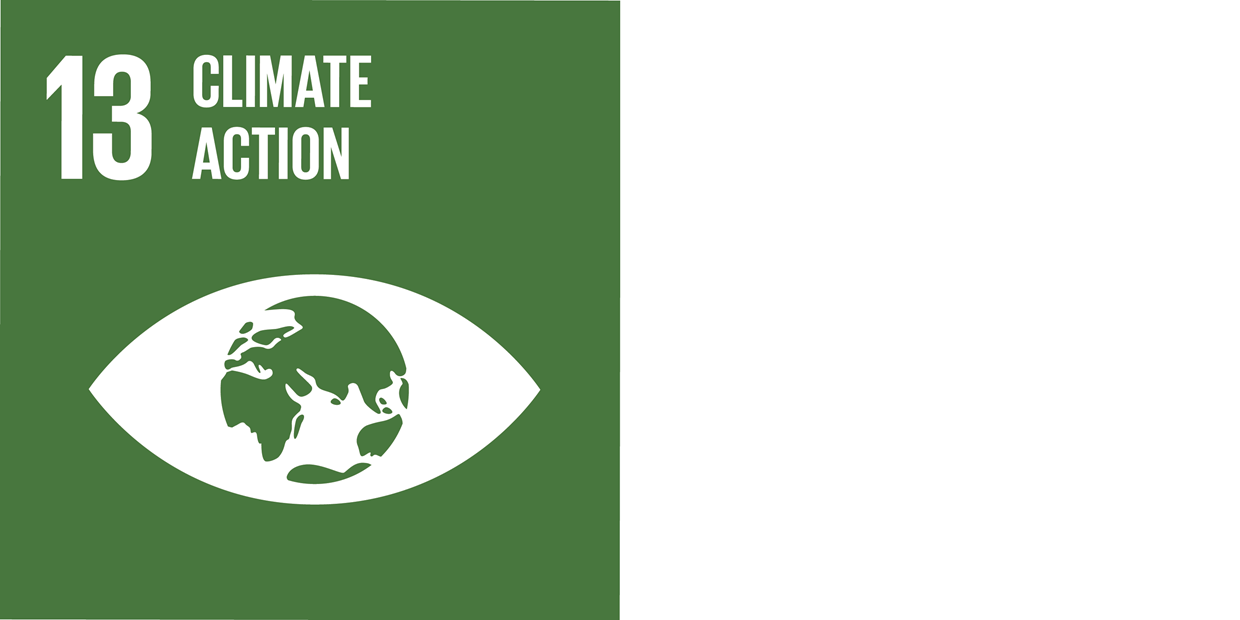 This regulatory pressure has pushed the manufacturers and suppliers of the mobility sector to refocus urgently on the development of lightweight and alternative drive systems. The reduction of components and the manufacture of lighter parts, thereby lowering the weight of the vehicle, is indisputably one of the most important factors for cutting back fuel consumption and emissions.
The vision of GF Casting Solutions is to be the first choice solution provider for lightweight casting components. Consequently, a cornerstone of the division's strategy is to expand its light metal expertise globally. In 2017, the division achieved two milestones. First, it acquired Eucasting Ro SRL, an aluminum die-casting specialist with two production sites in Romania. Secondly, as part of the joint venture with Linamar, it opened a new die-casting facility in North Carolina (USA). From 2018 onwards, GF Linamar will be manufacturing light metal components for the strategically important North American automotive market.
GF Casting Solutions is continuously sharpening its innovation focus and working on developing new and optimally suited materials and new technologies (e.g. multi-material-design). By focusing on bionic design, GF Casting Solutions is looking to nature as an inspiration and is finding the most lightweight and at the same time robust structures. The division is developing state-of-the-art production methods and in doing so is constantly ensuring that its solutions have the highest level of functional integration. The most successful projects have resulted in casting solutions that are lighter and more cost-effective and thus provide customers with double the value. A single cast iron part, for example, can replace ten steel sheet metal parts. This not only streamlines the production process but also reduces vehicle weight considerably, as casting is up to 40 percent lighter in comparison to other production methods or materials.
The division places a strong focus on ready-to-mount solutions and strives to get involved in the development of new vehicles at an earlier design stage. In addition to this, alternative powertrains and e-mobility have begun to have a significant impact on the automotive sector. Since one of the central challenges of electric vehicles is how to offset the weight of the heavy battery, the expertise of GF in lightweight technology is right on the mark to deliver the required solutions. Aluminum and magnesium high-pressure die-casting is GF's solution for crash-relevant components in a lightweight design. Collaborations exist with a number of customers to jointly develop components for electric vehicles, some of which are already in high-volume production. At the end of 2017, 20 percent of the order intake came from components and systems that the division provided for hybrid and electric vehicles.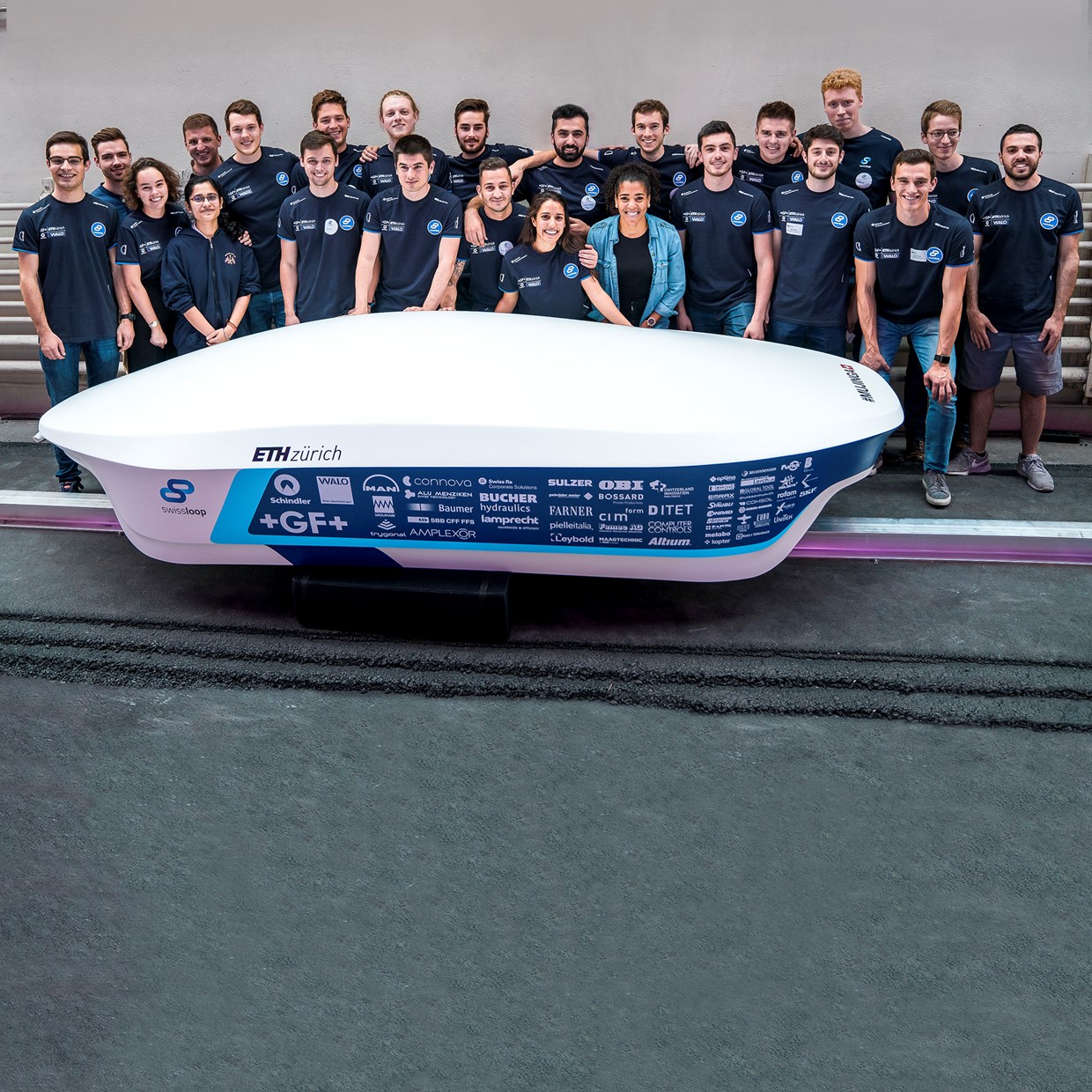 Success Story
Together towards the future
Together, a step towards the distant future
In an extraordinary development and production partnership with Swissloop, GF Casting Solutions demonstrated its lightweight expertise – and made a key contribution to the team's remarkable success in the visionary Hyperloop Pod Contest 2017. With GF's support, the team hopes to achieve a major coup in 2018. Read more
Anchor-1
GF Machining Solutions
Strategy and solutions
As a Swiss-based high-precision machine manufacturer, GF Machining Solutions places its emphasis on the highest quality and innovation in order to differentiate itself from the competition. The vision of the division is to be a trusted partner of the global precision machining industry during all phases of a machine's lifecycle. The focus is on reliability of the products to avoid unplanned interruptions, as well as on supporting customers to significantly improve the efficiency of their manufacturing operations. Increased automation, digitalization and connectivity of the machines, and progressive increase of their "intelligence" are key parts of this development.
Sustainable Development Goals
With its activities, GF contributes to the following UN Sustainable Development Goals: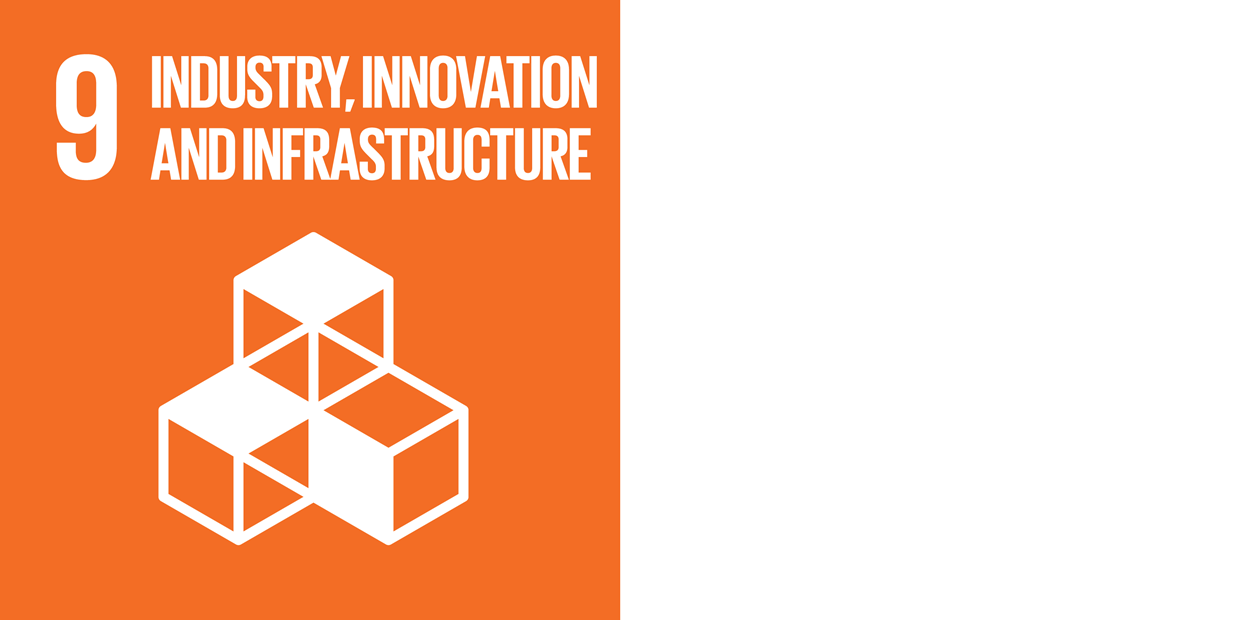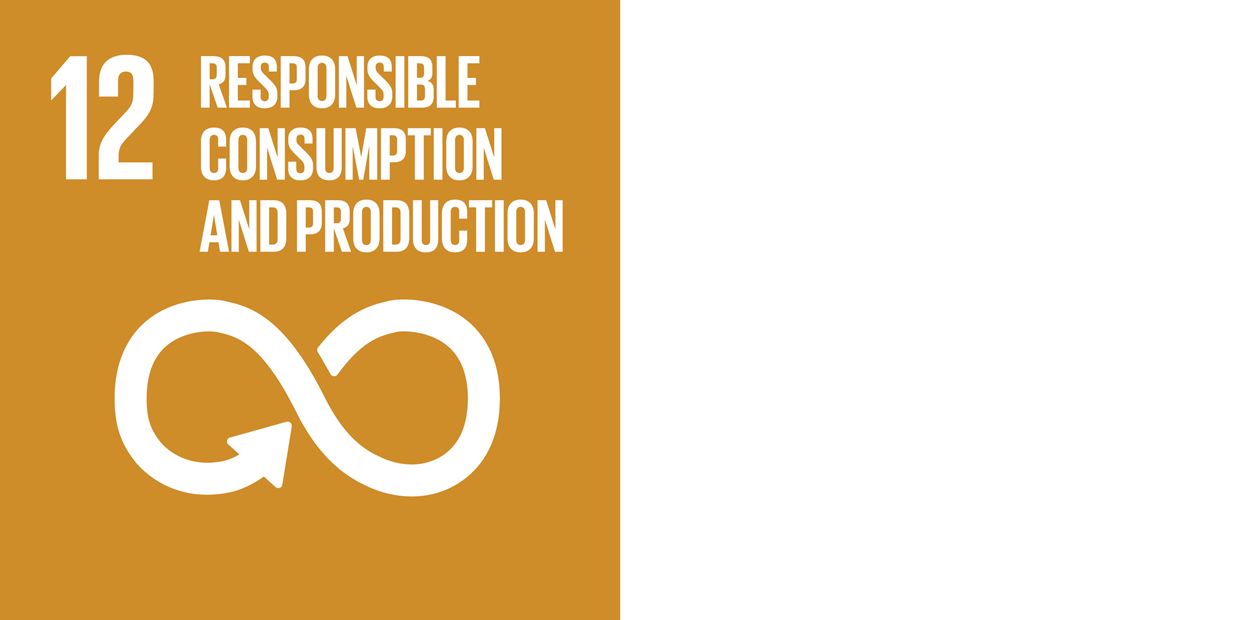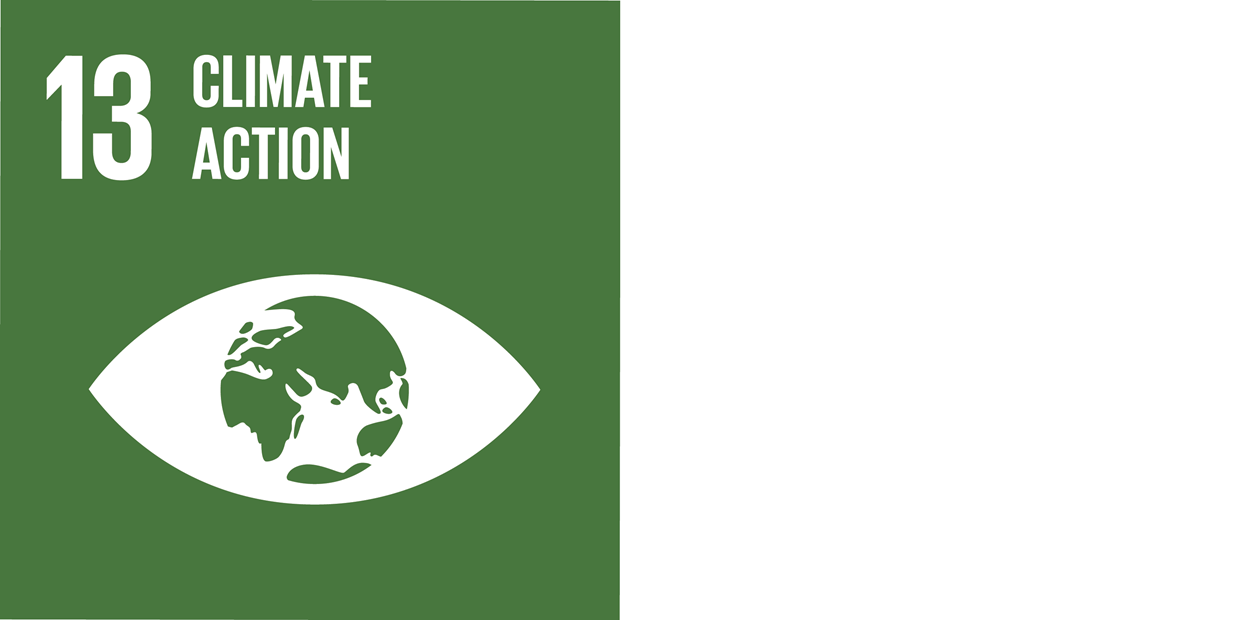 GF Machining Solutions collaborates closely with its customers starting with the pre-sales production concept phase and right up to the end-of-life phase of the equipment, at which point the used systems are taken back and refurbished. With the introduction of remote access solutions, a further step has been taken in order to offer fast response times and remote maintenance capabilities.
Ensuring the energy efficiency of the machines is becoming intrinsic to the expectations of quality by customers and is a topic that is attracting steadily rising attention from regulators around the world. Therefore, GF Machining Solutions is working on developing solutions that will allow customers to produce their components with lower energy consumption. Standard energy management solutions that allow systems to be completely shut down during idle periods and auxiliary equipment to be switched on and used when necessary have already been introduced.
The key focus of product development at GF Machining Solutions is to permanently push the envelope and offer solutions to customers that enable them to create innovative and sustainable products. An example thereof is the production of nozzles for gasoline direct injection engines (GDI engines). The high precision parts are produced on our Microlution Femto Laser, which gives our customers the solution, allowing them to adhere to ever- tighter car emission regulations.
GF Machining Solutions works closely together with universities and international organizations to perform research into new technologies for use both in existing products as well as new applications. Because of such work, the division was able to develop the laser texturing solution as a substitute for conventional chemical etching technology, which uses acid and other pollutants. In contrast to other processes, laser texturing requires no cutting tools, so materials are saved in the process as well.
A variety of other features developed by GF Machining Solutions offer improved ecological balance of the machines. These include clean filtration systems with automatic particle separation, separation of chips and cutting fluid, reduction of compressed air consumption, and adaptation of the power of the machine pump according to customers' needs in terms of filtration, cooling and flushing.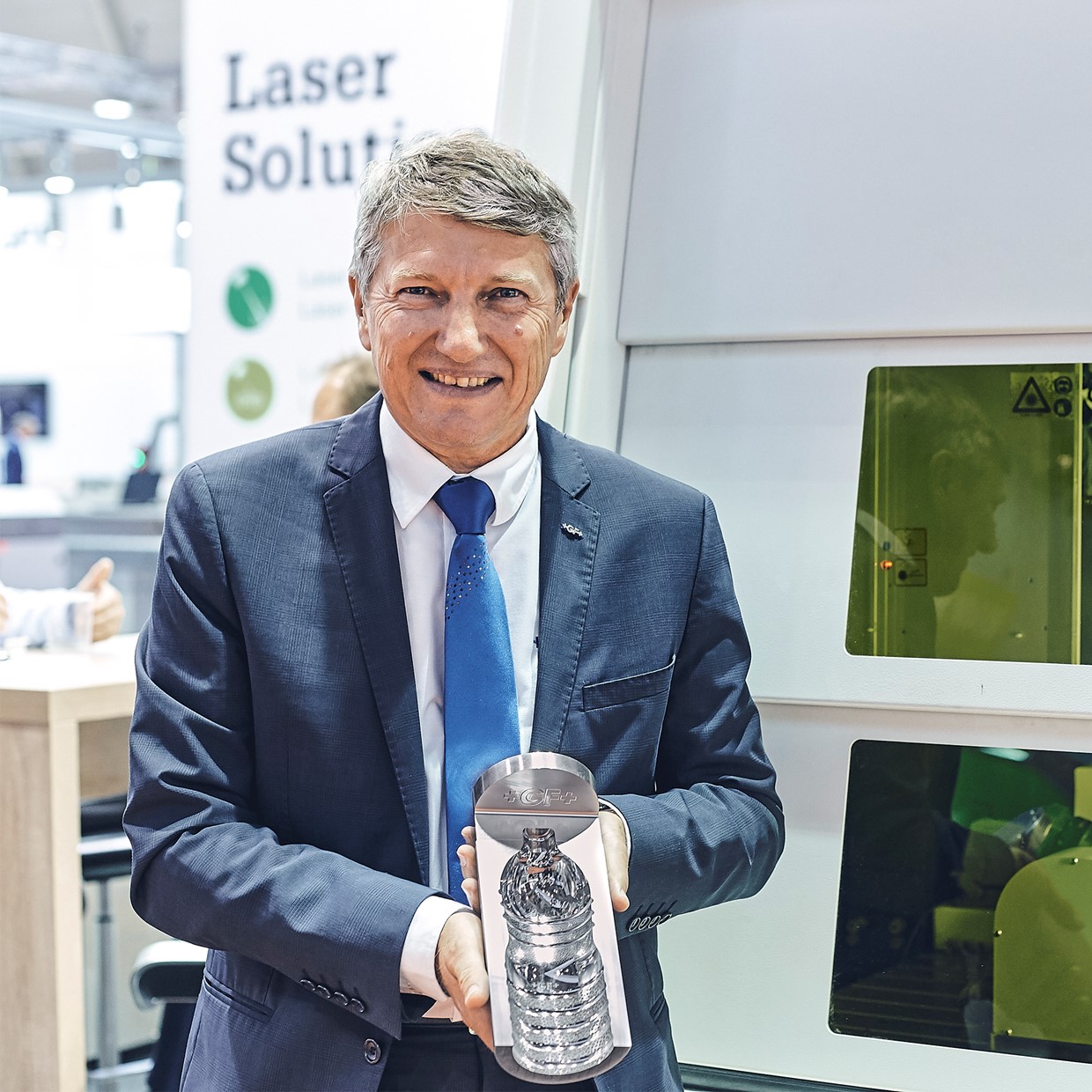 Success Story
Good for both people and the environment
Good for both people and the environment
Laser texturing has revolutionized the way molds are processed. A good example is GF Machining Solutions' customer Custom Etch Inc. The texturing and engraving specialist benefits from time savings of up to 50 percent when processing individual items. In addition, the company needs far fewer chemical substances. Read more
1 Source: OECD Survey on Water Governance for Future Cities, 2014.
2 Source: Rhodium Group, Untapped Potential. Reducing Global Methane Emissions from Oil and Natural Gas Systems, 2015. www.rhg.com/wp-content/uploads/2015/04/RHG_UntappedPotential_April2015.pdf
3 Piping systems made of plastics have a lifecycle of more than 50 or even 100 years, depending on where they are used. Frequent maintenance work is not needed, as no deposits or dangerous microbial contamination build up in the piping.
4 As examples thereof, China aims to source 20% of its energy from low-carbon sources by 2030 and to cut emissions per unit of GDP by 60-65% of 2005 levels by 2030, while the EU and Switzerland have committed to reducing their domestic greenhouse gases by at least 40% and 50%, respectively, by 2030 compared to 1990 levels. Source: www.carbonbrief.org/paris-2015-tracking-country-climate-pledges.
5 In Europe, the defined limit of CO2 per kilometer must not exceed 95 g/km for passenger cars and 147 g/km for light commercial cars by 2020.
6 www.epa.gov/regulations-emissions-vehicles-and-engines/final-rule-model-year-2017-and-later-light-duty-vehicle
7 www.reuters.com/article/us-china-autos-emissions/china-to-require-tougher-new-vehicle-emission-standards-for-2020-idUSKBN14C0Q4