Our Corporation
GF comprises three divisions: GF Piping Systems, GF Casting Solutions, and GF Machining Solutions. Founded in 1802, the Corporation is headquartered in Schaffhausen, Switzerland and is present in 34 countries with 136 companies, 57 of them production facilities. In 2017, the company employed 15'835 employees1 and generated sales of CHF 4'150 million. GF is the preferred partner of its customers for solutions enabling safe transport of liquids and gases, lightweight casting components, and high-precision manufacturing technologies.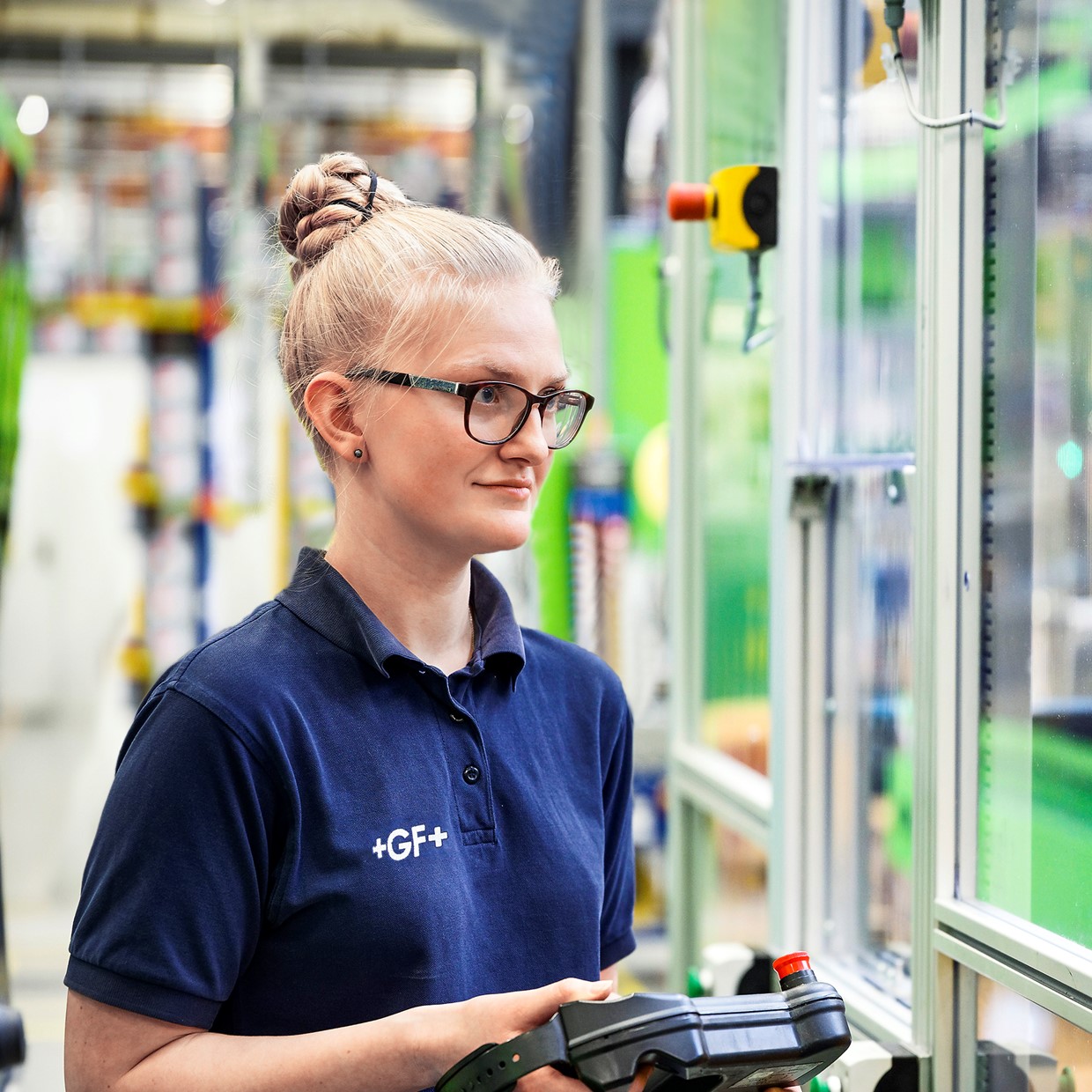 GF Piping Systems
GF Piping Systems is a leading supplier of piping systems made of plastics and metal. The division focuses on system solutions, high-quality components for the safe and leak-free transport of water, chemicals, and gas, as well as corresponding services. The product portfolio of fittings, valves, pipes, automation, and jointing technologies covers all applications of the water cycle.
GF Piping Systems supports customers in the fields of utility, industry, and building technology in over 100 countries through its own sales companies and representative offices. The division operates several research and development centers as well as more than 30 production sites in Europe, Asia, North and South America.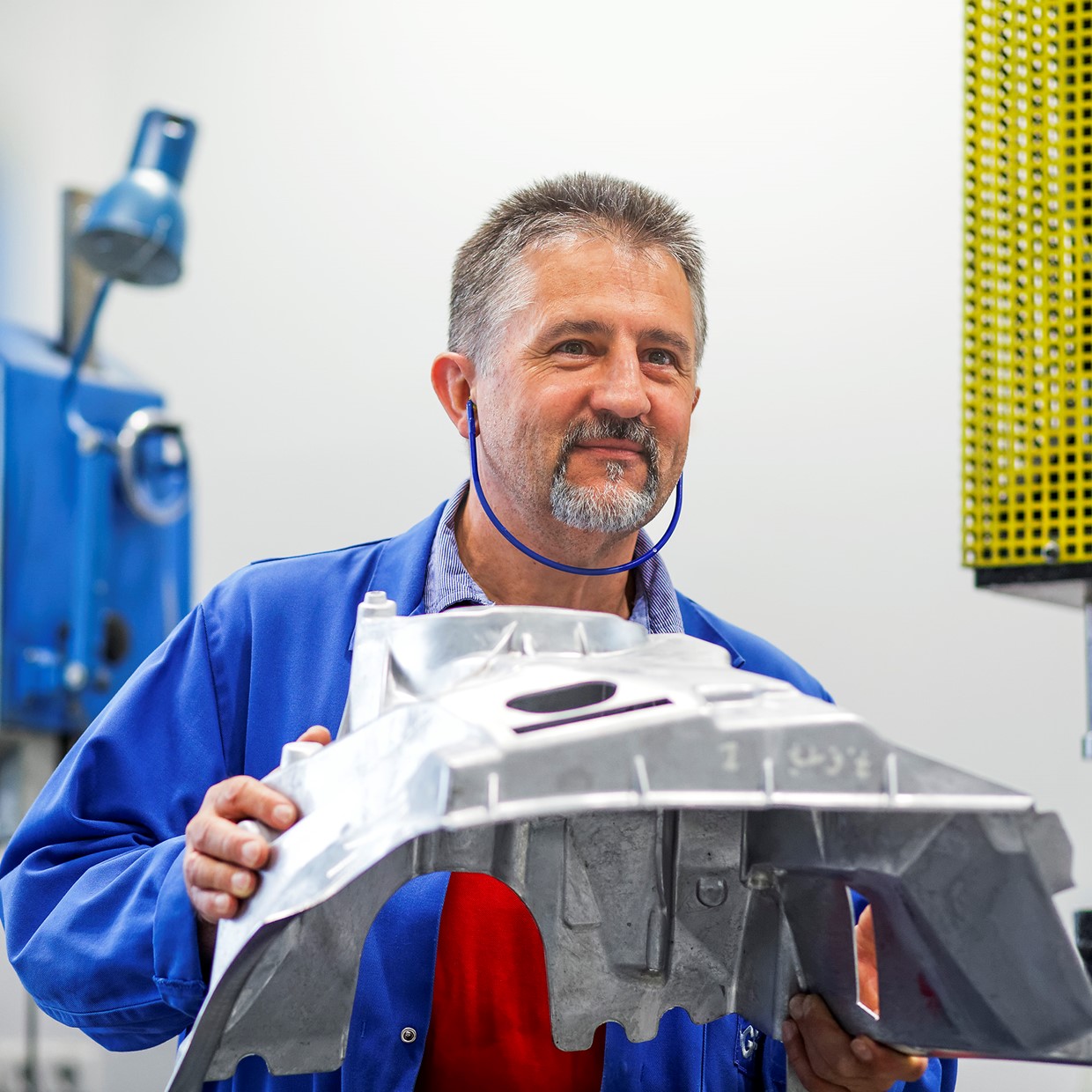 GF Casting Solutions
GF Casting Solutions2 is a technologically pioneering development partner and manufacturer of lightweight casting solutions and systems made of aluminum, magnesium, and iron for the global automotive industry as well as for industrial applications. The highly complex lightweight solutions contribute significantly to making modern vehicles lighter, to reducing CO2 emissions and to helping to advance the development of e-mobility.
GF Casting Solutions manufactures at 13 production sites in Germany, Austria, Romania, China, and the US. It also has sales offices in these countries, as well as in Switzerland, Italy, Korea, and Japan. The research and development centers with globally recognized lightweight expertise are located in Schaffhausen (Switzerland) and Suzhou (China).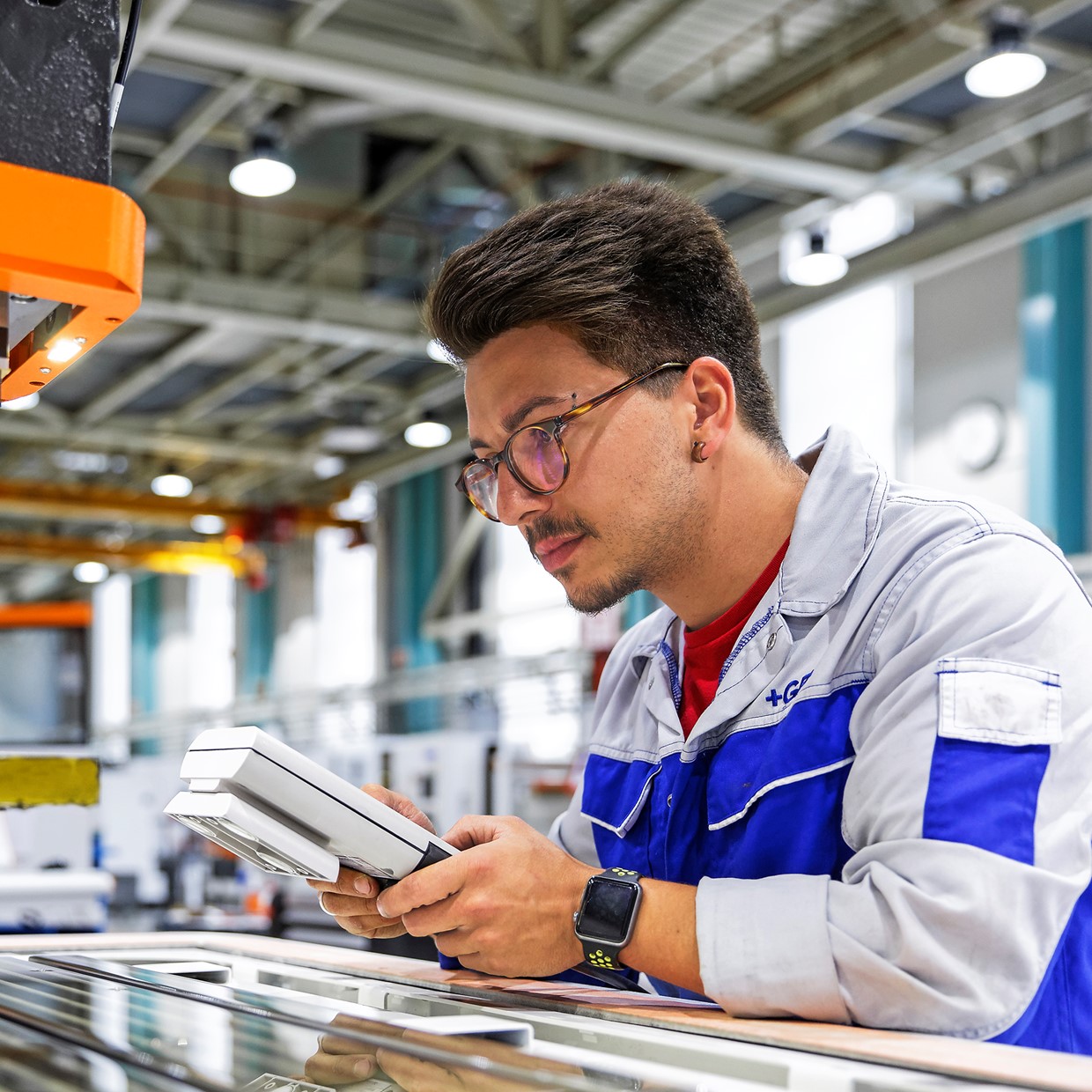 GF Machining Solutions
GF Machining Solutions is one of the world's leading providers of complete solutions to the tool and mold making industry, and to manufacturers of precision components. The portfolio includes milling, wire cutting and EDM machines, spindle systems, laser texturing, additive manufacturing, as well as automation and digitalization solutions. The key customer segments are the aerospace, ICT, medical, and automotive industries. GF Machining Solutions enables our customers to produce their components with lower energy consumption and offers innovative ways to optimize use of materials.
GF Machining Solutions has representation in more than 50 countries3. The division operates production facilities and research and development centers in Switzerland, the USA, Sweden, and China.
GF Corporation sales by division
in CHF
GF Piping Systems sales by segment
in CHF 
GF Casting Solutions sales by segment
in CHF 
GF Machining Solutions sales by segment
in CHF 
Anchor-1
Worldwide presence
As of 30 April 2018 – without distribution and R&D centers4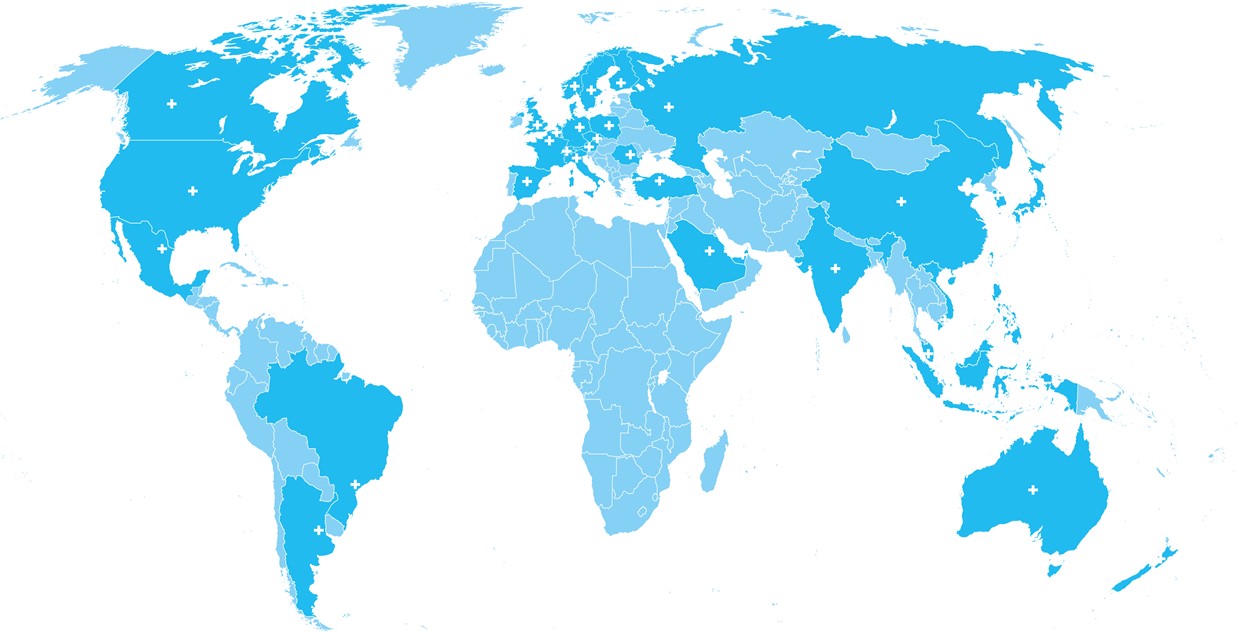 Sustainability program management
Responsibility for continuous integration of sustainability aspects into the daily operations of GF in order to reach the Sustainability Targets 2020, defined in 2015, lies with each department and division. The topic is coordinated at the Corporate level by the Corporate Sustainability unit5 in close contact with the dedicated sustainability teams within the three divisions to ensure tracking of the progress of individual locations, business units, and divisions towards achieving the set targets.
The Executive Committee bears the ultimate responsibility for the topic of sustainability and for ensuring that the defined targets are met with progress discussed every six months. The annual performance objectives of the Executive Committee members include at least one related to sustainability (e.g. ensuring a zero percent accident rate in the business area of their respective responsibility).

Anchor-2
Public policy
As a Swiss company, GF is a member of industry-relevant organizations in its home base, such as economiesuisse and Swissmem, which represent the interests of the Group on topics of public policy. GF does not provide financial contributions to any specific political party.
1Headcount figure.
2As at 31 December 2017, the division was called GF Automotive. The new name GF Casting Solutions was adopted in April 2018 as a result of the division broadening its portfolio through the acquisition of Precicast Industrial SA (Precicast), one of the only independent precision casting companies in Europe, specializing in super alloy components for aero engines and industrial gas turbines. The acquisition was closed on 16 April 2018, and therefore this report covering the 2017 calendar year excludes the activities of Precicast from its scope.
3 www.gfms.com/com/en/about-gf-machining-solutions/organization/where-to-find-us.html
4The map shown above includes all locations of GF as of the time of the report's publication, therefore deviations exist to the status as of year-end 2017 based on the Precicast acquisition.
5Positioned within the CFO organization and reports to the Head of Corporate Controlling and Investor Relations.