Environment and energy 
Current environmental challenges such as climate change, the rise in energy demand, the finite nature of fossil fuels, the scarcity of raw materials and issues associated with the current waste disposal practices are challenging businesses around the world to rethink their production processes and contribute to shifting toward sustainable development.
CDP rating 
In addition to providing disclosure of our environmental management processes and indicators through sustainability reporting, GF participates in the annual assessment by the Carbon Disclosure Project (CDP). In 2017, GF maintained its positive result in the CDP Climate Change questionnaire. Compared to our industrial peers, GF ranked among the top 15 percent in the DACH region (with a B score).
To play an active role in this, GF assessed the environmental effects of its direct operations and found that energy consumption, the resulting greenhouse gas (GHG) emissions, as well as the waste generated in production are the largest contributors to the Corporation's environmental footprint. From a manufacturing point of view, GFs impact on water consumption is less relevant, because most of the processes are not water intensive. Having said that, sustainable water management is a topic of key importance for the business of GF Piping Systems and for society in general. For that reason, we continue to manage it as one of relevance.
To start rethinking our manufacturing processes, in 2015, GF defined a set of environmental goals as part of the overall Sustainability Targets 2020. These goals focus on optimizing energy usage and reducing CO2-equivalent (CO2e) emissions, non-recycled waste, as well as water in water-scarce areas. These targets are binding for all 57 GF production sites worldwide. Since 2015, each one of them has put together measures and proposed projects to achieve the targets in a timely manner.
Anchor-1
Energy and related GHG emissions
Energy consumption and the related GHG emissions are of high relevance for GF based on the specifics of our business, and care needs to be taken to avoid potential negative environmental impacts. For our operations, this means taking steps to consume energy more efficiently and to promote the use of renewable energy sources.
Sustainable Development Goals
With its activities, GF contributes to the following UN Sustainable Development Goal: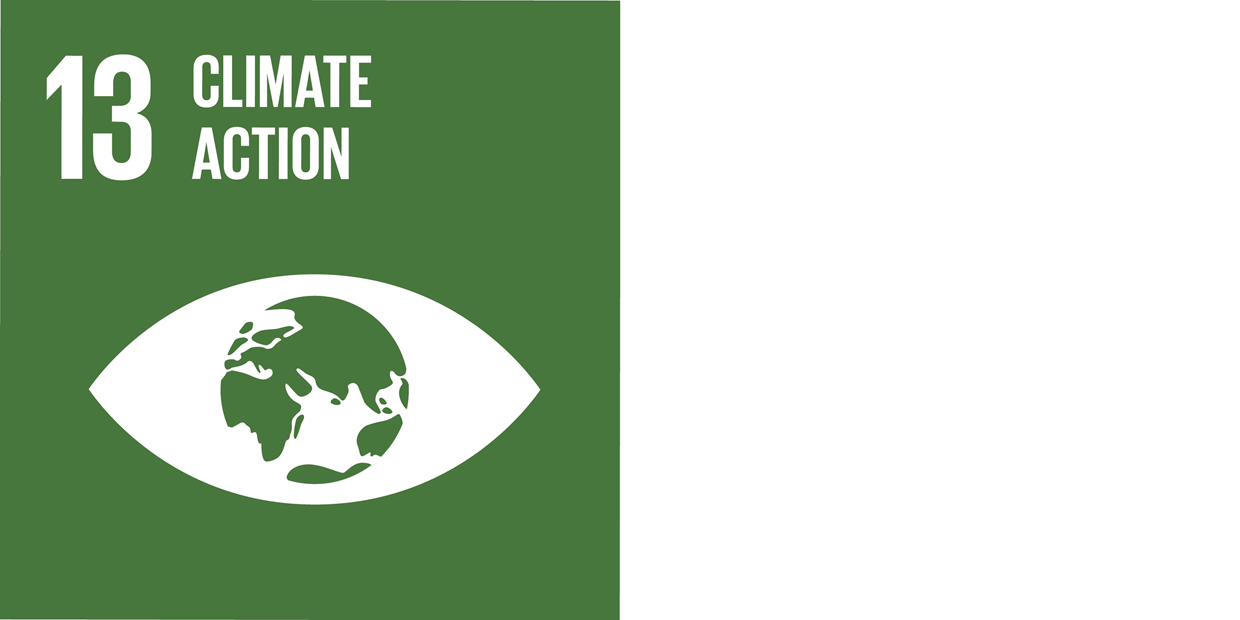 All energy-intensive locations of GF Casting Solutions as well as two major energy-consuming locations of GF Piping Systems have energy management systems in place and are certified according to ISO 50001. Furthermore, as of 2017, all GF production sites across the three divisions are certified for environmental management according to ISO 14001.
Anchor-4
Energy consumption
In the year under review, GF's production sites operated at full capacity and sales grew by 11 percent (organically by 9.8 percent). We therefore observed a total energy consumption increase of 5 percent to 6.9 million gigajoules as compared to 2016. The installation of new equipment at a few sites of GF Casting Solutions (e.g. new iron molding line in Singen, Germany, and production line for coating and processing of castings in Herzogenburg, Austria) played a considerable role here. This was done as part of a strategic initiative to modernize the facilities and contribute to GF's overall shift toward providing higher value solutions for our customers. The initial setup and testing of the newly installed machines ran in parallel to the normal operations, thus leading to increased energy consumption. The old equipment will be decommissioned, and we expect the new machines to use up to 20 percent less energy in the short- to mid-term.
Energy consumption
1'000 GJ
As part of the Sustainability Targets 2020, we set ourselves a goal of both improving energy efficiency and reducing CO2e emissions by 10 percent until 2020. At the end of 2017, around 20 energy-saving projects were underway worldwide, whereof most in the productions sites of GF Piping Systems and GF Machining Solutions. Many of these initiatives focused on improved efficiency of cooling and ventilation systems, as well as the use of compressed air and of waste heat recovery. Other sites focused more on investments in energy-efficient equipment, such as, for example, the purchase of injection molding machines with ecodrive functions by GF Piping Systems. Besides the complex efficiency projects, the implementation of energy-efficient lighting solutions was still popular among our sites. These projects are cost-effective and facilitate quick delivery of positive environmental results.
Divisional share of energy consumption
1'000 GJ
Composition of energy sources
Besides the amount of energy consumed, the composition of energy sources is equally relevant to GF's environmental footprint. The total amount of energy used in 2017 comprised mainly of electricity (whereof 36 percent certified green), coke (33 percent), natural gas (18 percent) and others (0.3 percent). Two GF Piping Systems sites in Germany and Switzerland are pioneers within the Corporation due to using self-generated electricity from renewable sources. The overall share of green electricity increased by 48 percent as compared to 2016 due to the switch in 2017 to renewable electricity sources at the GF Casting Solutions production site in Herzogenburg (Austria).
Energy sources 
in 1'000 GJ
Further transition towards renewable energy sources is one of the meaningful ways that we see for our production facilities to decrease their carbon footprint. The total share of renewable energy was at 18 percent in 2017. This result was achieved by a mix of several measures, such as purchasing certified "green" electricity, installing on-site photovoltaic power plants and investing in renewable energy certificates. GF spent CHF 128 million on energy in 2017. We believe that on-site generation of energy could potentially lead to not only long-term environmental but also economic benefits. In the years to come, we will further evaluate the potential of various available options.
Share of renewable energy 
in % (incl. certified green electricity)
Anchor-5
Target achievement: energy efficiency
While the energy consumption increased, it did so in line with the production volume growth in the divisions. The wide range of projects at the various sites enabled achievement of greater efficiencies in manufacturing, and, thus, all three divisions over-achieved in terms of the energy efficiency goals for 2017.
In the years to come, we will continue to enhance the management of measures that have worked well within the divisions. As the performance of GF Casting Solutions is decisive for that of GF as a whole1, the focus of the division will be on ramping up of the new equipment and on further fine-tuning measures for other facilities. From 2018 onward, we will review the target achievement of the energy intensive sites monthly to take mitigating measures early on, when necessary.
Energy efficiency index 
production volume/energy consumption
Anchor-7
Emissions
To provide an appropriate contribution to the efforts of the international community to meet the goals of the Paris Agreement, it is important that we distinguish between the sources of air emissions. Most of the GHG emissions of GF stem from the purchased electricity that we consume (54 percent) and are classified as Scope 2 emissions2. It follows that any action that we take to reduce our energy consumption will reduce these emissions and help to achieve the overall global GHG target. The remaining 45 percent are created by companies' consumption of fossil fuels (Scope 13), and 1 percent is emitted by other activities throughout the value chain such as business travel (Scope 3). Besides CO2 and methane (CH4), no other powerful GHG emissions, such as sulfur hexafluoride (SF6) or nitrous oxide (N2O), are emitted because of our production processes.

Sustainable Development Goals
With its activities, GF contributes to the following UN Sustainable Development Goal: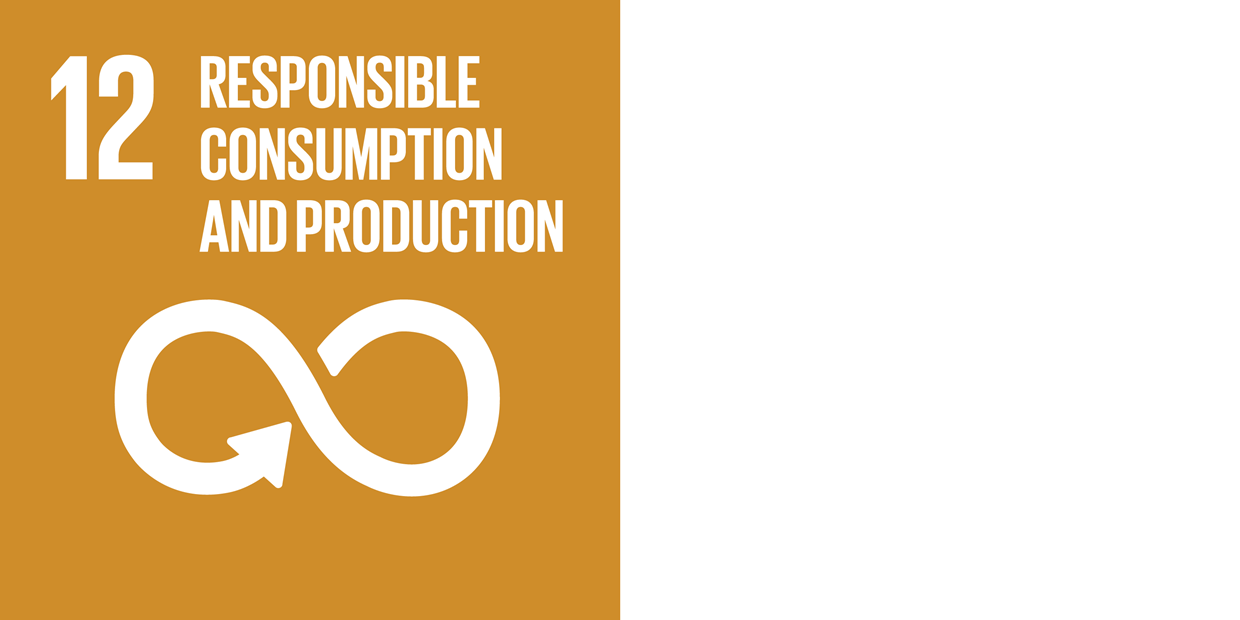 Total CO2e emissions 
1'000 tonnes
In 2017, we observed an 11 percent increase in GF's overall CO2e4-emissions compared to the previous reporting period. Due to the full operational mode of the production facilities in 2017, Scope 1 and Scope 2 emissions increased by 6 percent and 17 percent respectively compared to previous years. As one of the remediation steps to lower the Scope 1 emissions, two sites of GF Casting Solutions in China and Germany made long-term investments by purchasing electric forklifts to reduce the consumption of fossil fuel use in on-site logistics. In parallel, GF Piping Systems took measures to lower Scope 2 emissions by purchasing guarantees of origin for their electricity. The 16 percent increase in Scope 3 emissions in 2017 was primarily due to reporting adjustments for business travel data collection. The process was streamlined in the upgraded Sustainability Information System, which led to improved transparency on respective trips and resulting emissions.
Anchor-2
Target achievement: CO2e emissions
In the year under review, GF narrowly under-achieved the target CO2e intensity line, being strongly influenced by energy use development (see above), and systematic efforts are required to reach the set CO2e reduction target by 2020.
The main mediating factors that helped to optimize the CO2e emissions were the purchase of guarantees of origin in the GF Piping Systems division and the switch to renewable energy in the GF Casting Solutions division. The location with the highest share of renewable energy within GF Casting Solutions was Altenmarkt (Austria) with 67 percent. In contrast, GF Machining Solutions did not reach the target line due to the division's decision in 2016 to purchase "grey" energy for its production sites in Switzerland.
Emissions intensity index 
CO2e emissions/production volume
Anchor-3
Waste and circular economy
Ensuring prudent and responsible resource and waste management is a topic of high relevance for GF. We aim to understand our production processes in a holistic way and systematically rethink them to close the material loops. As a rule, the castings of GF Casting Solutions are 100 percent recyclable, whether they are made of aluminum, magnesium or iron, and thus these materials are reused in circular fashion as much as possible at the division's plants. This also applies to the sand cores used during the iron casting production.
Sustainable Development Goals
With its activities, GF contributes to the following UN Sustainable Development Goal: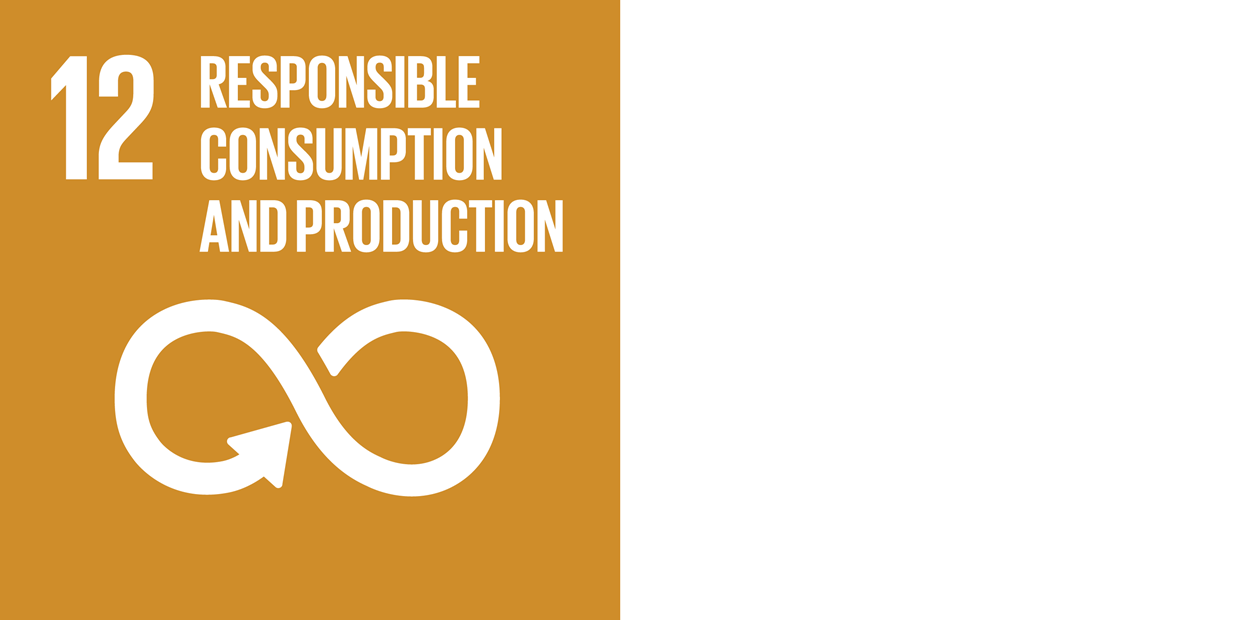 Beyond our own facilities, we also try to find third-party partners, whenever feasible, to use the materials that cannot be fed into the GF production process and would otherwise be wasted. An example of such a collaboration is at the GF Piping System site in Traisen (Austria), which collects filter dust and provides it as a raw material to the nearby cement factory, thus saving primary material. In Germany, as of 2017, the GF Casting Solutions sites in Leipzig and Singen collect their zinc dust for the local recovery plant. Due to this, the Singen site has already been able to reduce the amount of hazardous waste by 30 percent.
Further initiatives focused on both sourcing of re-usable materials and components as well as on revising our waste management processes to facilitate re-use are on the agenda of the three divisions.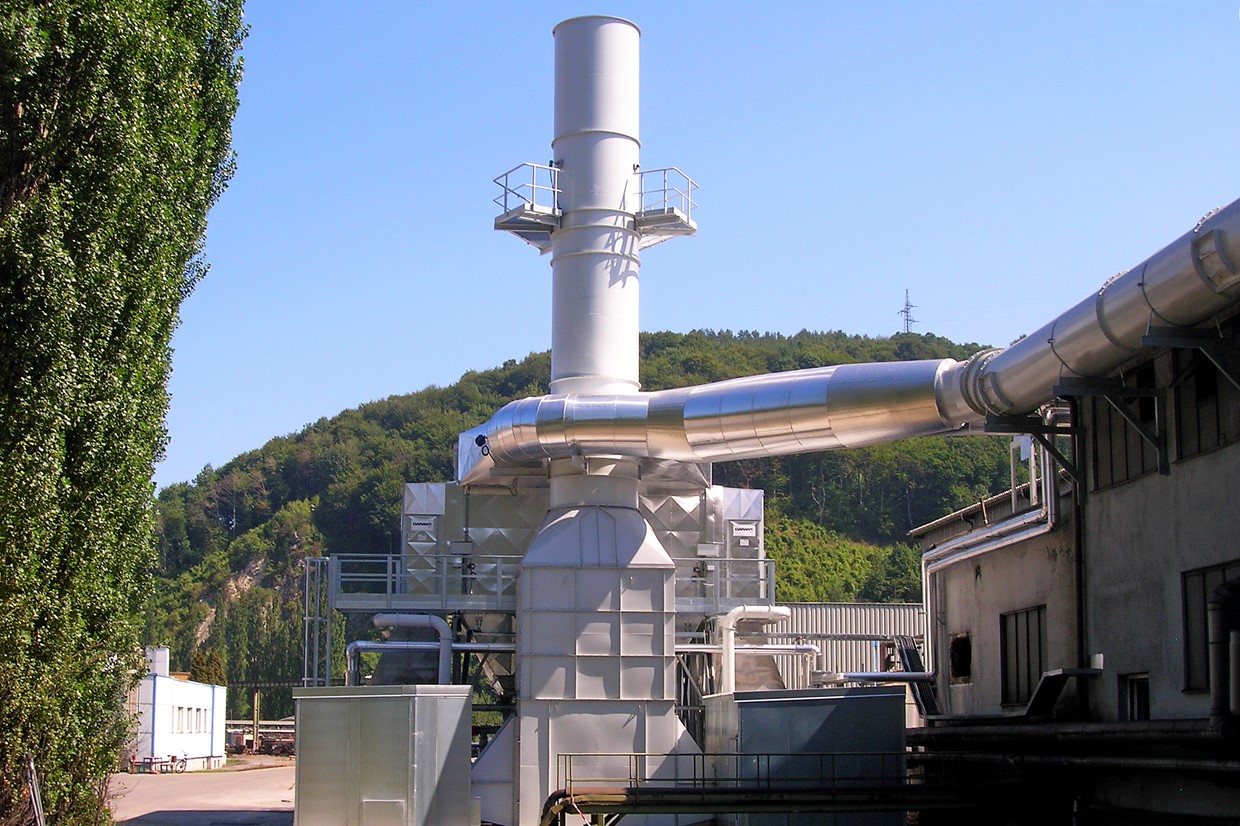 At the GF Piping Systems plant in Traisen (Austria) non-recyclable waste has been reduced by 20 percent thanks to a project in collaboration with the cement industry.
Waste disposal 
1'000 tonnes
Composition of waste
1'000 tonnes
Target achievement: non-recycled waste
GF performed well in 2017 in terms of decreasing its non-recycled waste and meeting the respective Corporate target. GF sites worldwide produced a total of around 325'678 tonnes of waste, which reflects an increase of 3.7 percent driven by a higher overall production volume as compared to 2016. At the same time, the amount of recycled waste increased by 6 percent in 2017 compared to the previous reporting cycle, while the amount of hazardous waste fell by 6.9 percent. A main contributor to this result was the reduction of hazardous waste within GF Casting Solutions.
GF Piping Systems did not achieve the target intensity line in 2017 because of fewer recycling opportunities in the European recycling markets after changes to the legal framework in China5. Consequently, some of the waste that was recycled before was instead incinerated orsent to landfill. To avoid this environmentally negative practice in the future, GF Piping Systems is working on solving the challenge through a two-pronged approach. On one hand, the division aims to avoid generating waste and instead to re-granulate the plastic and reuse it as much as possible in its own operations. On the other hand, the goal is to intensify the search for other recycling and re-use opportunities. Since 2017, the GF Piping Systems site in Sissach (Switzerland) has been sending PE material for recycling, and during the year under review achieved a 94 percent recycling rate of non-hazardous waste (vs. 92 percent in 2016).
GF Machining Solutions will define and implement new measures to ensure timely achievement of the set target.
From an economic perspective, we have also observed that increasing recycling activities is beneficial if the sites find appropriate reuse opportunities. While the income from recycling activities of all divisions has not yet been able to offset the respective costs, we plan to review potential for further fine-tuning of internal recycling possibilities as well as for collaborations with third parties for material reuse.
Non-recycled waste intensity index
non-recycled waste/production volume
Anchor-6
Water consumption
Water is essential to life on our planet, and so the good stewardship of this finite resource is important for GF. Translated to our operations, we strive to consume 10 percent less water in water-stressed and scarce areas by 2020. In early 2017, we conducted an analysis of GF production sites, which are located in water-stressed areas, using the World Resources Institute (WRI) tool6. At the six identified locations (all part of the GF Piping Systems division), whereof three in China and three in the USA, the GF water target is binding. These production plants reduced their water consumption beyond the targeted reduction path of 2 percent per year and are in a good position to meet the 2020 target.

Water consumption 
in 1'000 m3
Water intensity index
water consumption/production volume
For GF operations as a whole, the water consumption increased by 5 percent in 2017 compared to 2016 because of the launch of new equipment at GF Casting Solutions sites as well as higher production volumes at GF Piping Systems. Similar to energy consumption, we expect the water consumption to go down in the next few years as the new production lines of GF Casting Solutions are ramped up and the old ones are decommissioned.
Our manufacturing processes are generally not water intensive, as the water is primarily used for cooling, which is typically done in closed-loop cycles. Returning of wastewater to nature is also harmless, because no chemicals are used.
Spending on water and wastewater costs remained unchanged at CHF 3 million in 2017.
1 80% of the total amount of GF's energy consumption comes from the production processes of the division
2Indirect emissions (Scope 2) stem from purchased and consumed energy at GF plants and are not emitted by the company itself. Instruments to neutralize emissions such as the purchase of certificates are directly subtracted from the total amount of emissions.
3 Fossil fuels are consumed because GF uses natural gas and oil (e.g. for heating), and coke as well as petrol, and LPG and CNG gases (for internal transportation)
4 The reported emissions figures have been calculated by using specific emissions factors (residual mix factor where available, otherwise emission factors based on GHG Protocol) which consider the type of energy source and the electricity mix used in individual countries.
5 As of 2017, China prohibited the import of plastics and other materials, which affected companies and countries around the world.